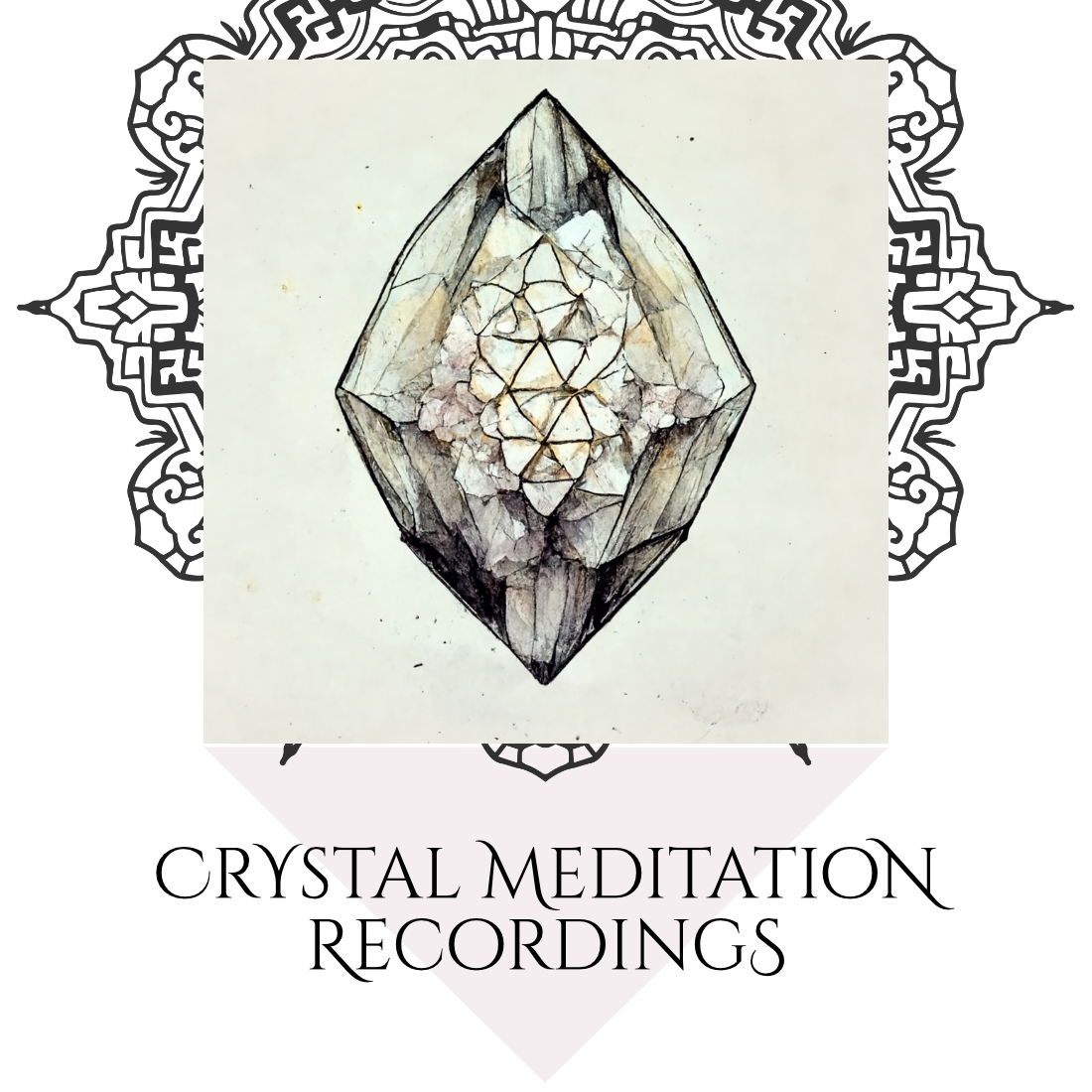 Crystal Healing Meditations - various topics available
Recordings

Would you like to connect with your crystals in a new way?

Would you like to engage with your inner wisdom in deep, meaningful ways?
These are recordings of a series of Crystal Meditation sessions held during 2022. The recording shows only myself on screen while I was guiding the group through the various exercises. These sessions are easy to attend by following the recorded guidance.

Choose any one that interests you from the ones available. The most popular throughout the series have been:

'Harnessing the Healing Elements' with a special elemental guided journey to manifest your heart's desire
'Clear, Purify, Upgrade' with exercises to create high vibe frequencies for healing in the areas of your life that would right now benefit from it most
'Life Path Manifestation' journeying with the support of crystal energy to gently release what's holding us back and to create luck and opportunities in the realm of energy ready to be manifested into reality
'Sense of Safety' actively working with the elements within your inner space that contribute to protecting your sense of personal space and boundaries / discernment & strengthening the connection to your energetic core
Each session includes activating your crystals with crystal tuning fork overtones, gridding your meditative space with your crystals and eliciting meditative state through Coherent Breathing.

What participants have said:
"Loved it!!!"
"Always looking forward to the next one"
"Made a surprising discovery about myself"
"I appreciate that I can return to this through the recording again and again"
"Made a tremendous difference to my vision and work"
"A very powerful session that has brought about a big change in me"
You can read more about the various topics >>HERE<<
IMPORTANT

By purchasing a recording, you confirm that you are not suffering from any psychiatric problems where meditative exercises and guided imagination practices might be contraindicated, such as psychosis, dissociative disorders etc. It is your responsibility to consult your medical professional if in any doubt. These sessions are not intended as any kind of therapy or treatment but are offered for educational, personal development purposes only.
Recently Viewed