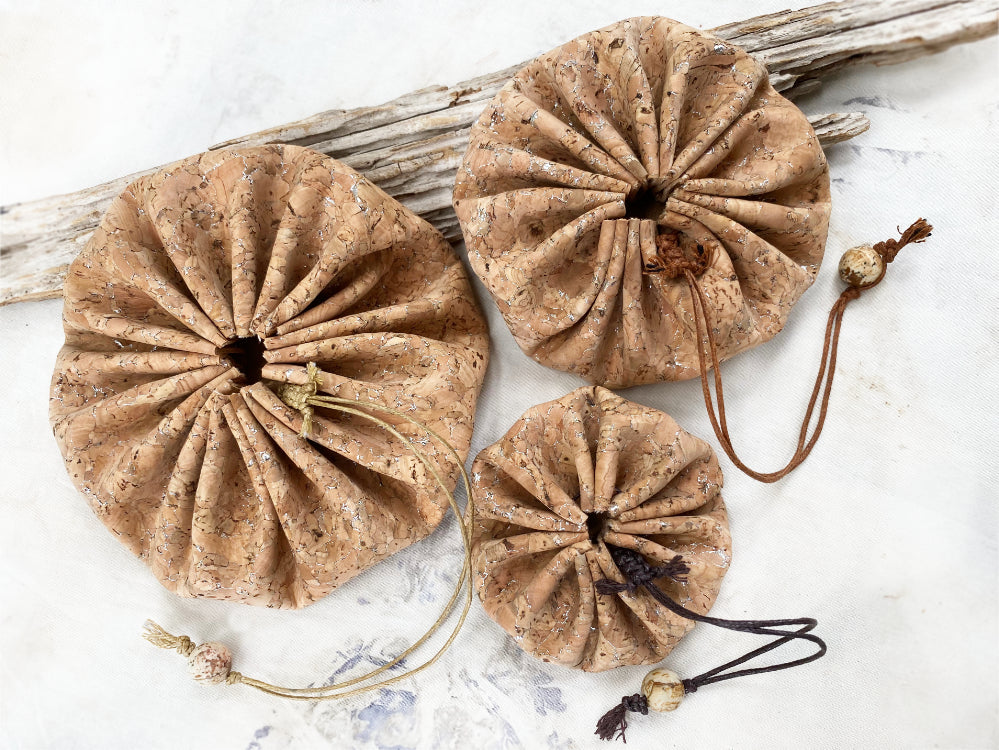 Drawstring cork pouch ***made to order*** size MEDIUM (gold)
DESCRIPTION
One of Spirit Carrier classics, the round drawstring pouch in 'vegan leather' (cork) to keep crystals and tiny treasures safe when you travel - or simply storing safely when not in use at home. The cork is light brown, with tiny golden flecks across its surface. The lining is soft felt in pale peach tone. The reddish brown cotton drawstring includes a Picture Jasper bead as a stopper.
This is a MEDIUM size pouch, with a diameter of approx. 9 cm (3.5") when empty and closed.

The sample photo shows all three sizes of these pouches that are available to order.
The smallest (with dark brown cord) has diameter of approx. 6 cm (2.4"), the medium (with reddish brown cord) has a diameter of approx. 9 cm (3.5") and the largest (with beige cord) has a diameter of approx. 11.5 cm (4.5").

This is a made-to-order item.
Please allow 2-3 days before your order is shipped.
Recently Viewed