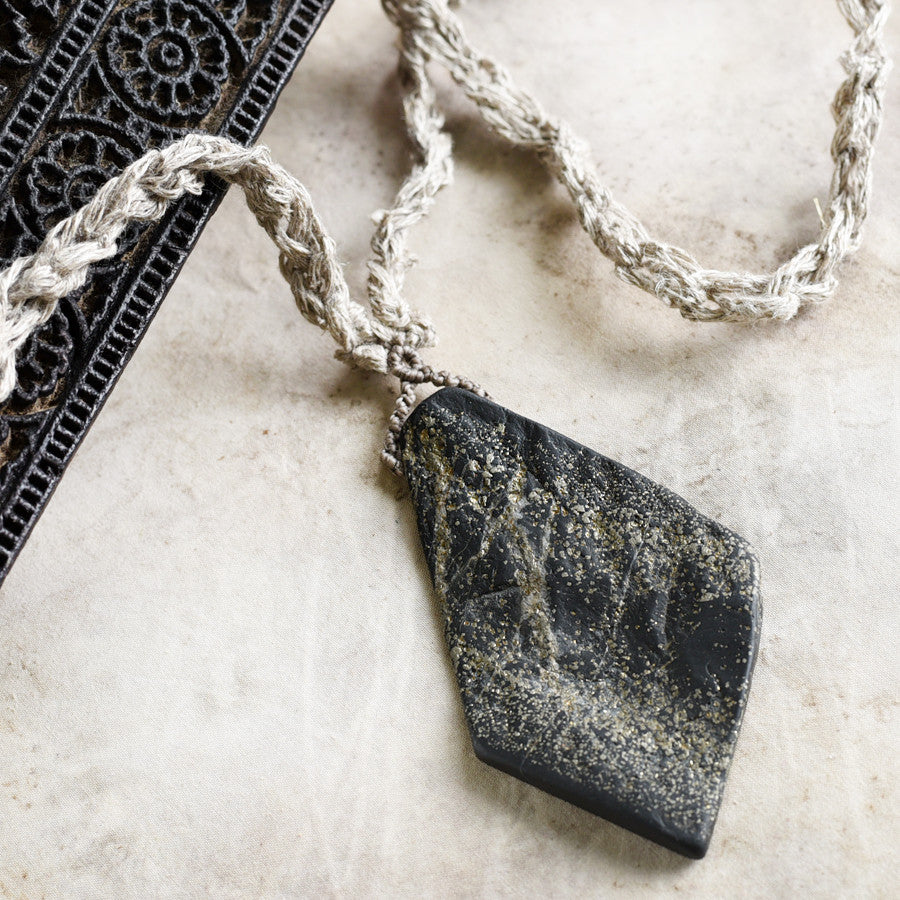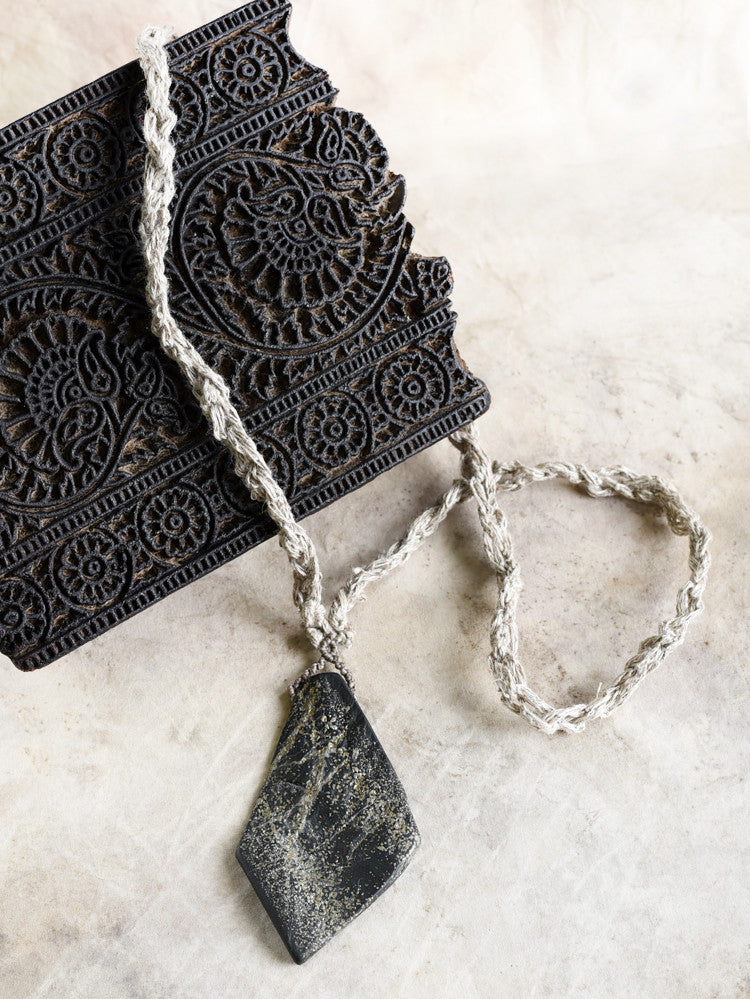 'Galaxy Connection' ~ stone talisman with Pyrite included Slate in organic linen braid
DESCRIPTION
Thin, large slice of Slate stone, showing amazing natural pattern of golden Pyrite inclusions - like a shimmering galaxy of stars immortalised into the Slate. The necklace is a thick chain of organic, un-bleached linen, a perfect soft contrast to the stone. Minimal in style yet with much character, this unusual necklace might instil in you a deep sense of 'home', being in harmony and balance wherever your life takes you.
The linen chain necklace is set length, with an all around measurement of approx. 74 cm (29"). The thickness of the chain is approx. 1 cm (0.4"). The Slate stone is approx. 8 cm (3") tall and just over 4.5 cm (1.8") at its widest.
You'll receive this crystal healing necklace in one of my handmade fabric draw-string pouches - great for the safe-keeping of the necklace. Gift-wrapped at no extra charge.
CRYSTAL PROPERTIES
SLATE
Stone of balance and harmony ~ an overall feel-good stone. Born from the combination of three elements (fire, earth, water) through heat and pressure, this stone emanates calmness. When needed, assists in bringing you back into your natural equilibrium. Grounding, but not in an overpowering way. Helpful in mending issues of communication, and promotes a feeling of "belonging".
PYRITE
Taps into your innate abilities, bringing confidence and perseverance to aim for your goals. A shielding stone that helps you see the truth in the motives of others. Increases vitality and enhances your assertive qualities. Helpful in turning melancholy into feeling empowered and more light-hearted. Helps in letting go thoughts of misfortune and worry, thus making it an excellent stone for manifesting abundance. Symbolises the warmth and presence of sun, attracting also abundance of love, friendship and success.
Recently Viewed