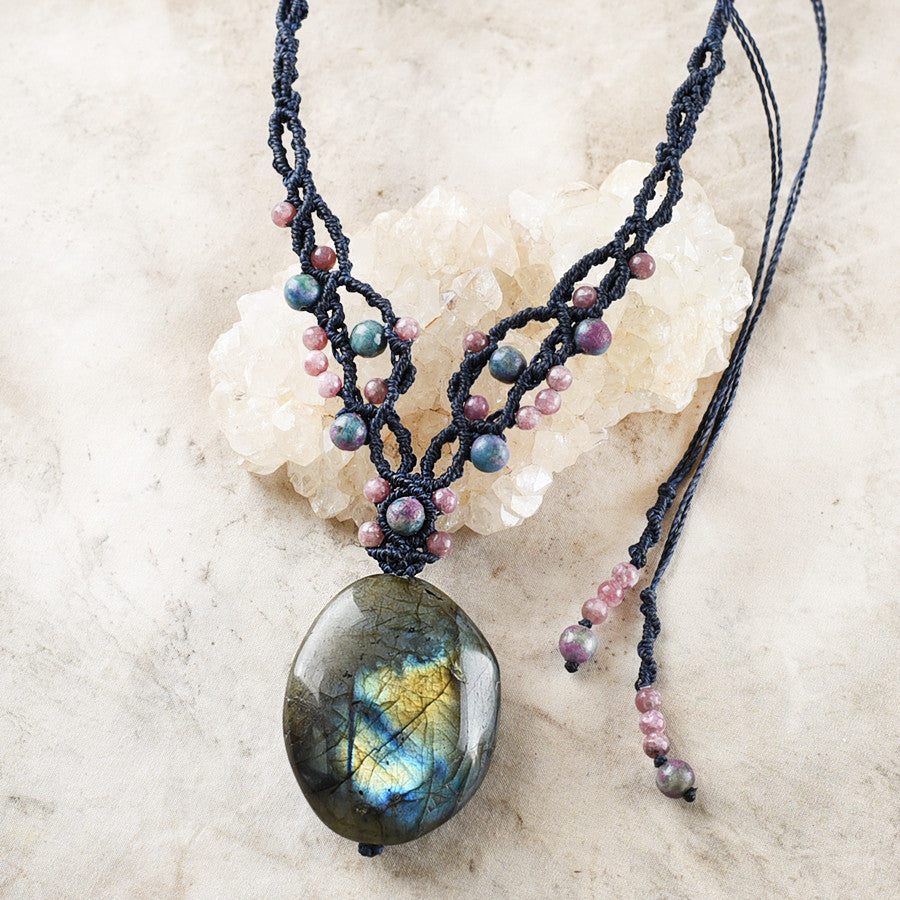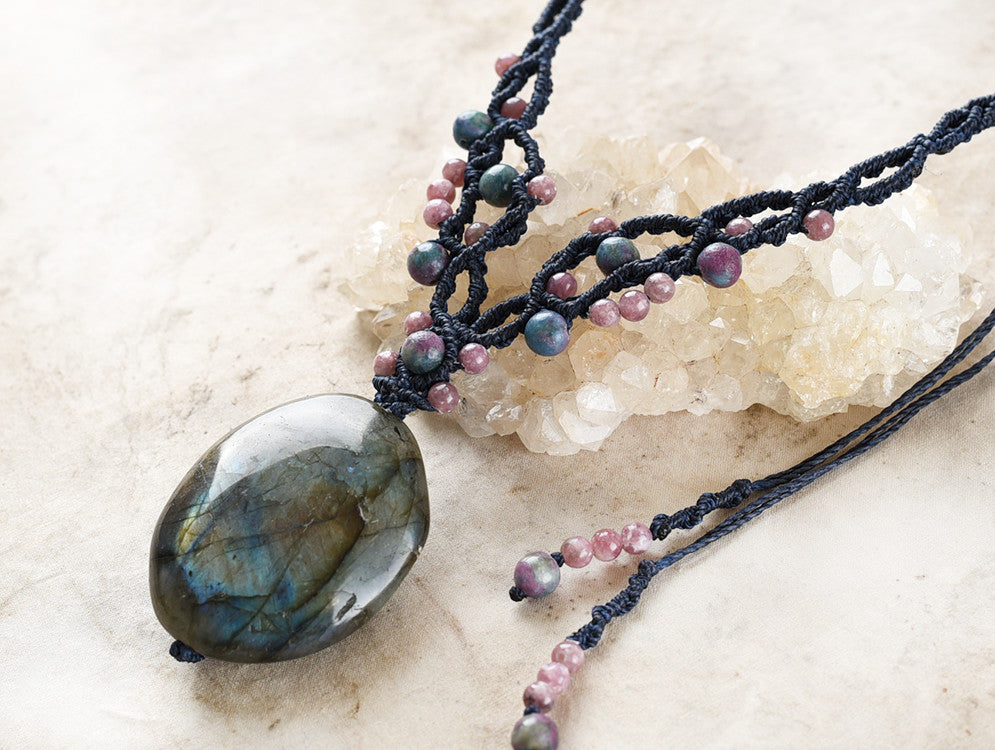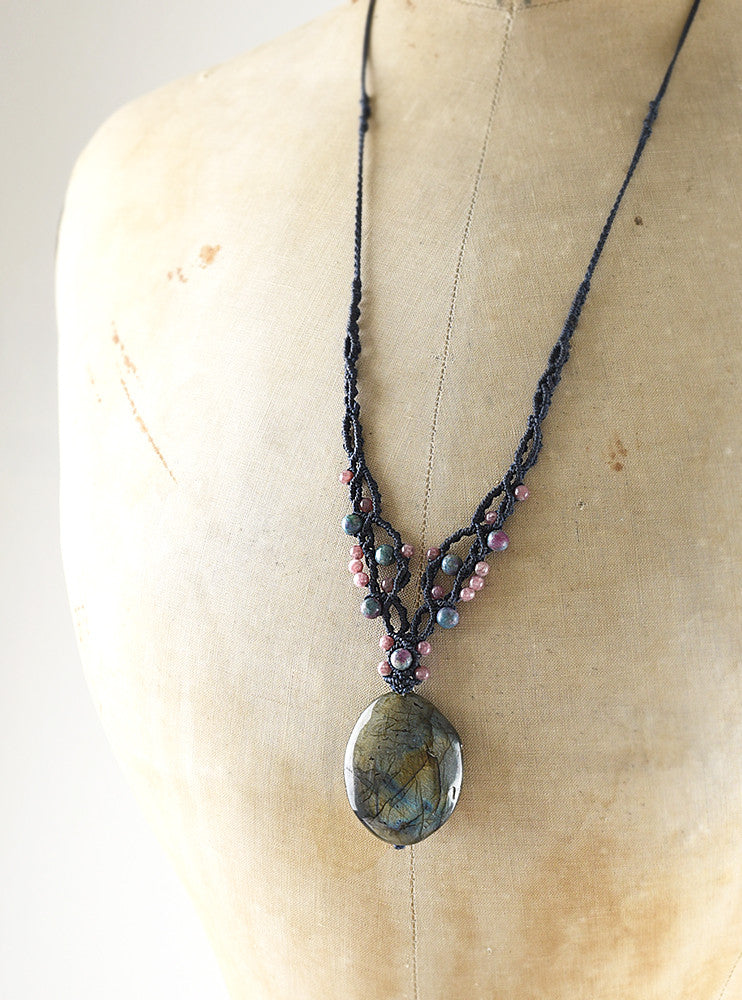 Labradorite crystal healing amulet
DESCRIPTION
Crystal healing necklace combining the energy of Labradorite with Lepidolite and Ruby in Apatite. The Labradorite is not a perfect oval, there is some undulating variation on one of its edges. The colour of the beautiful, characteristic light flash includes gold, orange and blue. The necklace is knotted with dark blue micro-macrame cord, very strong and durable, yet soft and comfortable to wear. The ends of the adjustable necklace cords are decorated with matching crystals.
The length of the necklace is adjustable from very short down to solar plexus level. The Labradorite is approx. 4 cm (1.6") and just over 3 cm (1.2") at its widest.
There are no metals in this necklace so would be particularly suitable for those with metal sensitivities, energy workers and those who simply prefer not to wear metal.
You'll receive this crystal healing necklace in one of my fabric draw-string pouches, great for the safe-keeping of the necklace. Gift-wrapped at no extra charge.
Read here about how to take care of your natural crystal jewellery.
CRYSTAL PROPERTIES
LABRADORITE
One of the most powerful, versatile crystal tools for healing. Creates an auric shield and strengthens your innate energy and life force, preventing energy leakages. Enhances intuitive abilities and assists in spiritual transformation. Helps the wearer align with their highest destiny and discover their inner worth. Strengthens willpower and brings in new ideas. Often referred to as the 'Stone of Destiny', believed to help you to find your true path in life, and as 'Temple of the Stars', anchoring higher dimensional light into your being.
RUBY IN APATITE
Ruby encourages you to 'follow your bliss' and have courageous attitude. It increases vitality and one's life-force energy. Promotes clear mind, motivation and concentration. Apatite enhances one's insight and imagination, and gives increased self-confidence. Blue Apatite connects to high level of spiritual guidance and is helpful in letting go of anything that no longer serves your highest good.
LEPIDOLITE
An open, inviting stone, offering its gentle love readily when you just hold it in your hand. Useful in reducing depression and stress, it can assist in moving calmly through life transitions. In crystal healing practice, Lepidolite has been used to ease emotional traumas, panic attacks and addictions. Lepidolite is said to help you to nurture yourself and be optimistic, and to clear out ties to the past, assisting you in moving freely forward in joy and happiness.
Recently Viewed