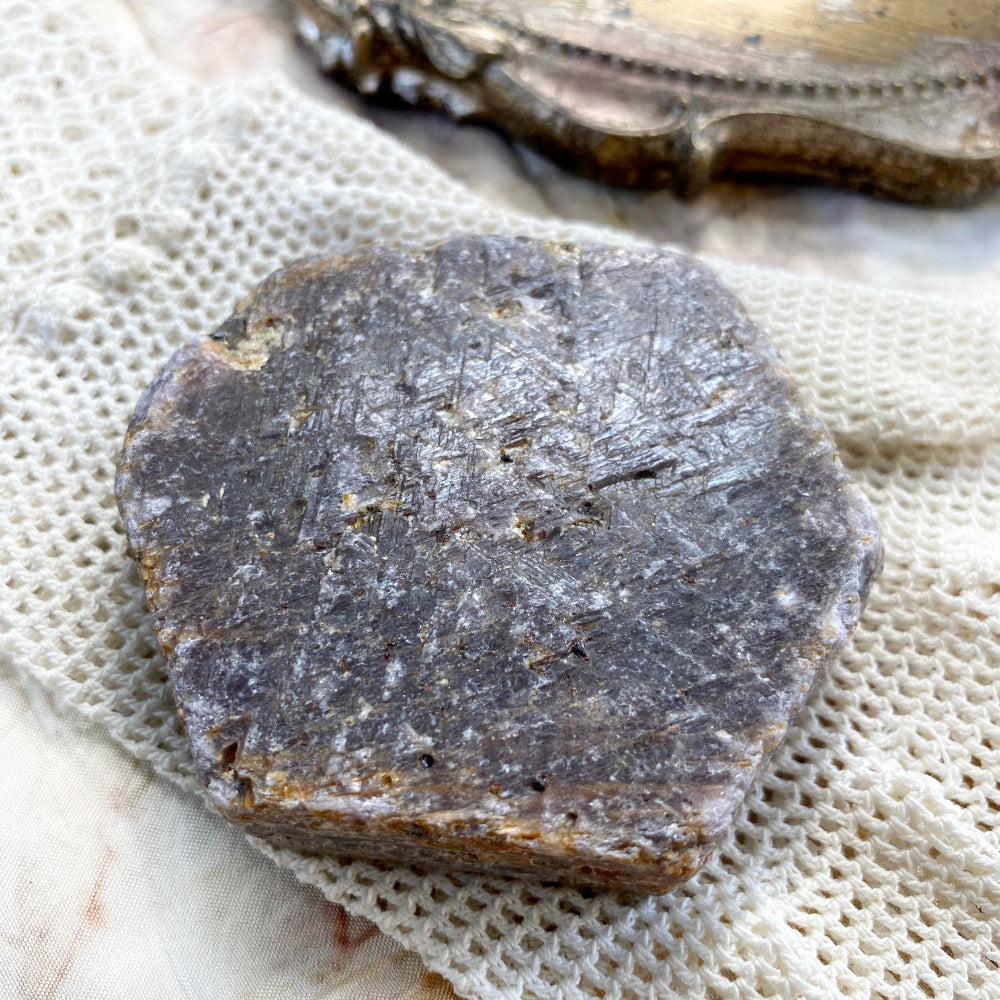 Large raw 'record-keeper' Ruby
Rough, raw and natural. Hexagonal shape with multiple triangular 'record-keeper' markings on both sides. This is a heavy stone and a glorious addition to any crystal energy collection.
Size: 6 x 7 x 1.8 cm (2.4" x 2.8" x 0.7")
Weight: 285 g (10 oz)
You'll receive this crystal treasure securely padded to protect it on the postal journey. Gift-wrapped at no extra charge.
~

RUBY
Increases vitality and one's life-force energy, Very energising, excellent for women. Promotes clear mind, motivation and concentration. Associated with love, passionate commitment and heart-based closeness, offering help in shedding past hurts. Encourages you to 'follow your bliss' and have courageous attitude. Supports closeness and commitment. Shielding crystal to keep your energy field in your own command. 
Recently Viewed