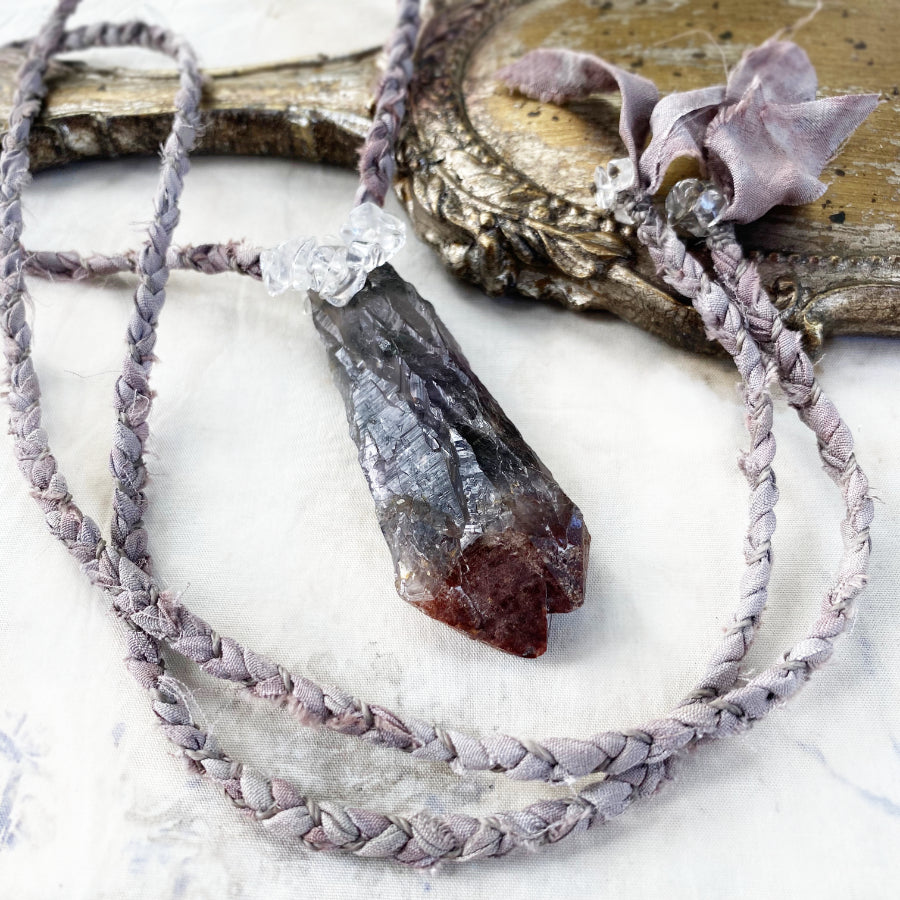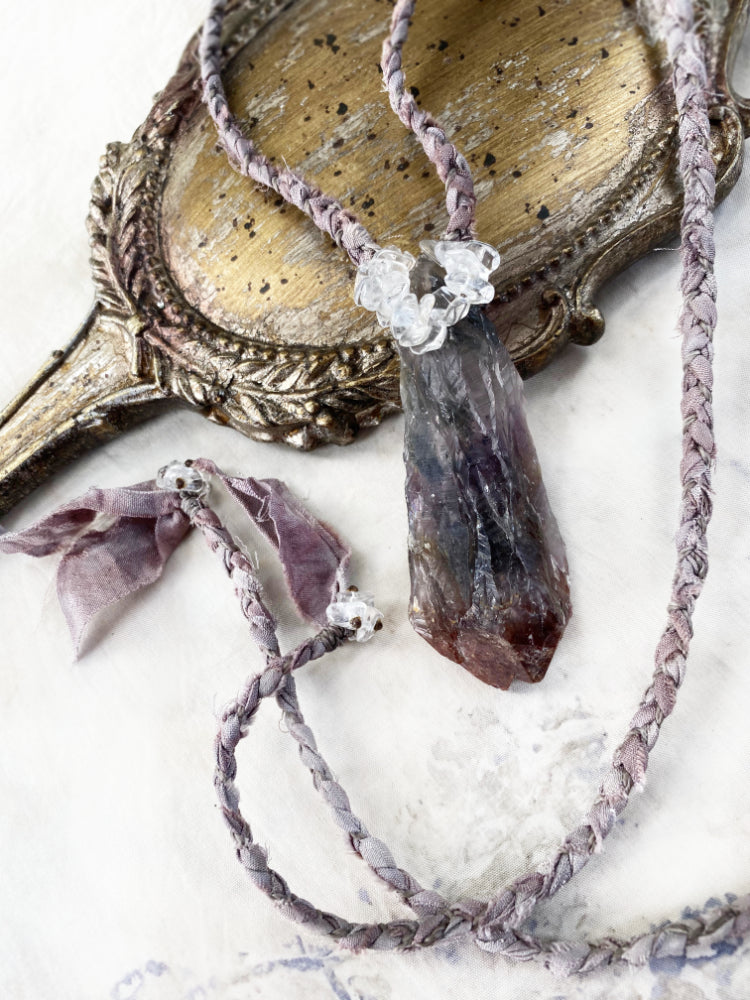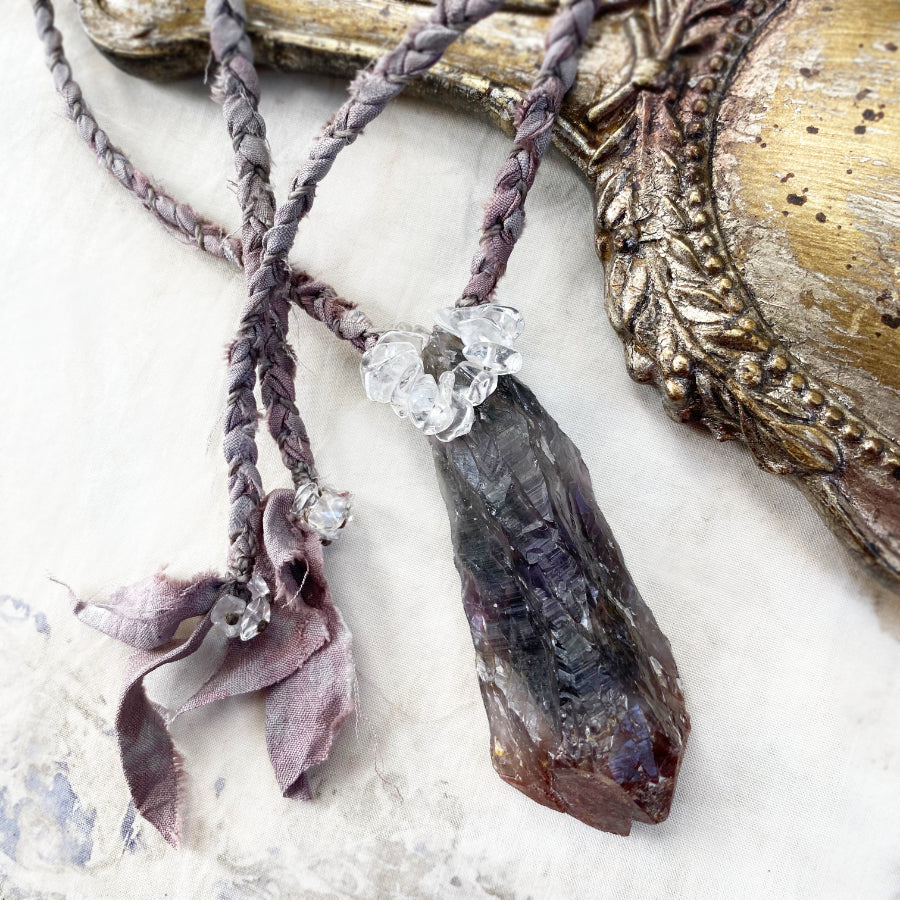 Sacred Seven tantric twin crystal healing amulet
DESCRIPTION
This stunning, raw crystal point of Sacred Seven (also known as Super 7 or Melody's Stone) has a rather majestic presence, and only requested a few energy-magnifying clear Quartz crystals as its companions in this wearable power amulet. This raw crystals ends in a twin point, the points separating only at the very tip whilst the crystal on the whole is fused as one.

The stone attaches to a soft, chunky braid of recycled, muted purple sari silk combined with grey micro-macrame cord for strength.
The long necklace braid are left open, so you can tie the stone to hang at your desired level. The braids are 45 cm (17.7") long each, with the ends decorated with small clear Quartz crystals as well.
The Sacred Seven is quite large at approx. 7.5 cm (2.8") tall and just over 2.5 cm (1") at its widest.
You'll receive this crystal healing necklace in one of Spirit Carrier's handmade fabric draw-string pouches - great for the safe-keeping of the necklace. Gift-wrapped at no extra charge.

Read here how to take care of your crystal jewellery.
CRYSTAL PROPERTIES
SACRED SEVEN (also known as Super 7, Melody's Stone)
Combining the energies of Amethyst, Quartz, Rutile, Goethite, Lepidocrocite, Cacoxenite and Smokey Quartz, this powerful stone facilitates the energy shift to higher consciousness. Purifying, balancing and protective. Aligns all chakras to the highest spiritual vibrations. Connects with highest sources of divine guidance and inspiration. Excellent for developing psychic abilities.
TANTRIC TWIN
Tantric twin crystals are highly personal, tuning into their keeper's energy. They allow one to see beyond the limitations of time and space. They work in harmonising human relationships on all levels, deepening the bond between those who are already close. Embodying the energetic twin essence, these crystals are also said to help in allowing one to find one's soul mate.
CLEAR QUARTZ
The universal master crystal that has a harmonising effect on all levels of being. Programmable by intention, so can be used for versatile purposes. Quartz can clear, enhance, amplify, transmute, balance, focus and transmit energy. Raises one's energetic vibration. Brings clarity and filters out distractions. A deep soul cleanser, attuning its keeper to their higher self. Each Quartz crystal is unique with its own character and teachings it offers, all are known as "Stones of Power" and "Master Healers".
Recently Viewed