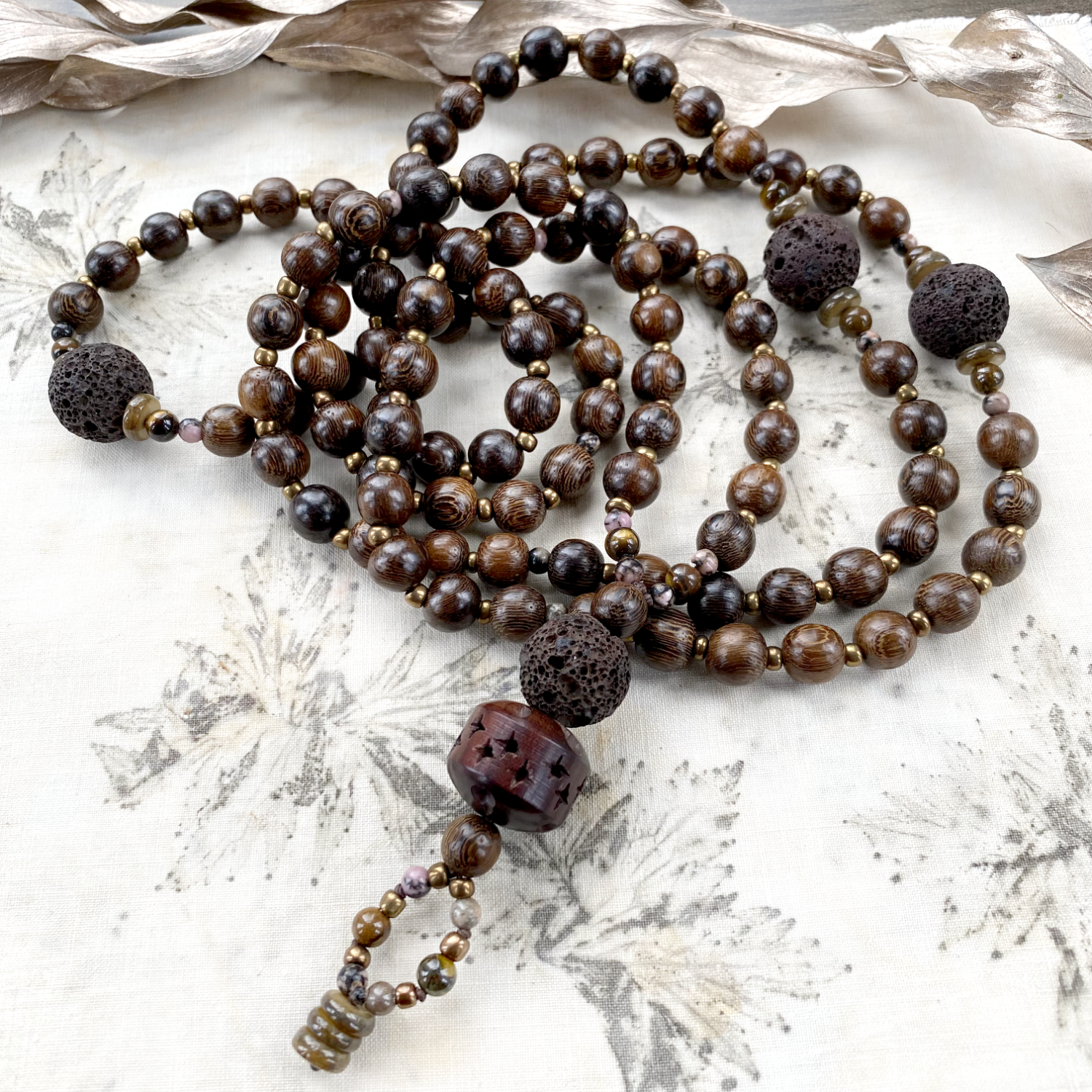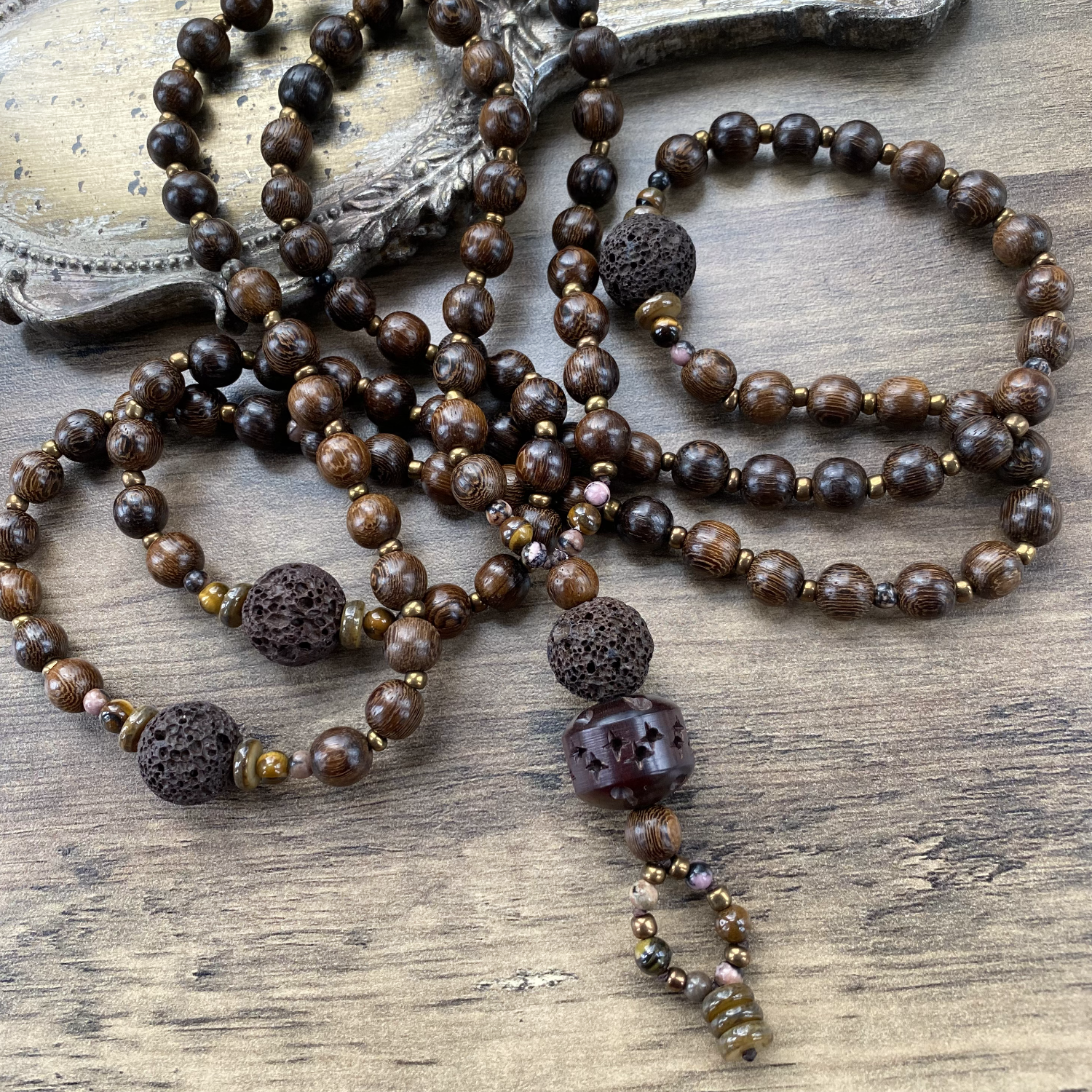 Meditation mala with 108 wooden counter beads
DESCRIPTION
One of a kind, contemporary 108 bead meditation mala with dark brown roble wood counter beads. The three dividers are a combination of Lava Stone, Tiger Eye and sea shell disc beads. The guru bead combination consists of Lava Stone, carved mahogany bead, Tiger Eye, Rhodonite and sea shell disc beads.
The wooden counter beads are spaced with organically shaped ceramic beads in matte golden hue, and knotted with dark brown micro-macrame cord at every nine bead interval around a small Rhodonite bead. This mala is very long with an earthy, warm, 'flowing' feel as the wooden beads softly follow the contours of your hand when handled.
All around length of mala: 150 cm (59")
Counter bead diameter: 1 cm (0.4")
The size of the divider bead: approx. 1.6 cm (0.6") 
Length of guru bead combination: 8.5 cm (3.3")
This mala comes in one of Spirit Carrier's handmade cork fabric pouches for safe-keeping.
You'll receive this mala gift-wrapped at no extra charge.

Read more about Spirit Carrier mala beads
CRYSTAL PROPERTIES
LAVA STONE
Stone of vitality, assertiveness and passion. Provides stability in times of change. Grounding and protective. Supports courage and decisiveness. Helps in finding one's 'life path'. Encourages personal development and growth.
TIGER EYE
Powerful stone to connect with one's personal strength. Excellent for attracting prosperity. Highly spiritual energy, useful in understanding any life cycle that one is living through. Helps in seeing through illusions and discerning the truth in any situation. A highly protective stone. Good for strengthening one's boundaries and developing will power and courage.

RHODONITE
Known for its capacity to bring emotional healing, releasing blockages in the heart chakra. Balances emotions during chaotic times. Restores calm after emotional upheavals. Beneficial for the harmony of close relationships. A beautiful stone specifically for discovering one's inner gifts and can act as a catalyst for fulfilling one's life purpose. Stone of self-confidence that supports you in trusting your own heart.
Recently Viewed