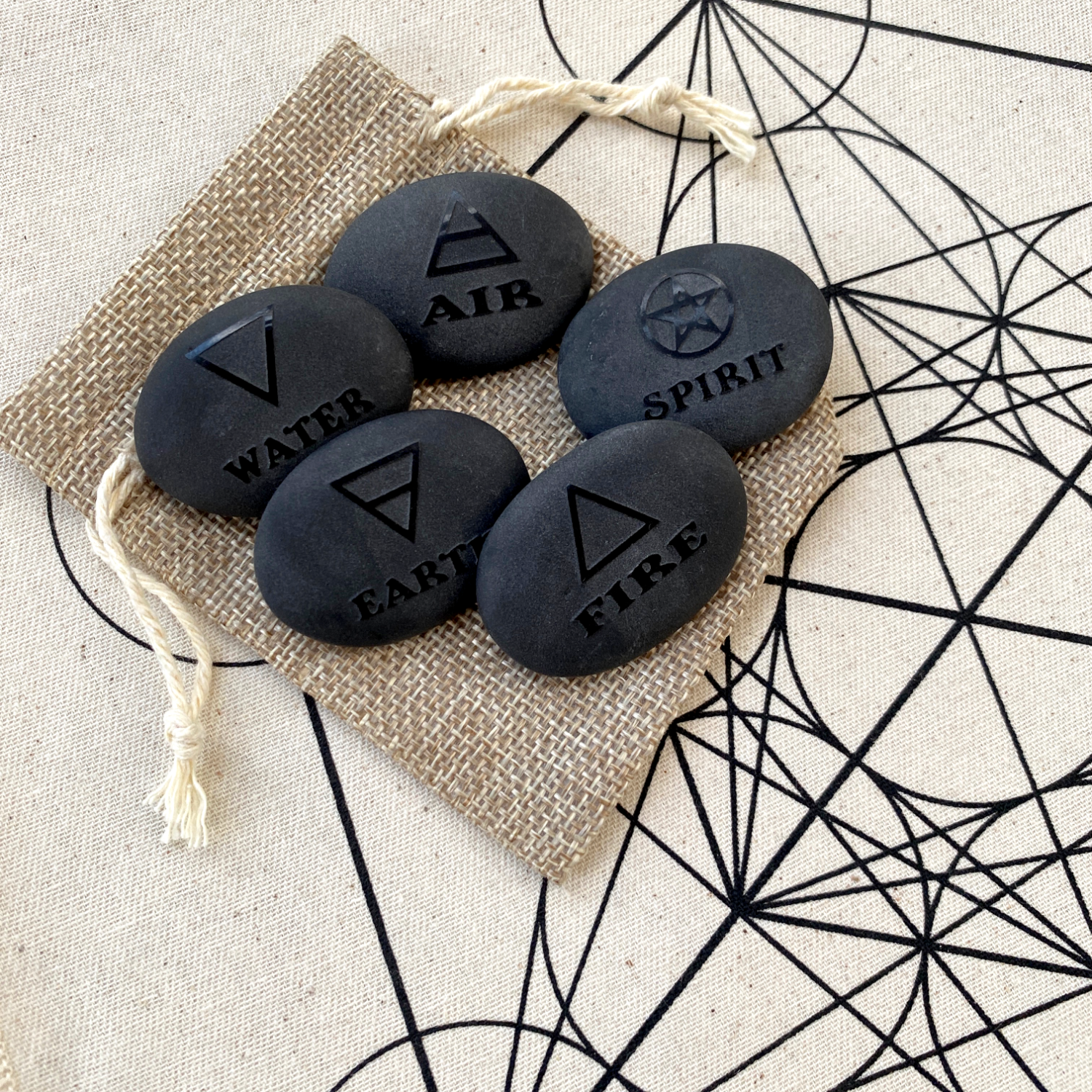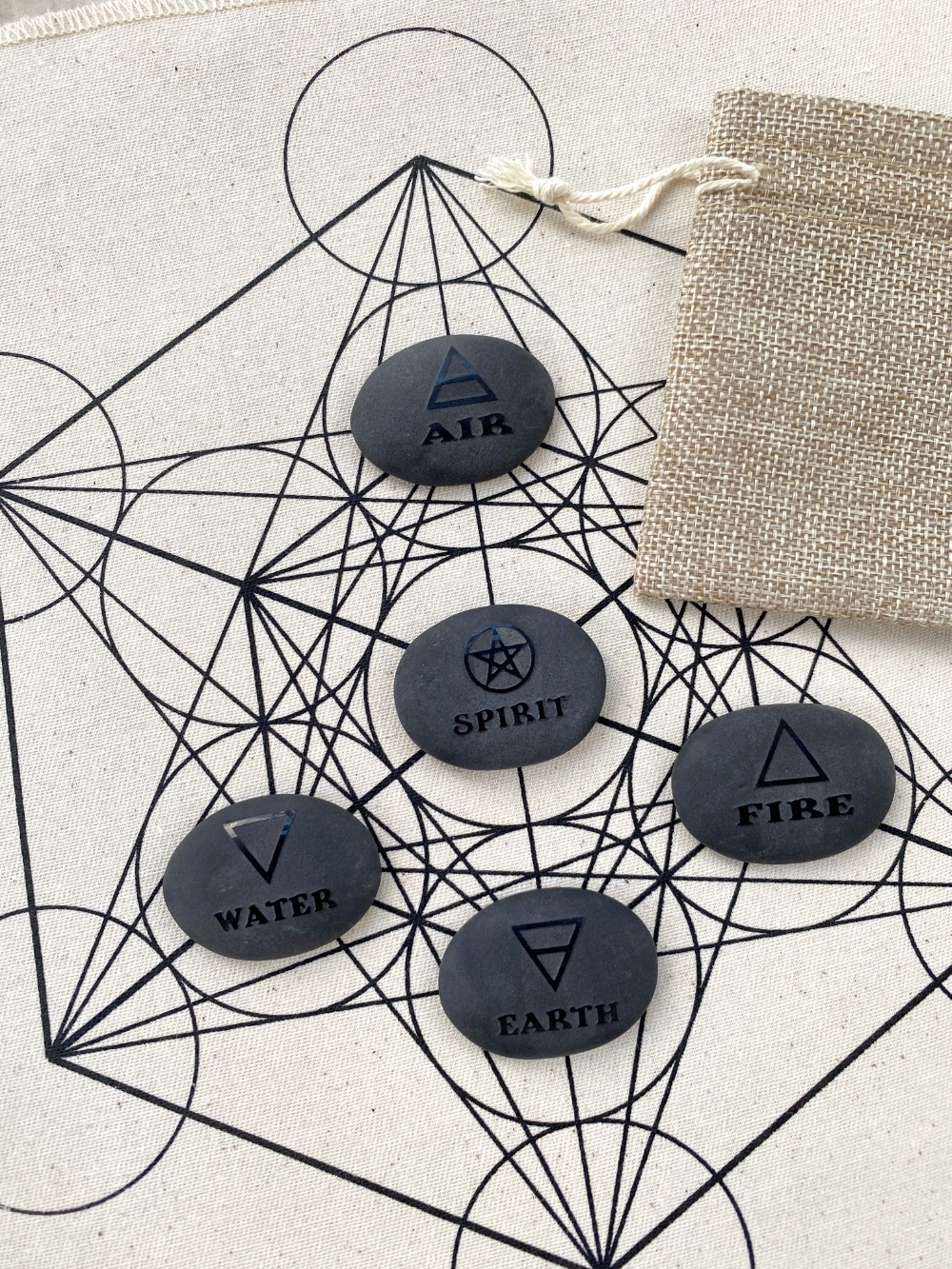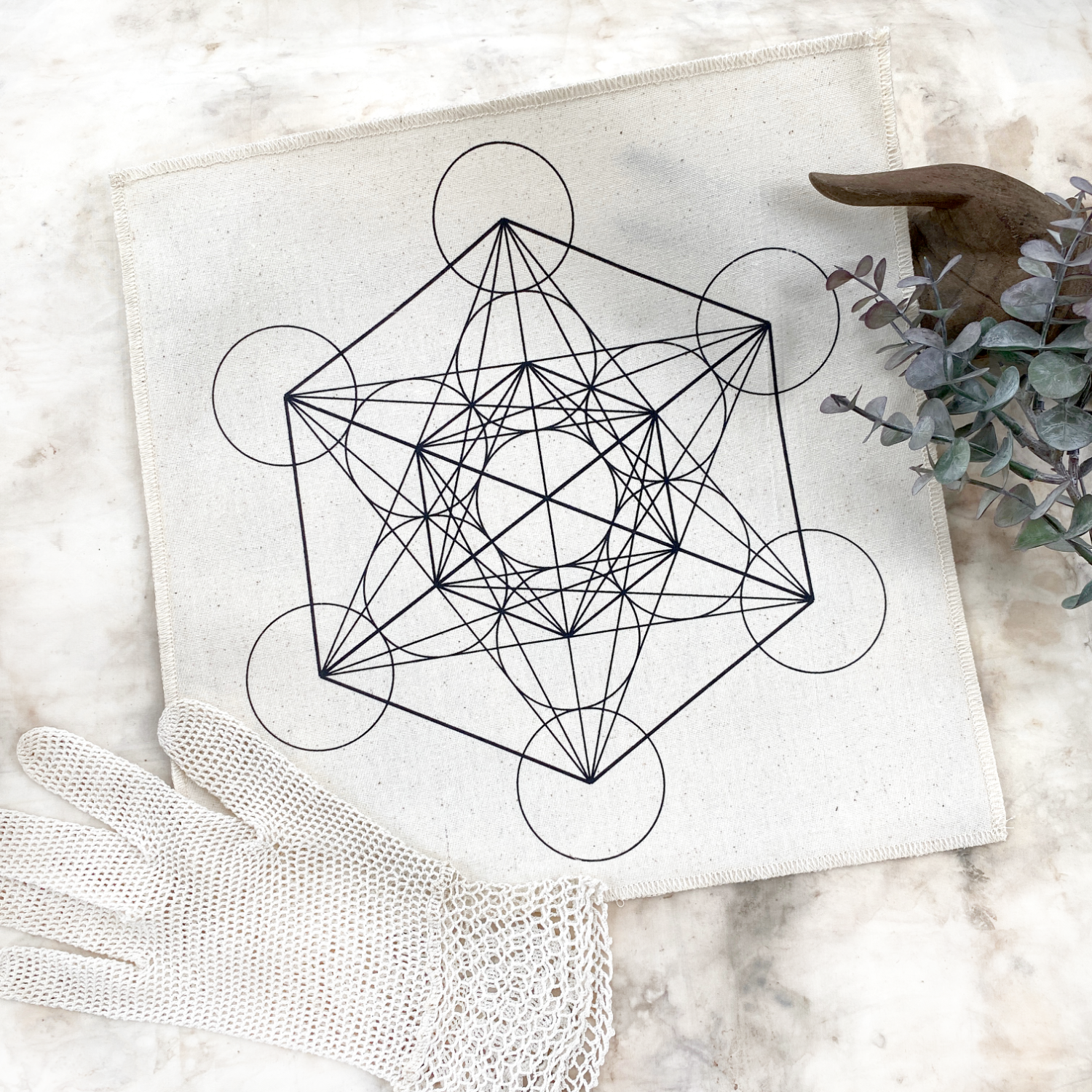 Set of element stones with Metatron's Cube crystal grid cloth
DESCRIPTION
A set of altar element stones to add to your ritual space, energy gridding work or crystal healing practice. Included are five stones carved in Black Agate: Air, Water, Fire, Earth, Spirit. This set also comes with a 100% cotton crystal grid cloth with Metatron's Cube pattern that you can use with any crystals from your own collection as well. 
As a size comparison, the circles in the crystal grid cloth have a diameter of 5 cm (2"). The cloth itself is approx. 30 x 30 cm (11.5" x 11.5") The five element stones are not uniform in pattern as they are natural stones, each is unique. The five stone set comes in a jute drawstring bag for safe-keeping.

You'll receive this altar set securely packaged and gift-wrapped at no extra charge.

*Ships from England, UK*

~
BLACK AGATE
Supportive, calming and protective stone, offering inner strength to move on and to keep going. Brings peace into stressful environments. Stone of courage and success. Attracts good fortune and eliminates bad luck and jinxes. Promotes goodwill and helps in overcoming fears and loneliness. Balances emotions and brings insights to release anything that's no longer serving your highest good.
Recently Viewed