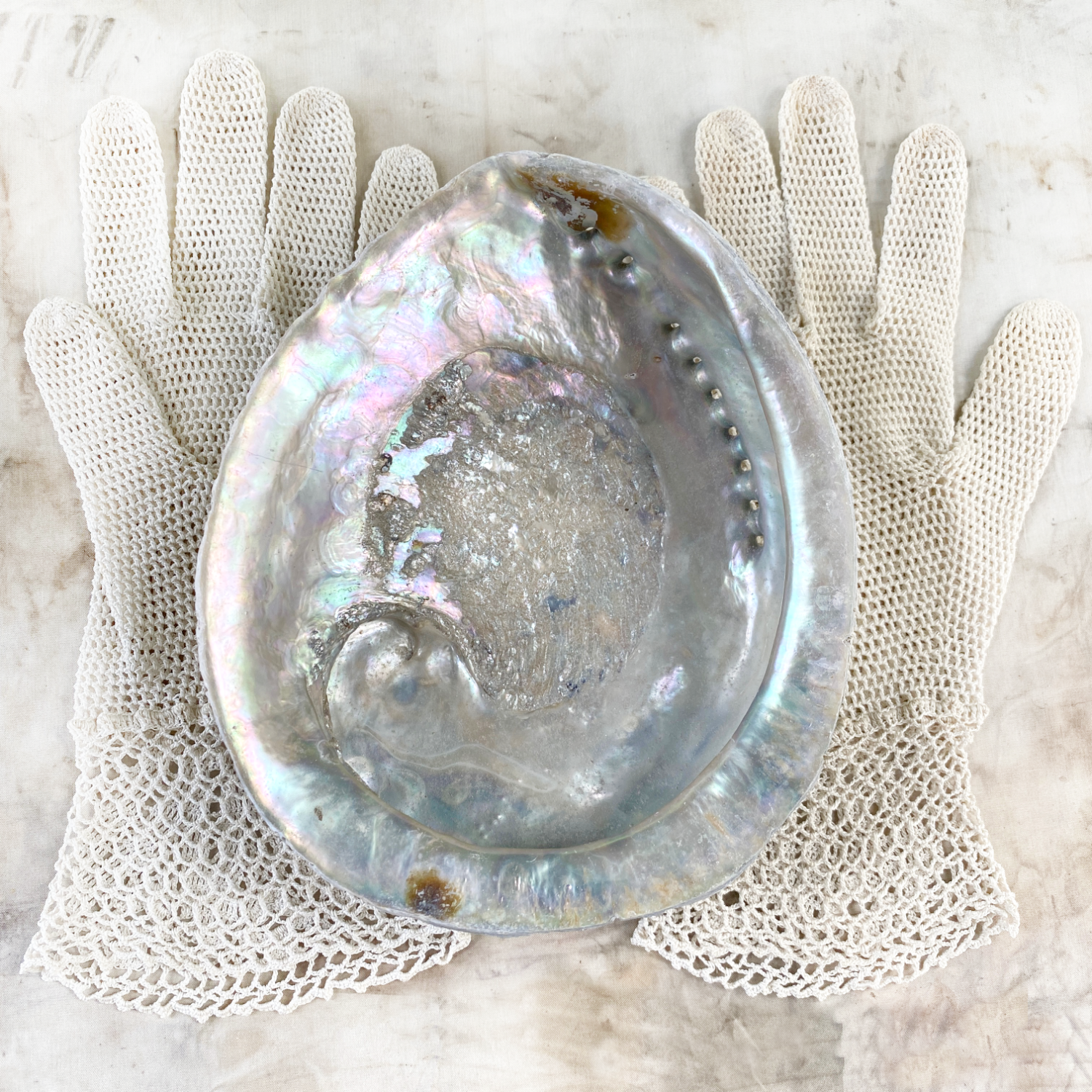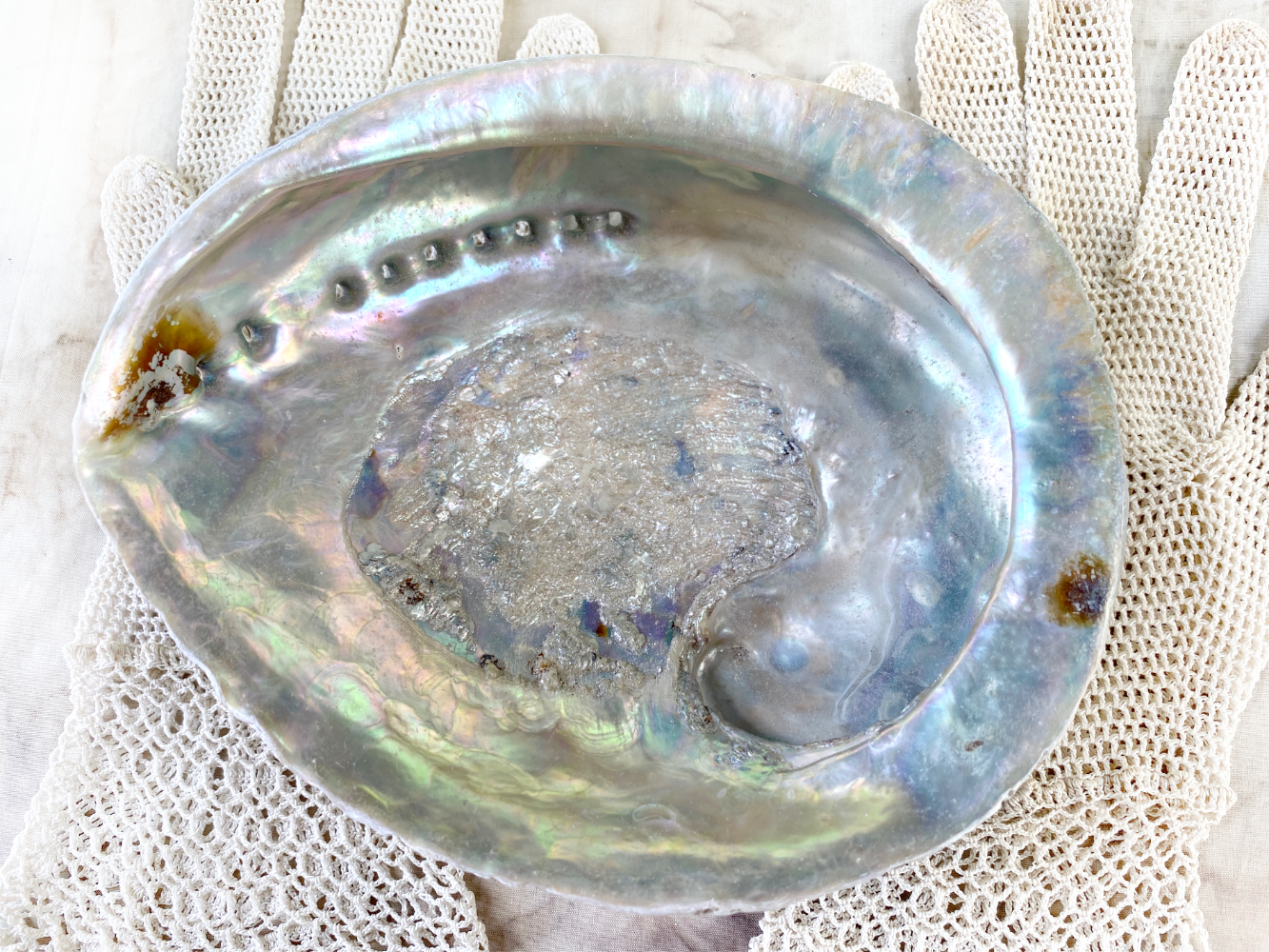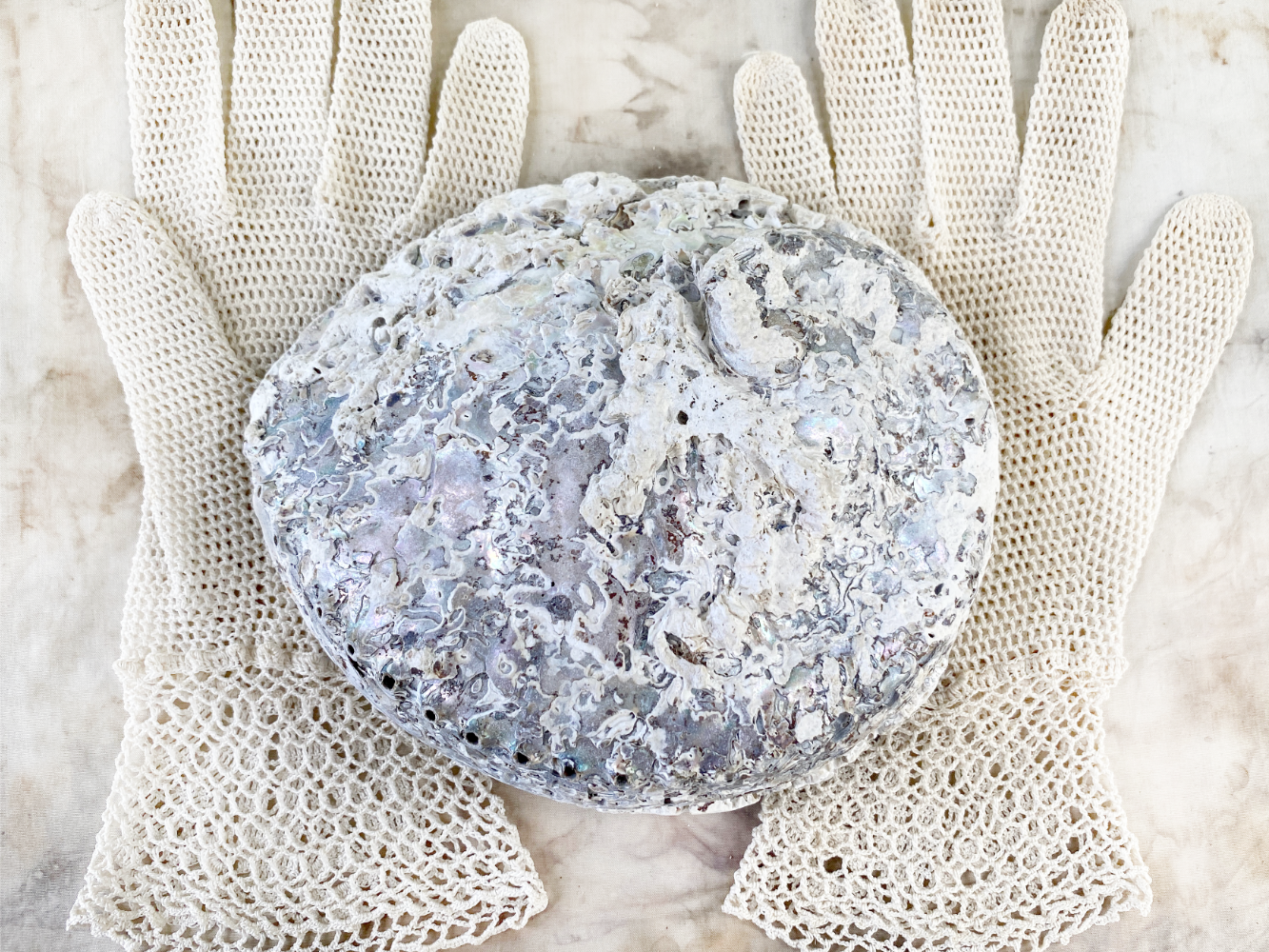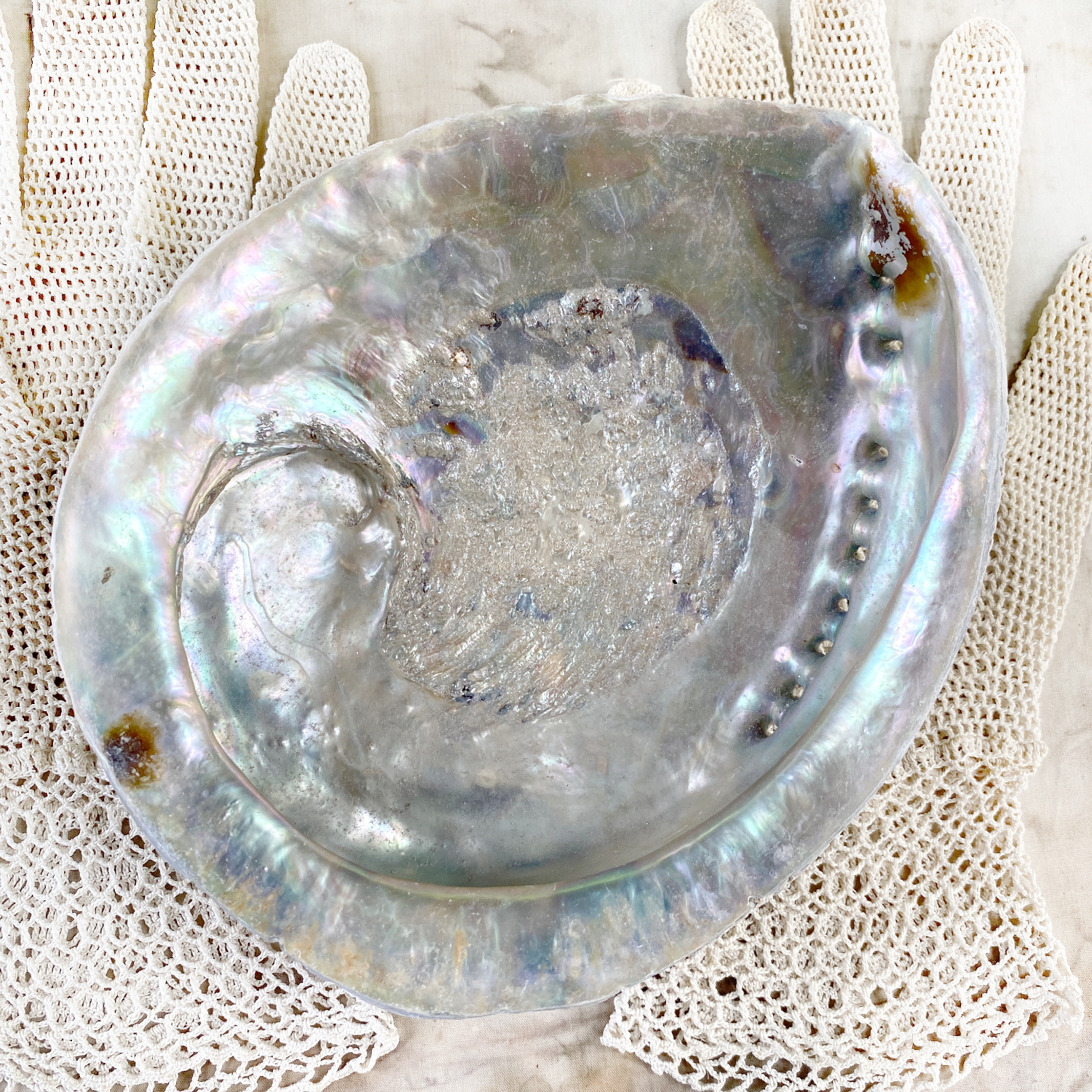 Abalone shell ~ extra large
Gorgeous Abalone shell with beautiful iridescence - hard to find in this large size. Although not a crystal, this is a perfect gentle cradle to let your crystal amulets or other small crystals to occasionally cleanse and recharge energetically. Simply keep this shell in a special place in your home, and put your crystal(s) inside it overnight. You can of course also use this as a smudging dish, or just as a beautiful piece to adorn your space.
The size of this shell is given as approximation due to its undulating shape: 17 x 14 cm (6.7" x 5.5") when measured from its outer edges. Refer to the photos where you can see the shell's size in reference to the lace gloves.
You'll receive this shell treasure securely padded and wrapped to protect it on the postal journey.
ABALONE SHELL is associated with peace, beauty, compassion and love. It instils feelings of harmony and balance, stimulates intuition and encourages the use of imagination. Abalone shell is said to be a perfect gift for those who have been tossed and turned by life, to be a reminder that one's inner beauty will always shine through.
Recently Viewed