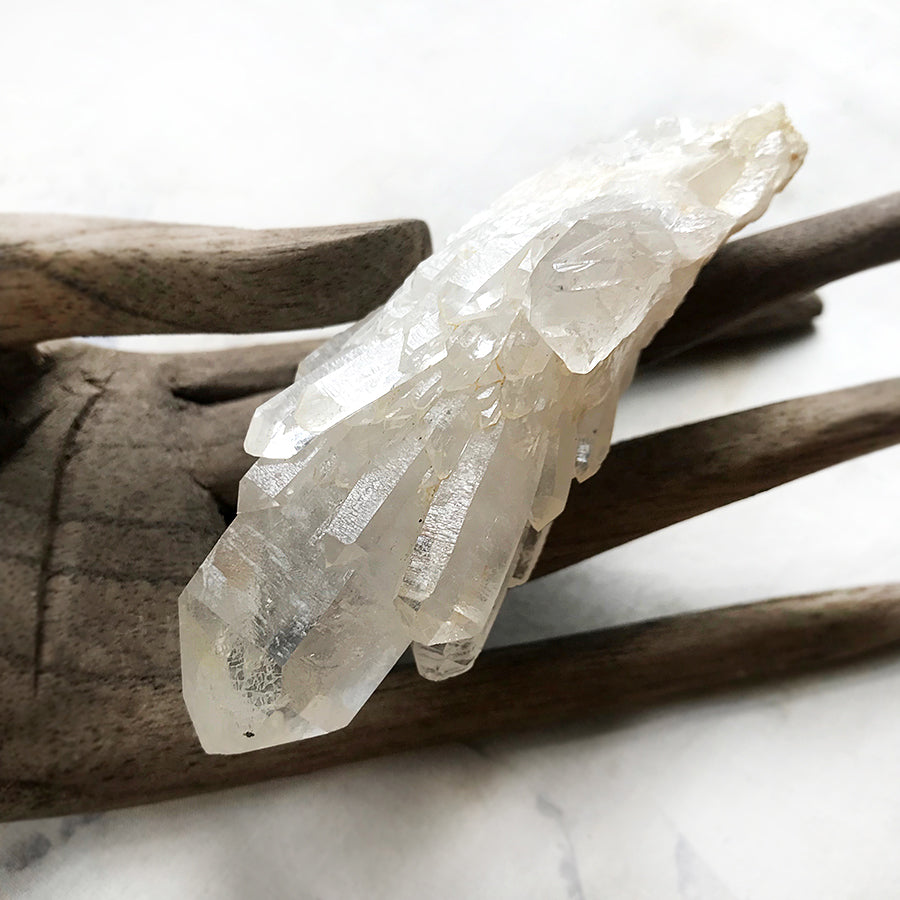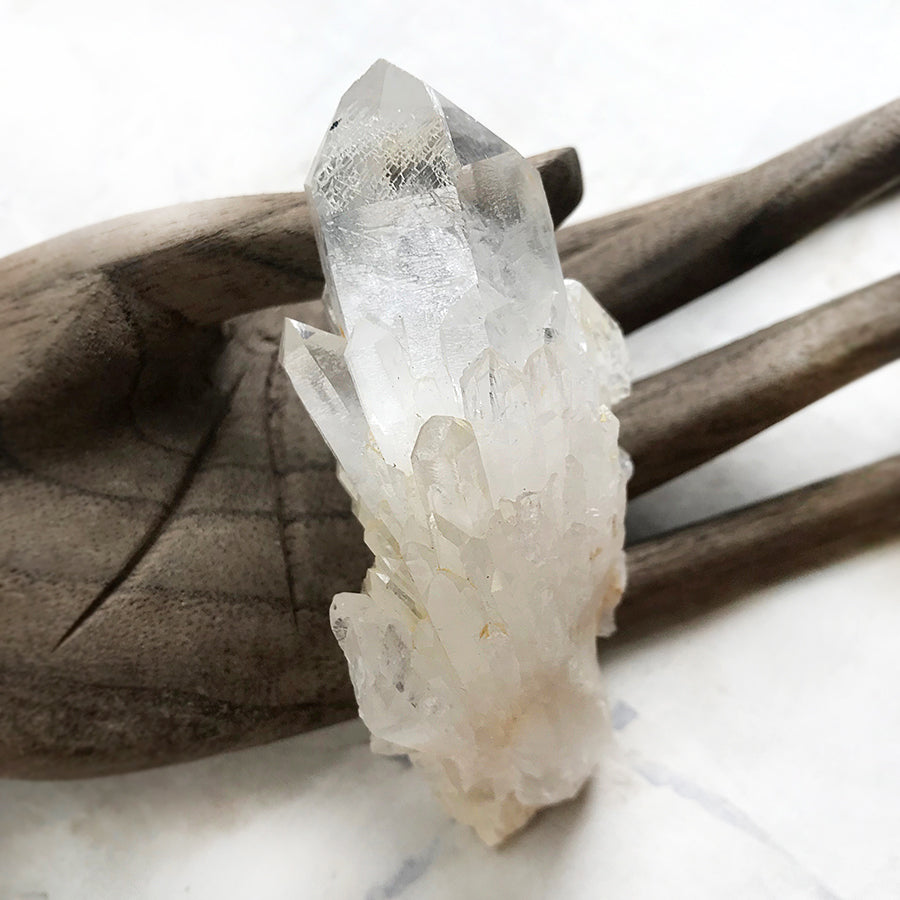 'Abundance' Quartz crystal
The purest of vibes, this breathtaking Abundance Quartz point will fill you with joyous knowing that what you wish for it within your reach. Growing from the base of the main crystal point, there are several smaller crystal points, aligning in the same direction with the main point - this is called 'Abundance' formation in a crystal (a minimum of 9 are required for a crystal to be considered an abundance crystal - this one has about two dozen!) In addition, the main point also shows a 'Phantom' formation - a shape within that looks like another crystal growing within. Even if you were new to crystal energies, just holding this in your hand you're sure to feel its pure spirit!
Longest measurement: 9.5 cm (3.7")
just over 3 cm (1.2") at its thickest
You'll receive this crystal treasure securely padded and wrapped to protect it on the postal journey. Gift-wrapped at no extra charge.
~
ABUNDANCE QUARTZ
Supports one's efforts to secure a better future. Assists in regeneration and growth. Emanates high concentrations of universal life force, thus being uplifting, energising and joyful crystal companion. Also said to foster fertility and the creation of anything new. Dissolving blockages from the way of desired manifestations, purifying intentions and strengthening one's trust in the meaningful flow of life.
PHANTOM QUARTZ
Powerful earth healer crystal that symbolises universal awareness. Activates one's own inner healing capabilities. Enhances business creativity and provides inspiration to reach your goals. Said to open up clairaudience abilities. Offering guidance on the process of life and inner growth, helping to see the past as part of one's meaningful spiritual path.
Recently Viewed