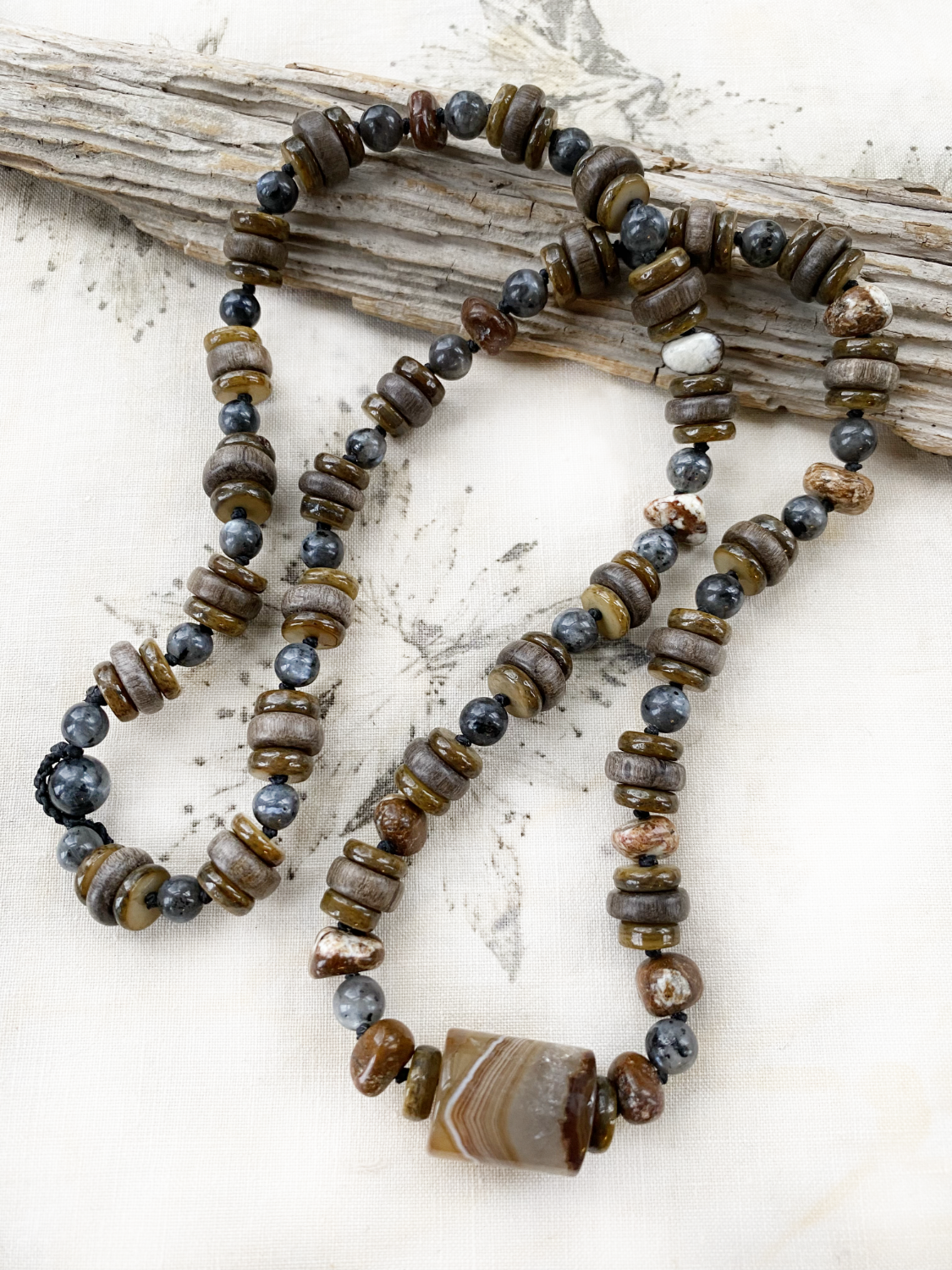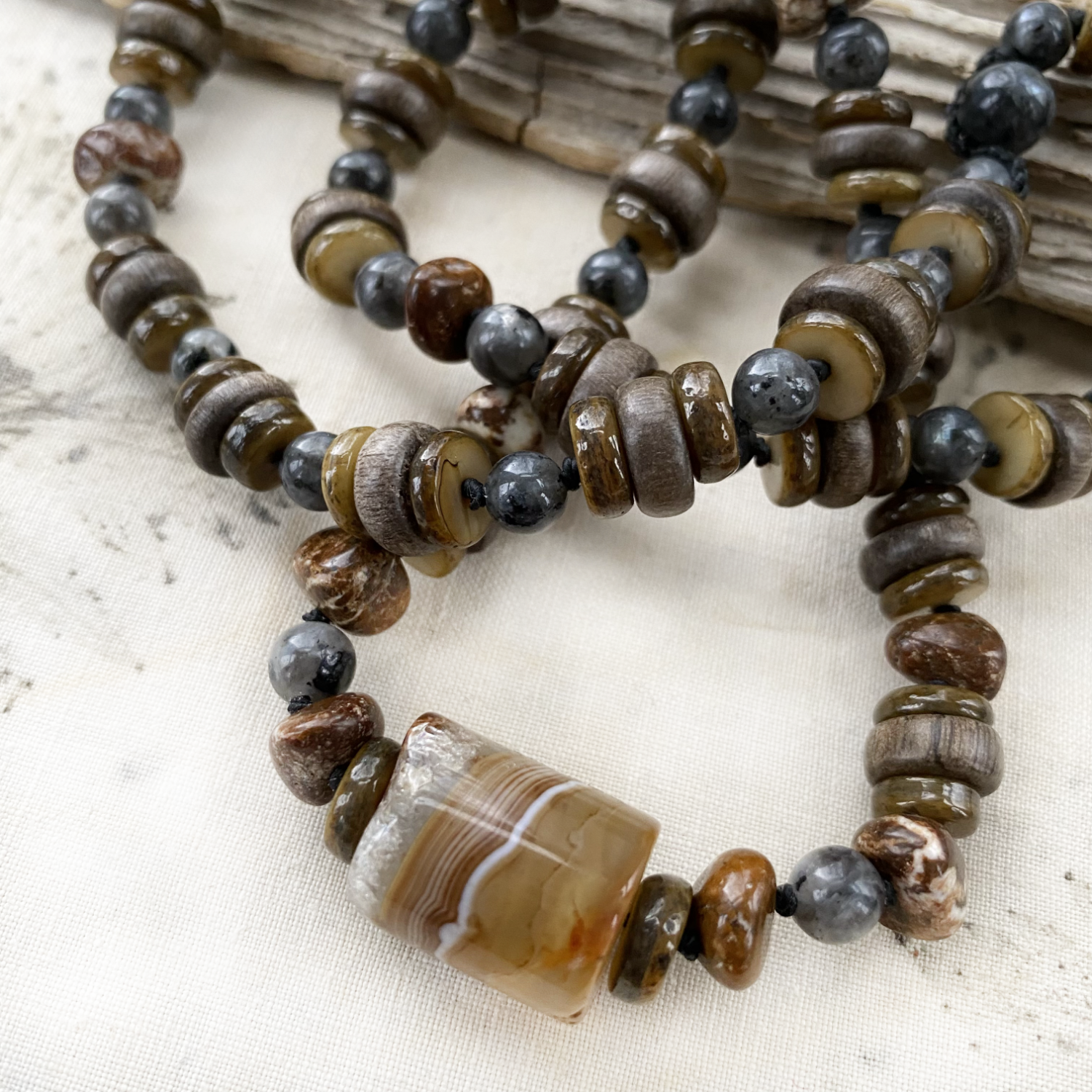 Agate crystal healing amulet
DESCRIPTION
Crystal energy of Agate, Larvikite and Chrysoprase combined with greywood and sea shell disc beads. The wooden and the shell beads alternates with the energy activated crystals in this necklace full of earthy, protective vibe. Easy to wear-and-go by just slipping the necklace over your head.

This necklace is approx. 65 cm (25.5") long all around, so there is no need for a closure clasp. The central Agate crystal is approx. 2 cm (0.8") wide. The all around width of the necklace is approx. 1 cm (0.4"). The elements are knotted with black micro-macrame cord at a few bead intervals for strength and flexibility.
Care: To protect the knotting cord and the wooden components from deteriorating, showering or swimming while wearing this necklace is not recommended.
You'll receive this necklace in one of Spirit Carrier's handmade draw-string pouches - useful for the safe-keeping of the necklace. Gift-wrapped at no extra charge.

Read here how to take care of your crystal jewellery.
CRYSTAL PROPERTIES
AGATE
The oldest good luck amulet. In ancient times Persian magicians were, according to legend, diverting storms with the powers of Agate. Considered a protective stone (especially for travel), said to shield its keeper against dangers. Increases inner stability, enhances personal courage and fosters self-confidence. Grounding and soothing. Balancing stone for one's energy system to experience oneness instead of duality.

LARVIKITE (aka Black Labradorite, Norwegian Moonstone)
Repels negative energy and can make you more adaptable to life's situations. It also stimulates inner visions so it's very suited to meditation. Larvikite is also said to connect with nature spirits. On physical level, it is said to be good for renewing and maintaining vitality and youthfulness.

CHRYSOPRASE
Opens and activates the Heart chakra, and helps one to live 'from the heart'. It encourages acceptance of oneself and others, as well as bringing a sense of hope into situations that may look dire. A loving and supportive stone at times of transitional phases. Initiates inner growth and the healing of heart-felt sorrows. A stone of grace and compassion.
Recently Viewed