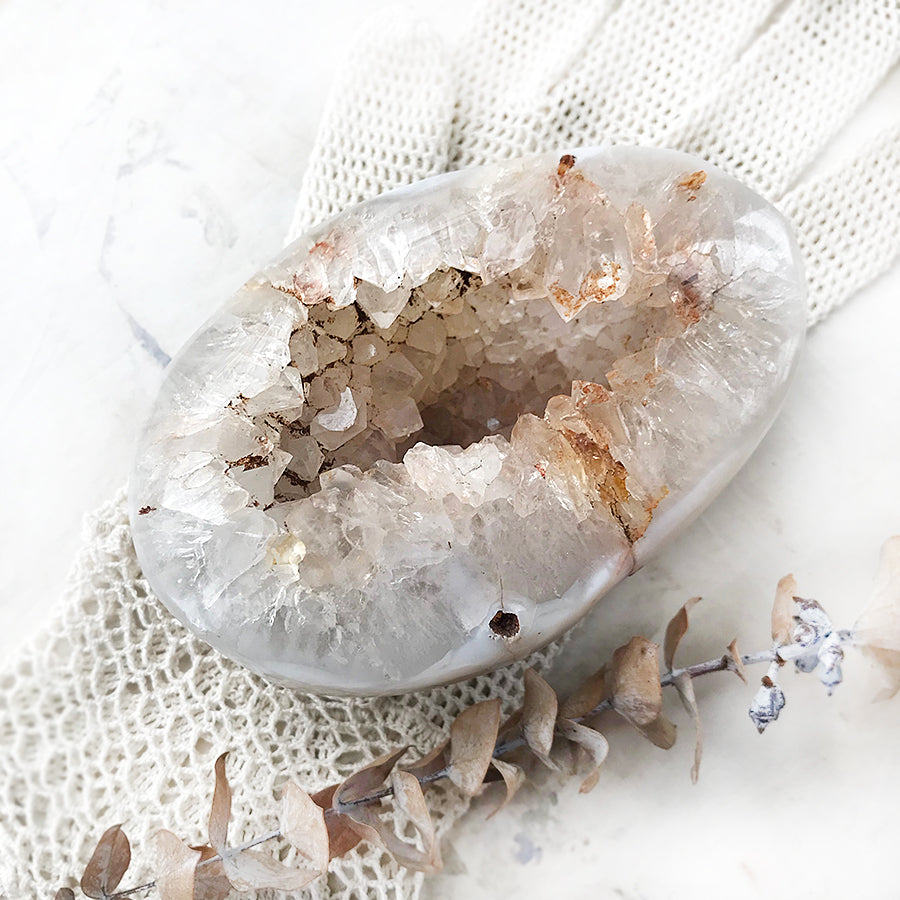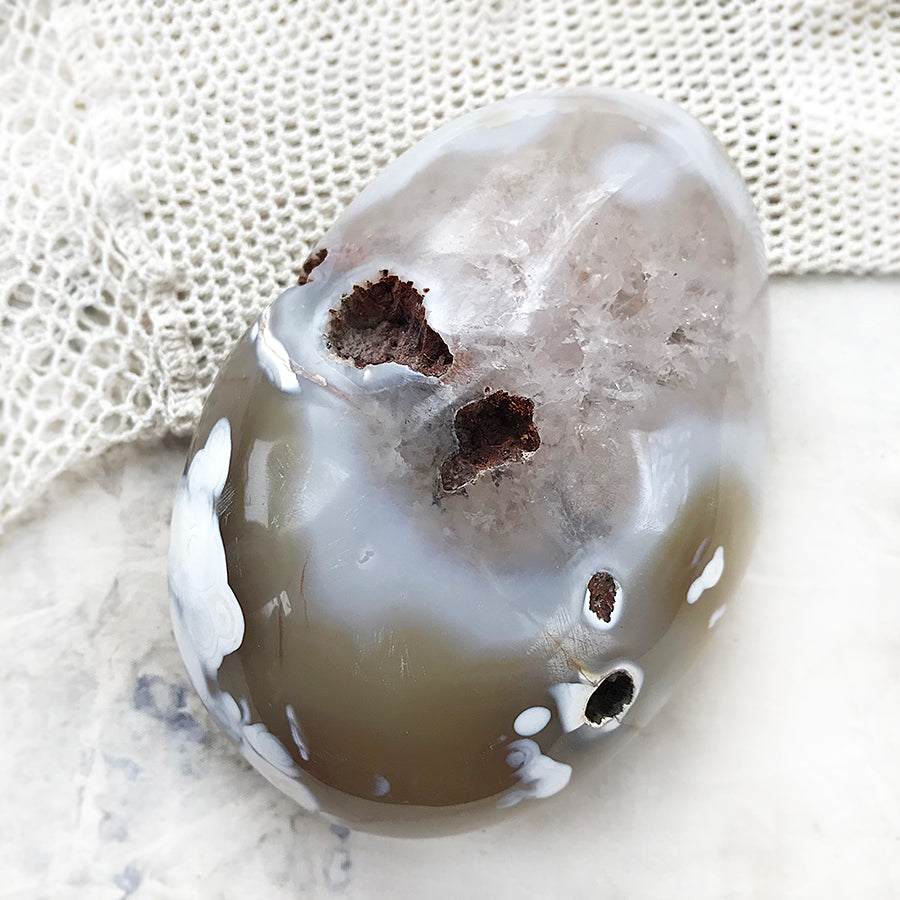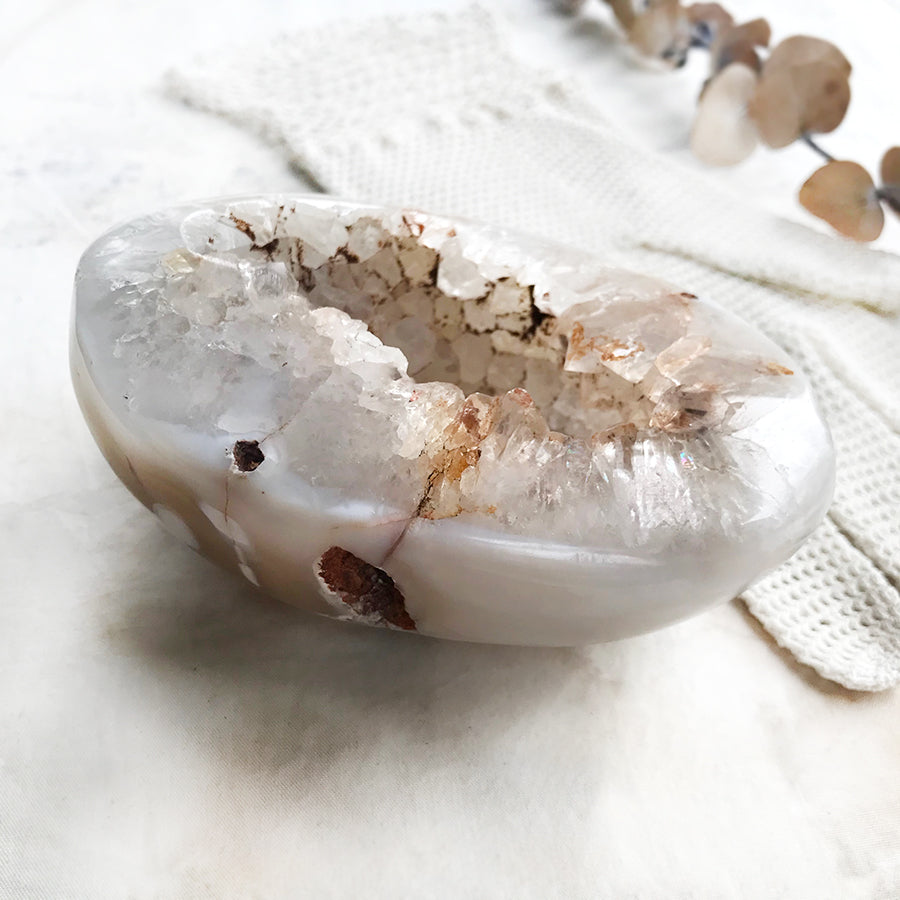 Agate Geode
Beautiful oval Agate geode half in light tones, with a centre of tiny sparkly Quartz points. Pleasant to hold, and could also be used to energetically cleanse a gemstone ring - simply place your ring in the centre dent of the geode overnight to wear a refreshed gemstone ring the next day.
The size of this geode is approx. 11 cm x 7.5 cm x 5 cm (4.3" x 3" x 2").
You'll receive this crystal treasure securely padded and wrapped to protect it on the postal journey.
~
AGATE GEODE
Calms and strengthens body and mind. Soothing, instilling one with courage. Enhances creativity and stimulates the intellect. Great for increasing one's sense of self-worth and self-acceptance. Protective, grounding, purifying. Wonderful healing support for anything to do with feminine energies.
Recently Viewed