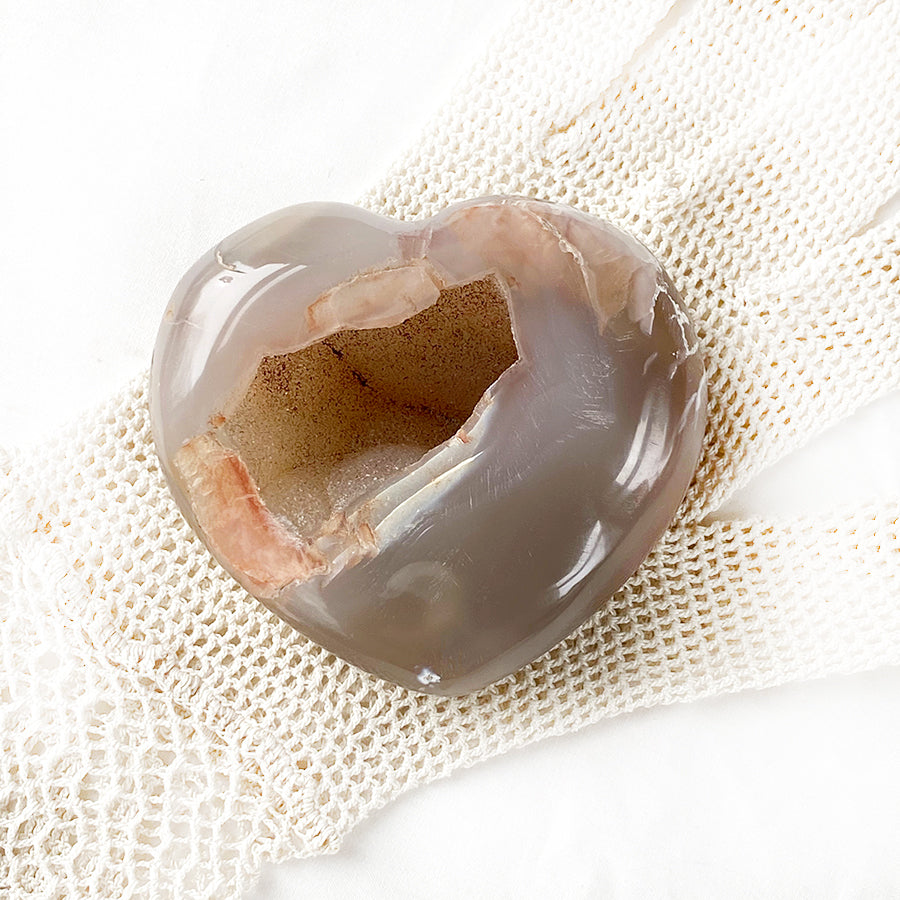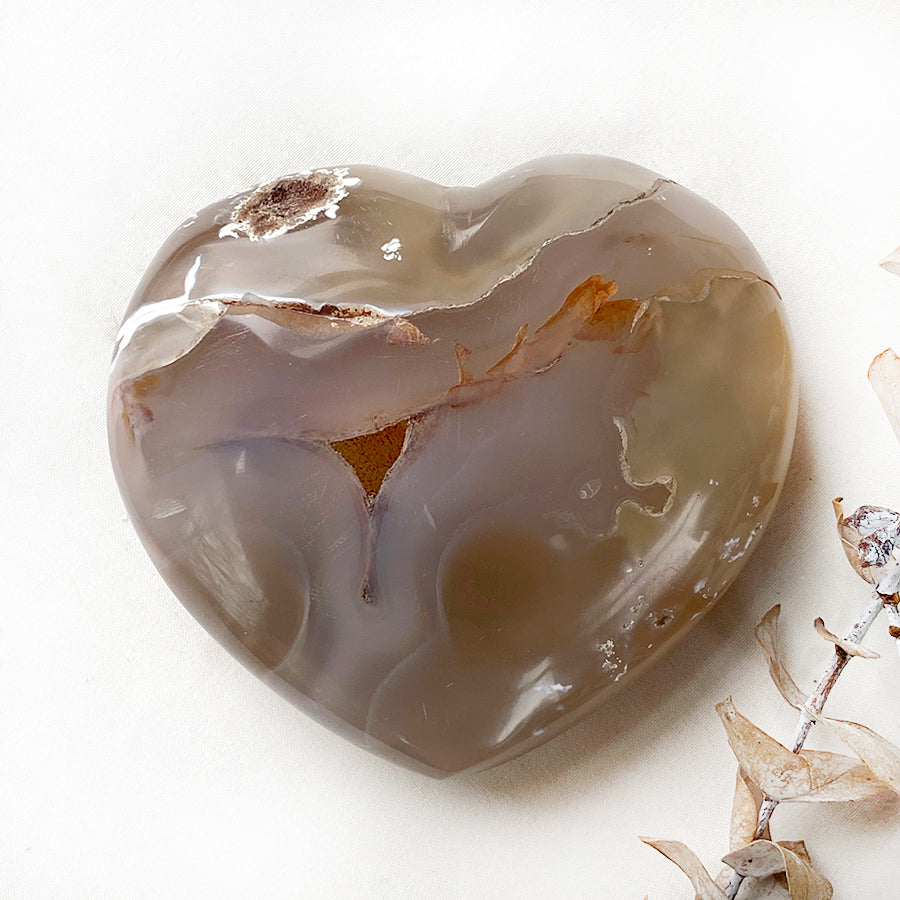 Agate geode polished heart
Beautiful, smooth polished Agate heart with a geode cavern hole that extends all through the heart. This is quite a large and weighty piece, so best for a soothing crystal display in your living space. The two photos show both sides of the stone.
The heart is approx. 8 cm (3") wide and 7.5 cm (2.9") tall.
Weighs 217 g (7.7 oz).
You'll receive this crystal treasure securely padded and wrapped to protect it on the postal journey.
Please note that these hearts occasionally include natural crevices which are not imperfections but part of the natural character of the stone.
~
AGATE GEODE
Calms and strengthens body and mind. Soothing, instilling one with courage. Enhances creativity and stimulates the intellect. Great for increasing one's sense of self-worth and self-acceptance. Protective, grounding, purifying. Wonderful healing support for anything to do with feminine energies.
Recently Viewed