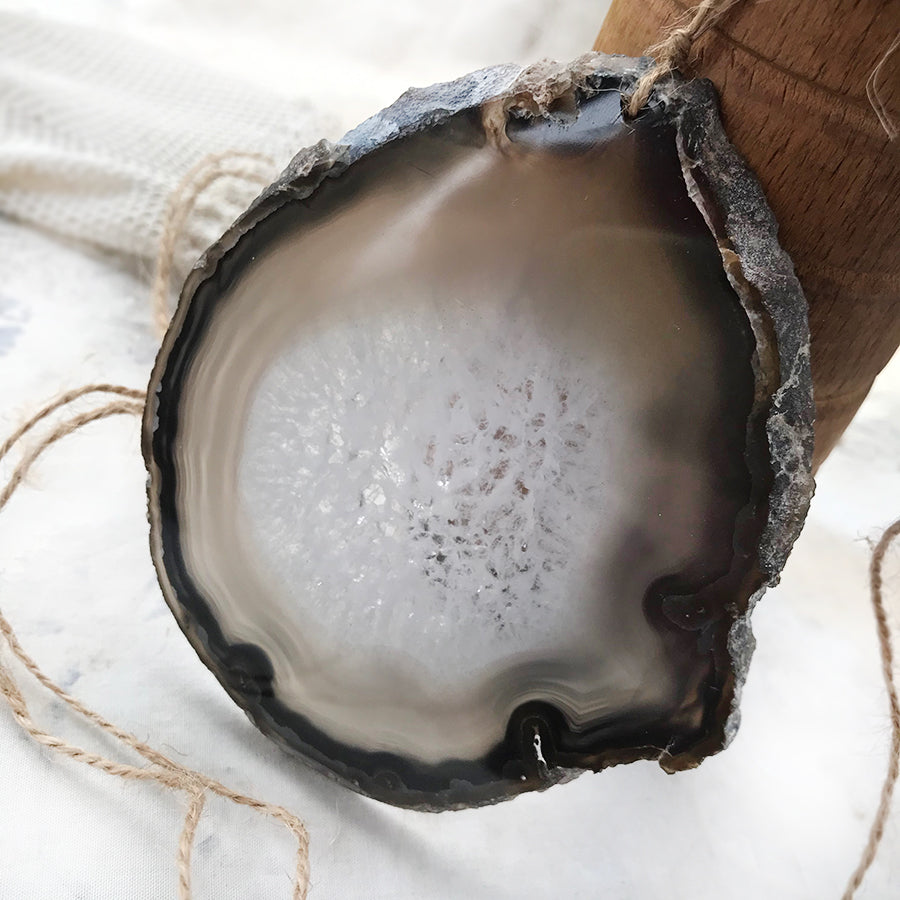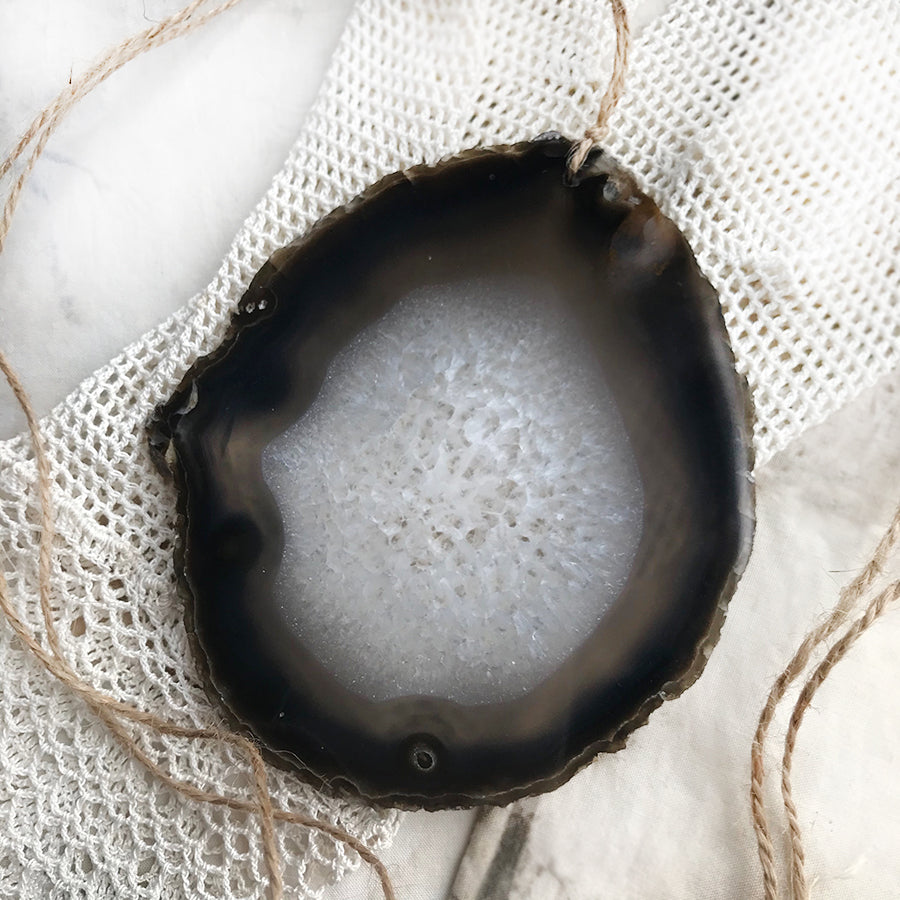 Agate slice ~ window adornment
Agate geode slice, hanging from natural jute string, to be hung on your window to diffuse light through its subtle natural patterning. The inner area of the slice shows beautiful Quartz pattern.

The Agate slice is quite large at approx. 11.5 cm (4") tall and 8 cm (3") at its widest. The jute string is approx. 50 cm (20") but if you require it shorter to hang on your window, simply cut off the excess length.

You'll receive this crystal treasure in a natural linen drawstring pouch and securely padded and wrapped to protect it on the postal journey.
~ 
AGATE
The oldest good luck amulet. In ancient times Persian magicians were, according to legend, diverting storms with the powers of Agate. Considered a protective stone (especially for travel), said to shield its keeper against dangers. Increases inner stability, enhances personal courage and fosters self-confidence. Grounding and soothing. Balancing stone for one's energy system to experience oneness instead of duality.
QUARTZ
The universal master crystal that has a harmonising effect on all levels of being. Programmable by intention, so can be used for versatile purposes. Quartz can clear, enhance, amplify, transmute, balance, focus and transmit energy. Raises one's energetic vibration. Brings clarity and filters out distractions. A deep soul cleanser, attuning its keeper to their higher self. Each Quartz crystal is unique with its own character and teachings it offers, all are known as "Stones of Power" and "Master Healers".
Recently Viewed