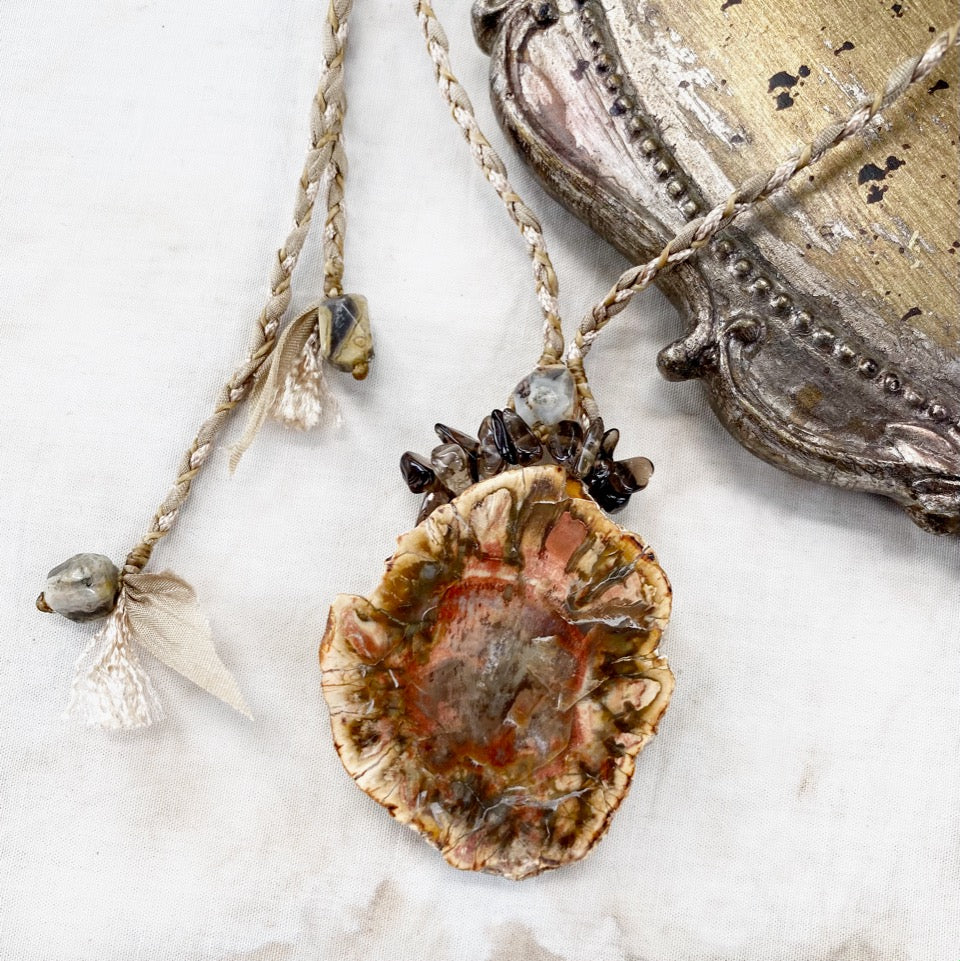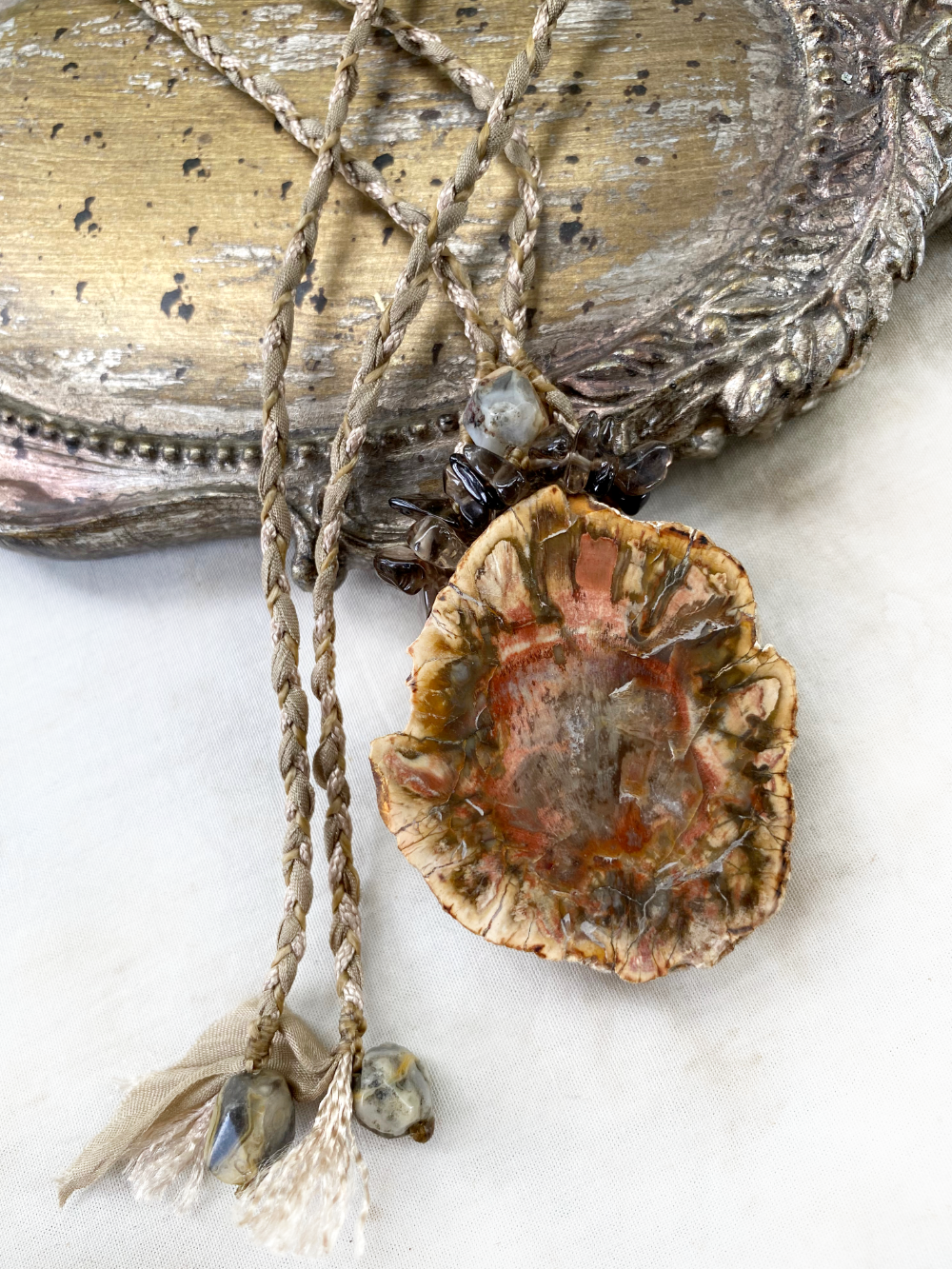 Wood Agate crystal healing amulet
DESCRIPTION
Crystal healing amulet combining the energies of a stunning Petrified Wood slice with Smokey Quartz and Crazy Lace Agate. The natural patterning on this stone that used to be wood looks like a portal into the ancient time when this transformation occurred. This amulet offers comforting energy with connection to the natural world - especially refreshing if you live far from wilderness. This one is easy to wear so you can carry these supportive vibes with you daily. 
The length of the necklace is adjustable from very short down to solar plexus level. The braid is a combination of taupe tone embroidery silk, beige sheen satin cord and golden brown micro-macrame cord for added strength. The Petrified Wood is approx. 4.5 cm (1.8") tall and approx. 4 cm (1.6") wide at the middle.
There are no metals in this necklace so would be particularly suitable for those with metal sensitivities, energy workers and those who simply prefer not to wear metal.
You'll receive this crystal healing necklace in one of Spirit Carrier's fabric draw-string pouches, great for the safe-keeping of the necklace. Gift-wrapped at no extra charge.

***Free Shipping Worldwide on this item***

Read here how to take care of your crystal jewellery.
CRYSTAL PROPERTIES
WOOD AGATE (aka Petrified Wood, Agatized Wood)
Stone of transformation, assisting its keeper to advance to their highest chosen soul level. Helps in distinguishing between things that matter and those that don't. Strengthening to one's will power as well as physical stamina. Grounding and protective, calms the nerves and encourages feelings of well-being. A stone of ancient energies that in meditation can reveal wisdom about past lives.
SMOKEY QUARTZ
A grounding and calming stone that elevates moods and dissipates negative emotions. "A Stone of Serenity", it is comforting and protective for one's aura. Smokey Quartz is thought to assist in creative endeavours and also in setting personal boundaries. Offers protection against electromagnetic rays. A good healing stone for improving general feeling of well-being. Relieves anxiety and worry, wards off confusion. Shielding crystal to create a calm, safe environment.
CRAZY LACE AGATE
A stone of joy, happiness and laughter, offering support and encouragement, elevating one's mood and promoting optimism. Uplifting stone that alleviates emotional pain and promotes self-acceptance. Useful for overcoming any kind of trauma, encouraging one to start over. Promotes inner stability.
Recently Viewed