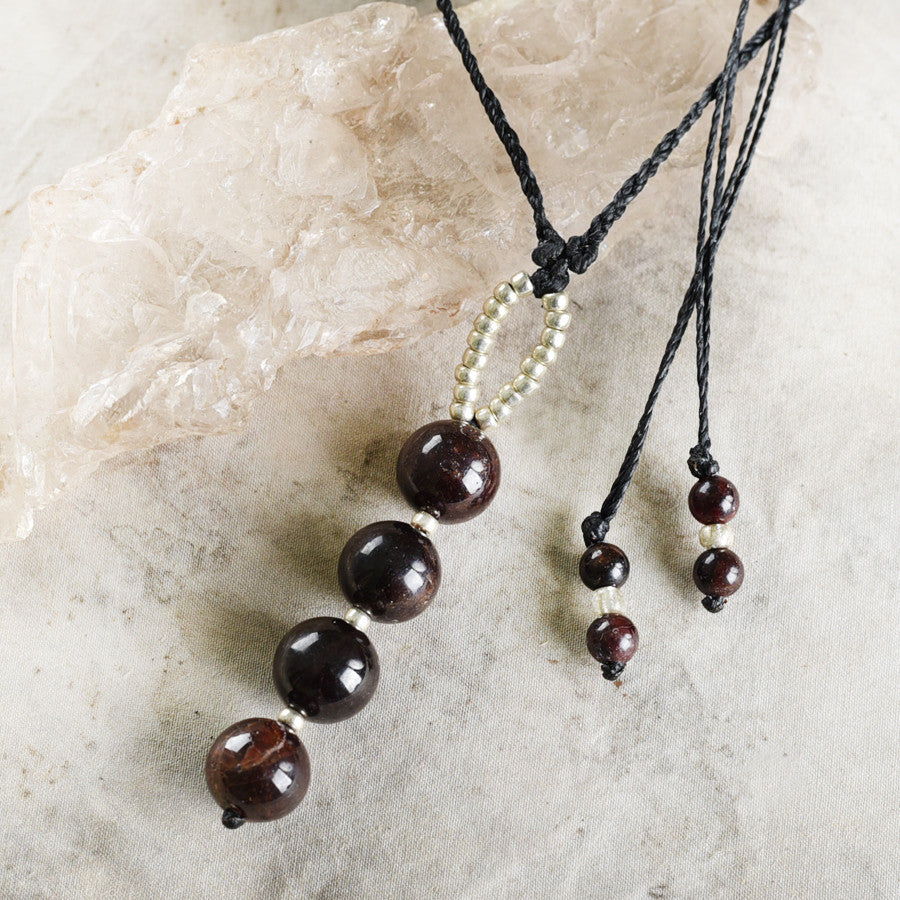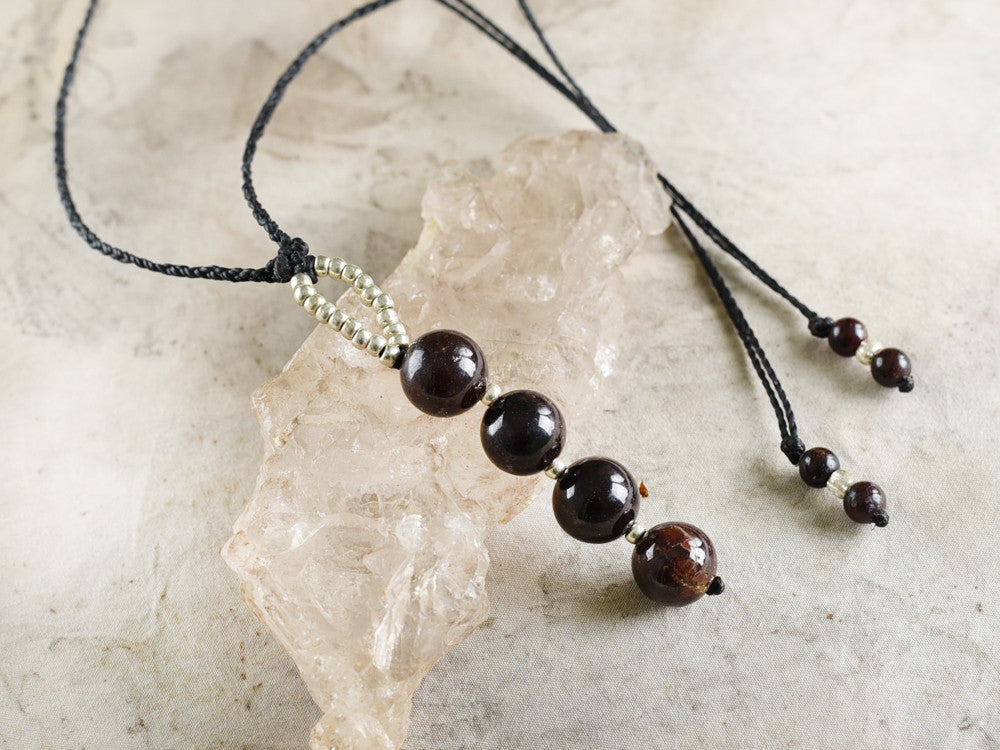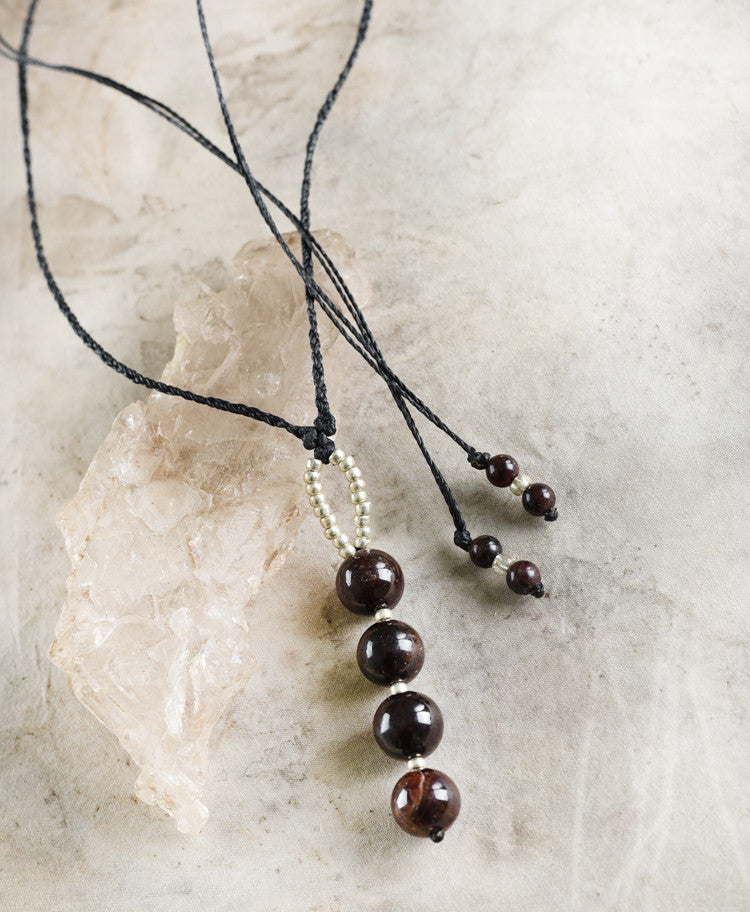 Almandine Garnet crystal amulet
DESCRIPTION
Gemstone necklace with deep red Almandine Garnet beads, highlighted with silver shimmer glass beads on minimally braided black micro-macrame cord - strong yet delicate. Each of these Garnet beads is an individual, some have more reddish shimmer, some have visible but thin lines of Quartz running across their surface. A stylish and classy necklace, crystal energy in disguise. The adjustable length necklace can be worn long, but the line of Garnets would also look attractive if worn very short too, perhaps with that little black dress.
The size of the Garnet bead is 1 cm (0.4") in diameter.
The total ornament length (silver glass bead loop with row of Garnets) is 6.5 cm (2.5")
You'll receive this crystal healing necklace in one of my fabric draw-string pouches, great for the safe-keeping of the necklace. Gift-wrapped at no extra charge.
CRYSTAL PROPERTIES
ALMANDINE GARNET
Stimulates one's life force. Opens the root chakra while drawing earth energy into the body, helping you to feel secure and centred. Awakens the "inner fire" of creativity. Highly protective stone and a great companion to keep you energised. Excellent good fortune and 'success' stone in both social and career ventures, adding positive vibes both in your personal or business life. Stone of purification and cleansing. Symbolises passionate, devoted love.
Recently Viewed