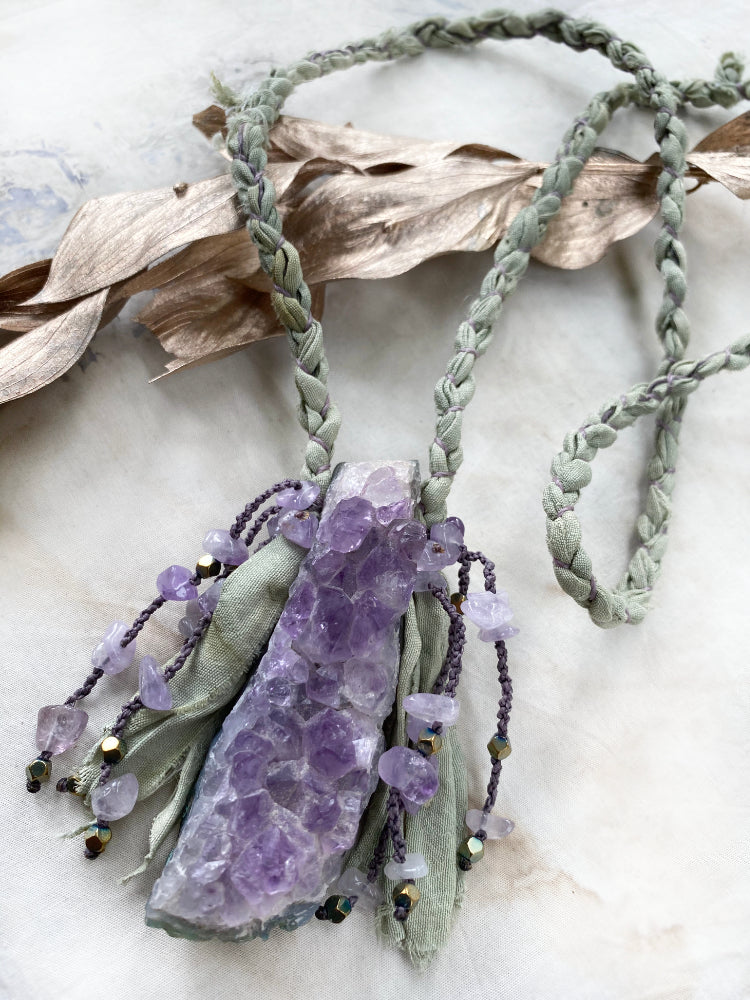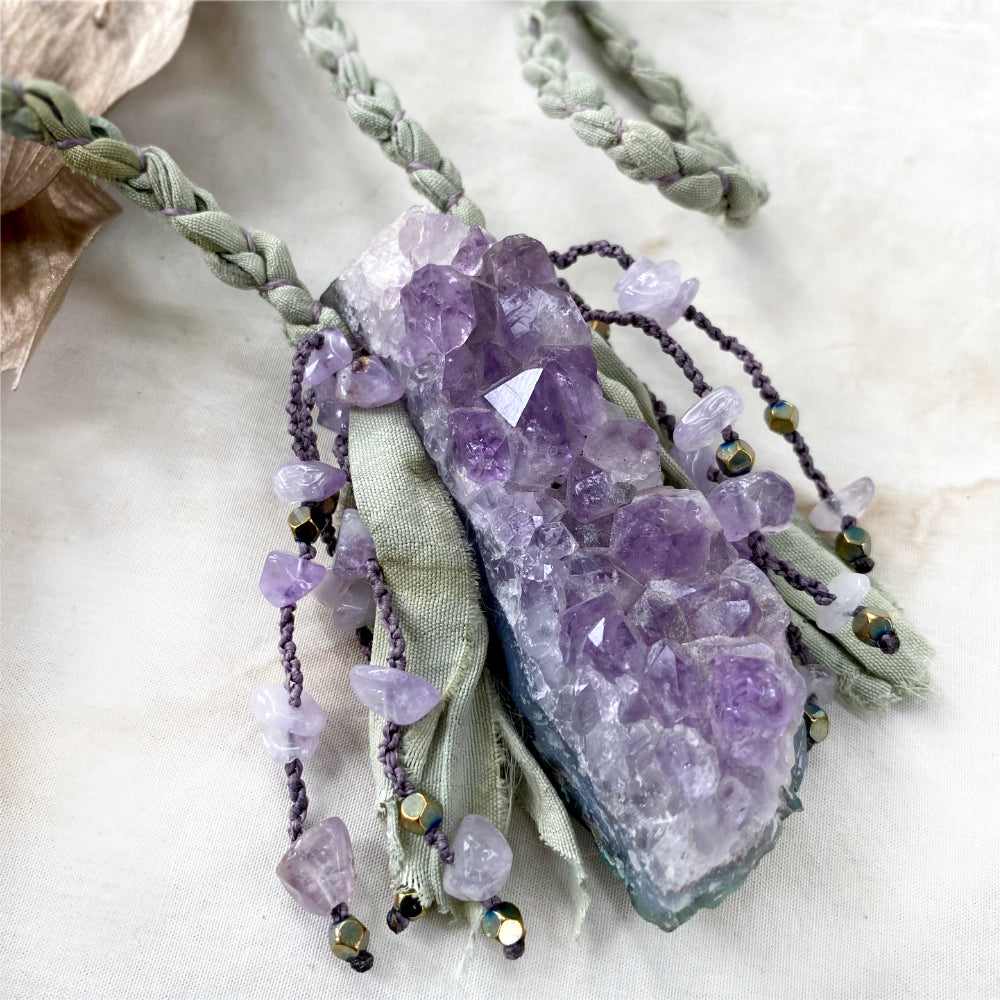 Amethyst crystal healing amulet
DESCRIPTION
Natural, raw, fairly large and weighty Amethyst druzy in thick silk braid necklace. The braid is a combination of pale green recycled sari silk ribbon and dark purple micro-macrame cord for added strength The talisman is highlighted with small faceted Hematite beads and further small Lavender Amethysts adorning both sides of the main stone. 
The necklace braid is set length, allowing the Amethyst to hang down approx. 37 cm (14.5") measured from the back of the neck to the top edge of the Amethyst. The all-around length of the necklace braid is 74 cm (29").
The large Amethyst piece is approx. 8 cm (3") tall,  3 cm (1.2") at its widest and has a thickness of 2 cm (0.8").
There are no metals in this necklace so would be particularly suitable for those with metal sensitivities / metal allergy, energy workers and those who simply prefer not to wear metal.
You'll receive this crystal healing necklace in one of Spirit Carrier's handmade fabric draw-string pouches - great for the safe-keeping of the necklace. Gift-wrapped at no extra charge.

Read here how to take care of your crystal jewellery.
CRYSTAL PROPERTIES
AMETHYST
Instils inner peace, promotes self-discovery and aids in relaxation. Associated with the crown chakra, known as a "stone of balance" and positive transformation. Thought to increase spiritual awareness and psychic abilities, initiating higher knowing and greater understanding. Helps in assimilating new ideas and manifesting thoughts into action. Symbolises a connection to the Divine. A well-known support stone for those wanting to break old patterns to create a new, harmonious life.
HEMATITE
Creates a strong sense of self and enhances the creative flow. Relieves stress. Revitalises, enhancing personal magnetism and optimism. Helps in releasing self-imposed limitations to find your own unique gifts. A stone of balance and equilibrium. Grounds when feeling scattered, allows one to maintain a natural alertness while remaining calm.
Recently Viewed