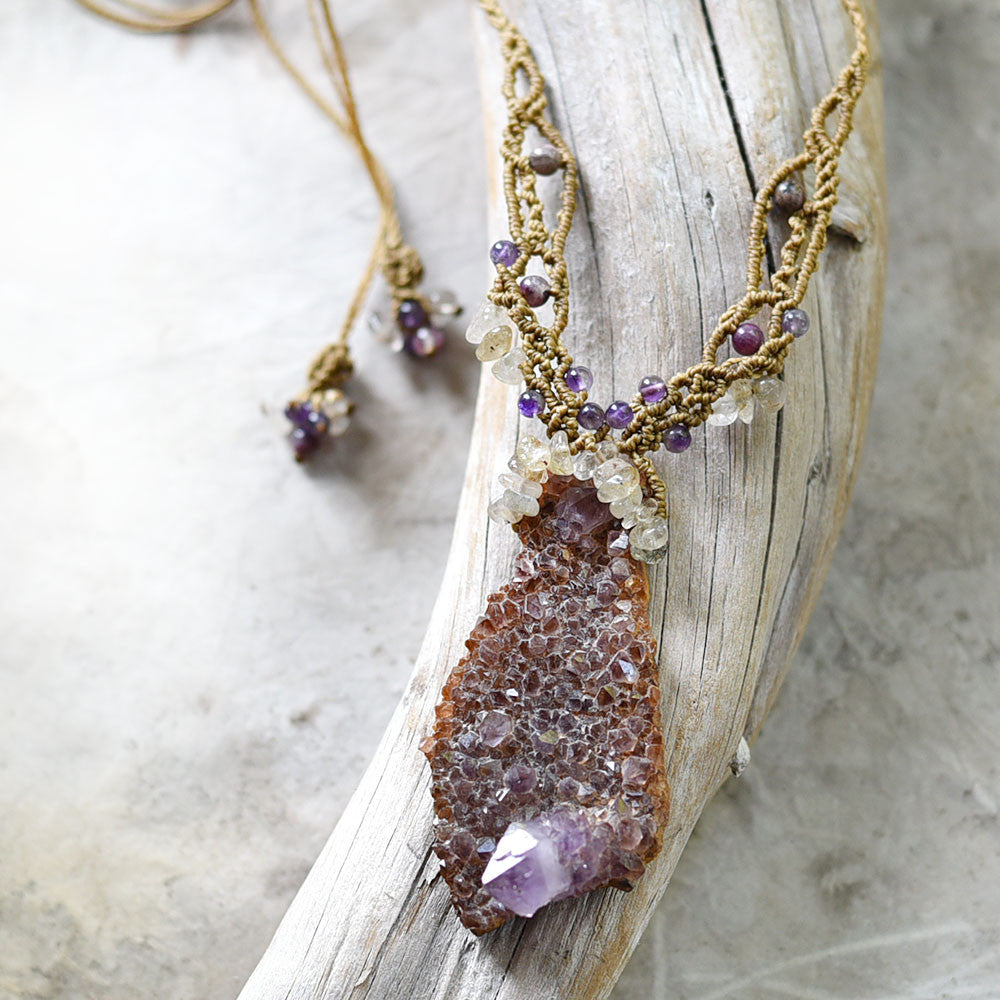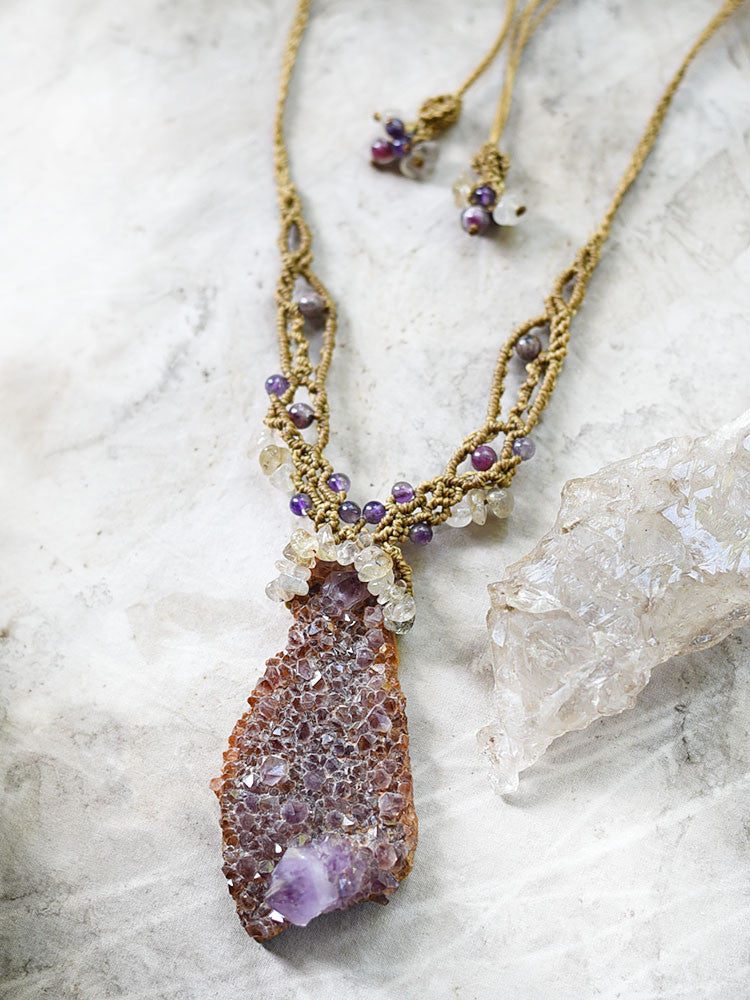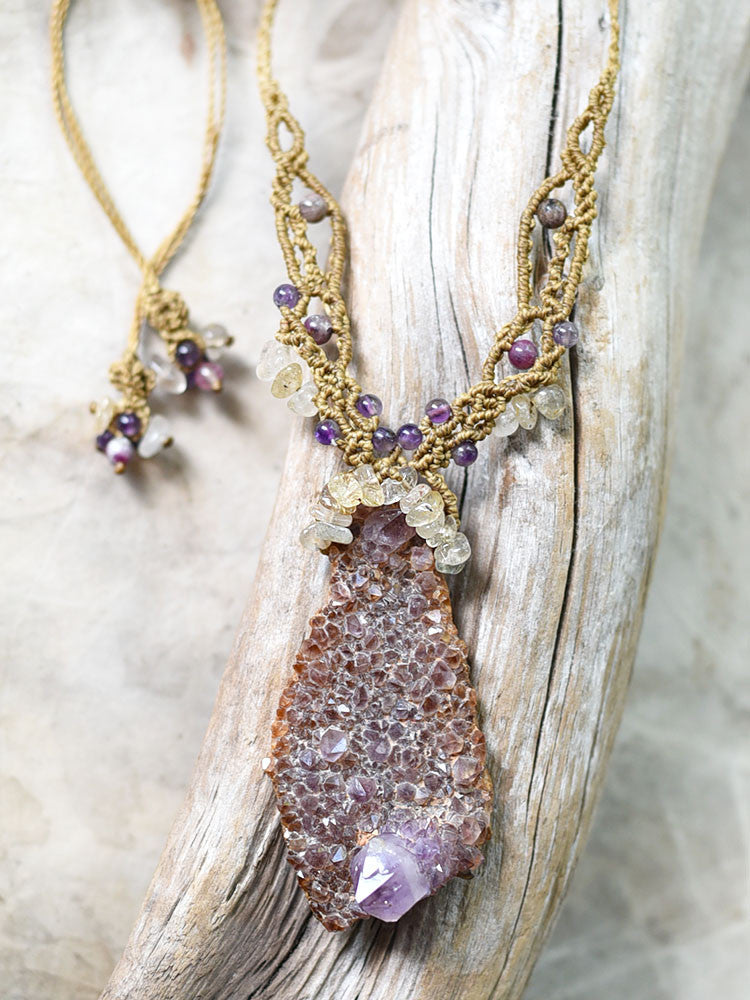 Amethyst Spirit Quartz crystal amulet with Gold Rutile Quartz & Tourmaline
DESCRIPTION
Crystal healing amulet with raw Amethyst Spirit Quartz slice. This is the now rare to find 'grape hue' original Spirit Quartz as first discovered in South Africa, before the more well-known type. The necklace is intricately knotted in a lace-like pattern with golden brown micro-macrame cord. The knotting is highlighted with Gold Rutile Quartz, Tourmaline and small Amethyst crystals.
The necklace length is adjustable from as short as you wish down to just above the solar plexus level. The Amethyst Spirit Quartz is quite large at approx. 7 cm (2.75") tall and approx. 4 cm (1.6") at its widest.
You'll receive this crystal healing necklace in one of my handmade fabric draw-string pouches - great for the safe-keeping of the necklace. Gift-wrapped at no extra charge.
CRYSTAL PROPERTIES
AMETHYST SPIRIT QUARTZ
Aids spiritual growth, activating the lightbody and assisting in the ascension process. Releases fear and brings peace of mind. The Amethyst variety of Spirit Quartz is very cleansing and purifying for one's aura, repairing holes in the etheric body and dispelling negative attachments and imbalances. Great crystal for harmonising all the levels of aura, chakras and meridians.
GOLD RUTILE QUARTZ
A master assistant in self-discovery, a companion in finding one's inner truth, purpose and destiny. Joyful and energising. Thought to offer protection against psychic attacks and help in healing karmic issues. Gold Rutile Quartz is thought to be helpful in manifesting one's dreams into reality.
TOURMALINE
Stone of abundance, protection and healing. Aids understanding oneself and others. Reduces fears and promotes self-confidence. Removes energetic blockages, balancing the male/female energy within the body.
Recently Viewed