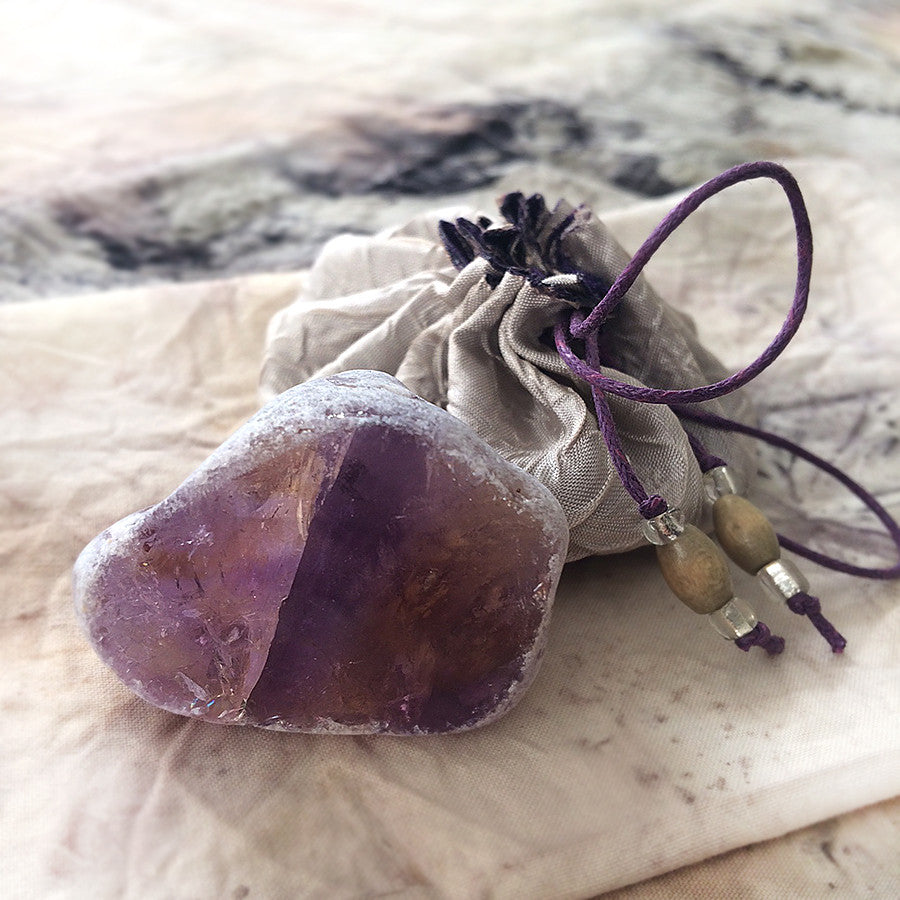 Ametrine 'Seer Stone' ~ in decorative satin drawstring pouch
Ametrine collector's crystal, cut and polished in style called 'seer stone' aka 'dragon egg', pleasant to hold and handle. Peer into the crystal's window to focus for meditation. Great little crystal companion to take along when staying away from home, to place near you or under your pillow, or simply to handle whenever you feel the need to centre yourself.
The size of the Ametrine is approx. 3.5 cm (1.4") in its longest direction, the thickness is 2.5 cm (1").
You'll receive this exact crystal in the pictured decorative pouch (dark purple satin lining), and securely padded & wrapped to protect it on the postal journey.
~
AMETRINE
Infusion of the healing properties of both Amethyst and Citrine, but also emanates its own unique energy. Connects your third chakra and your seventh chakra beautifully, to align your will power with your soul's purpose. Helpful for procrastination sufferers, giving you a boost to joyfully complete your tasks, to be inspired and stay focused. Connects you with the divinity of all. Also said to be an aid in weight loss and in releasing addictions.
Recently Viewed