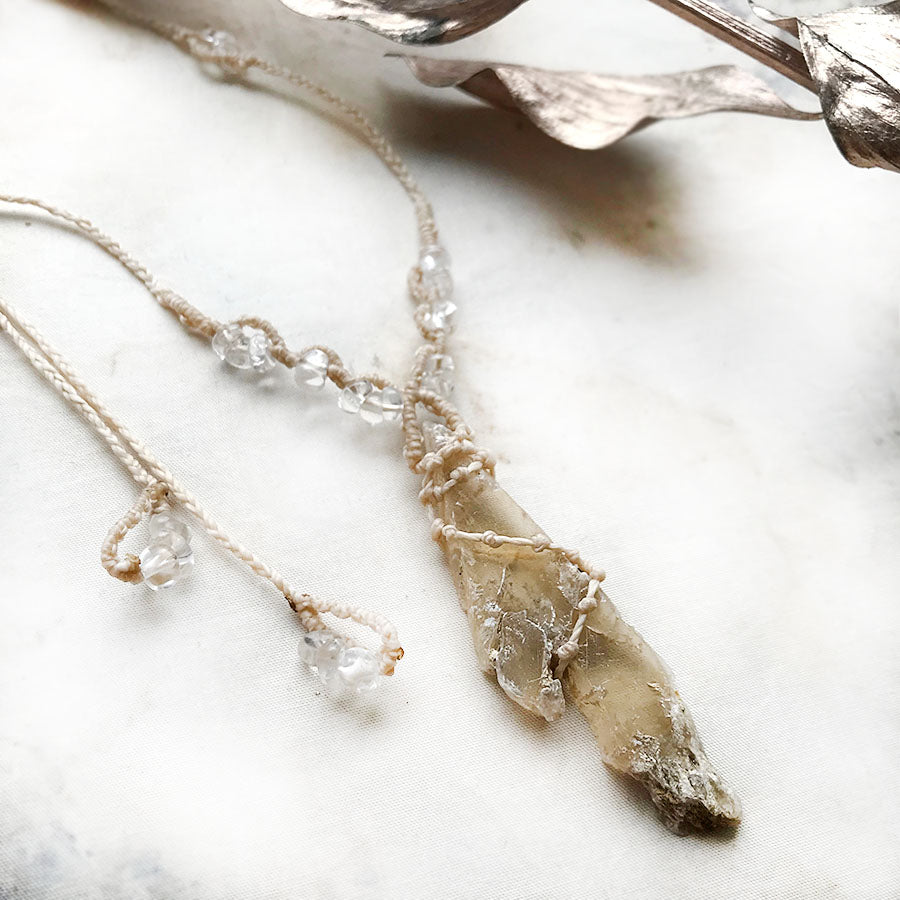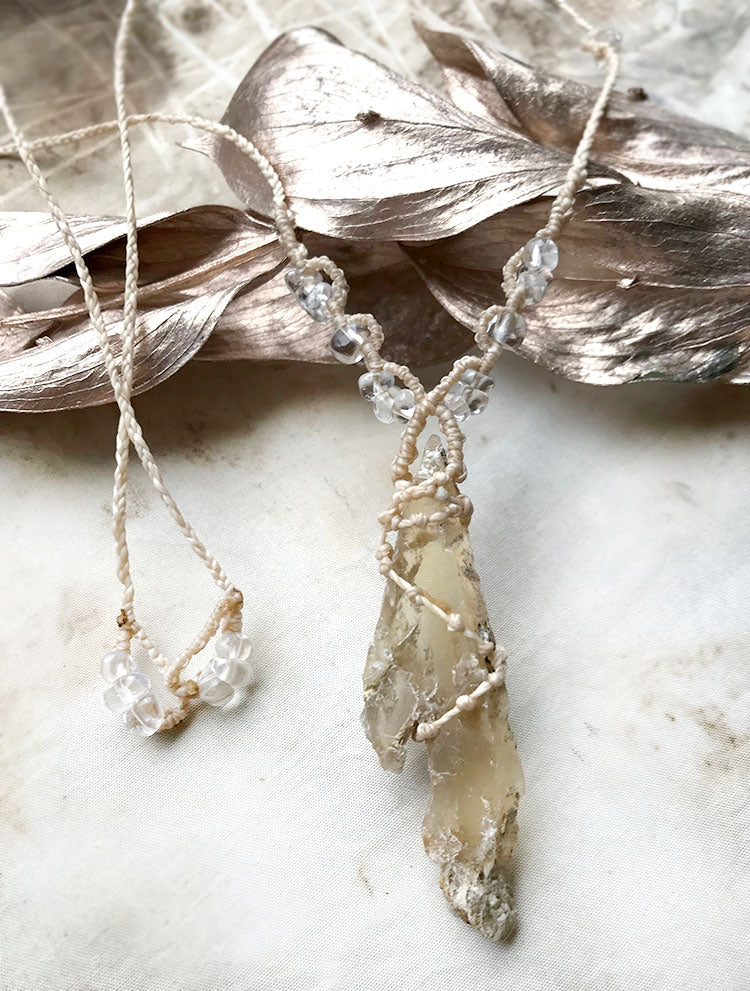 Angel Wing Selenite crystal healing amulet
DESCRIPTION
Crystal healing amulet with a lovely golden hue Selenite, natural and un-drilled. The Selenite attaches to a minimally braided necklace braid of cream tone micro-macrame cord. The highlighting crystals are clear Quartz. Whilst the crystal is quite long, it is very light in weight so would suit someone who prefers a simple, 'feather light' necklace.
The Selenite is approx. 6 cm (2.4") long and 1.5 cm (0.6") wide at its middle.
There are no metals in this necklace so would be particularly suitable for those with metal sensitivities, energy workers and those who simply prefer not to wear metal.
You'll receive this crystal healing necklace in one of my handmade fabric draw-string pouches - great for the safe-keeping of the necklace. Gift-wrapped at no extra charge.
Please note: Avoid getting Selenite wet as it would eventually crumble / dissolve in water.

Read here how to take care of your crystal jewellery.
CRYSTAL PROPERTIES
ANGEL WING SELENITE
This crystal of the golden ray often finds you at the time of a great shift in your energy pattern. Relieves anxiety and opens up inner knowing about your life path ahead. Strengthens psychic communication skills and assists in connecting with your spirit guides and the angelic realm. Activates chakras from third eye, through crown to soul star and higher.
CLEAR QUARTZ
The universal master crystal that has a harmonising effect on all levels of being. Programmable by intention, so can be used for versatile purposes. Quartz can clear, enhance, amplify, transmute, balance, focus and transmit energy. Raises one's energetic vibration. Brings clarity and filters out distractions. A deep soul cleanser, attuning its keeper to their higher self. Each Quartz crystal is unique with its own character and teachings it offers, all are known as "Stones of Power" and "Master Healers".
Recently Viewed