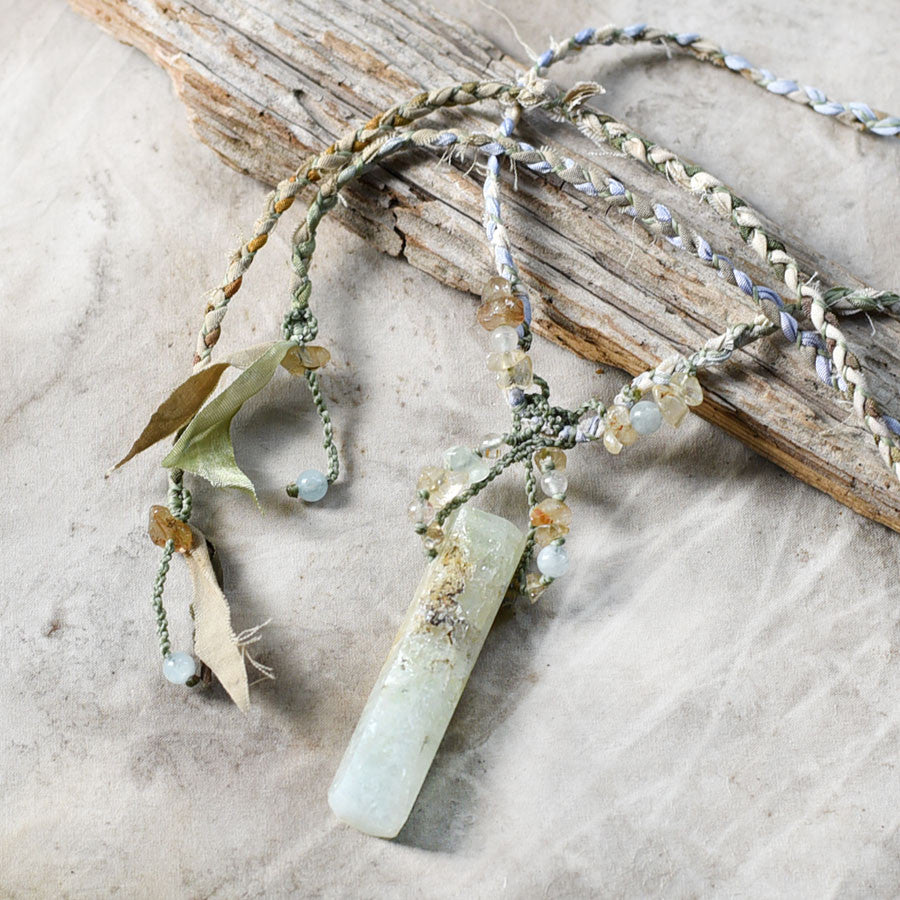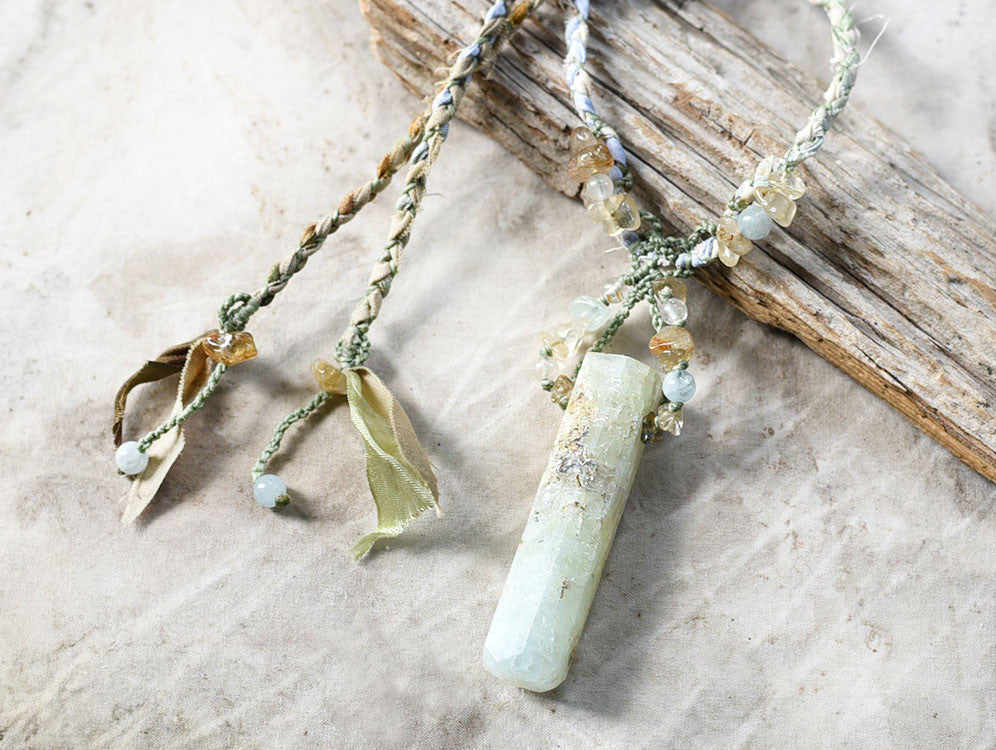 Aquamarine stone talisman with Gold Rutile Quartz in silk & cotton braid
DESCRIPTION
Stone talisman with a beautiful pillar of subtle greenish shade Aquamarine, attaching to a necklace braid of botanically eco-dyed cotton, smokey blue silk with hint of yellow and green, combined with pale green micro-macrame cord. The necklace braid is highlighted with Gold Rutile Quartz. The braid ends are decorated with the same, including small Aquamarine crystals in pale blue tone. The long braid ends are left open so you can tie the amulet to hang at any desired level. This would be particularly beautiful tied close to the Throat Chakra.
The Aquamarine is just over 5.5 cm (2.2") tall and approx. 1 cm (0.4") wide.
You'll receive this crystal healing necklace in one of my handmade fabric draw-string pouches - great for the safe-keeping of the necklace. Gift-wrapped at no extra charge.
CRYSTAL PROPERTIES
AQUAMARINE
Connected with the throat chakra, easing verbal self-expression. Helps you communicate your own truth and find your voice. Helps in looking at emotional situations from other perspectives, assists in opening up intuition and to calmly be in the flow of life. Aquamarine also aids in reaching deep meditative states. Resonates with the energy of the ocean. Stone of courage and protection.
GOLD RUTILE QUARTZ
A master assistant in self-discovery, a companion in finding one's inner truth, purpose and destiny. Joyful and energising. Thought to offer protection against psychic attacks and help in healing karmic issues. Gold Rutile Quartz is thought to be helpful in manifesting one's dreams into reality.
Recently Viewed