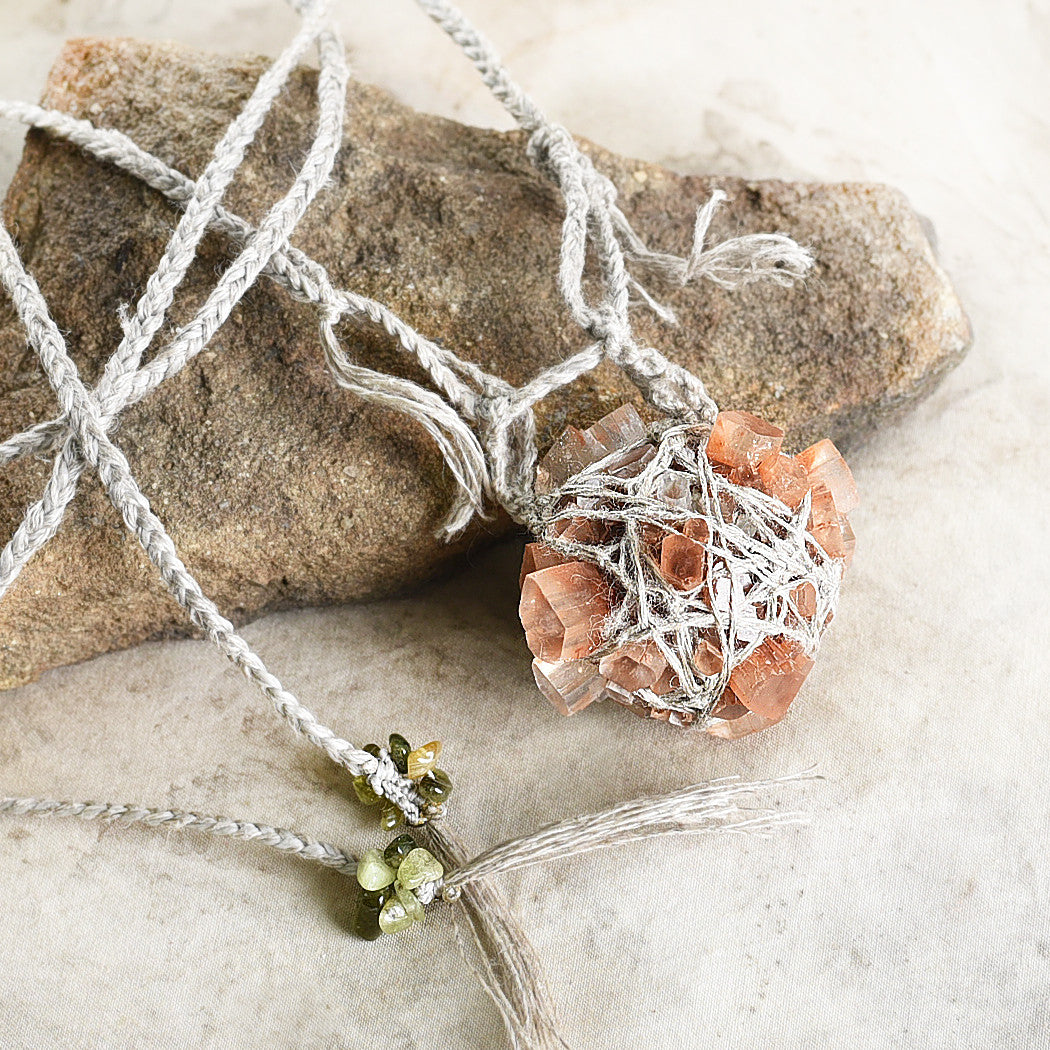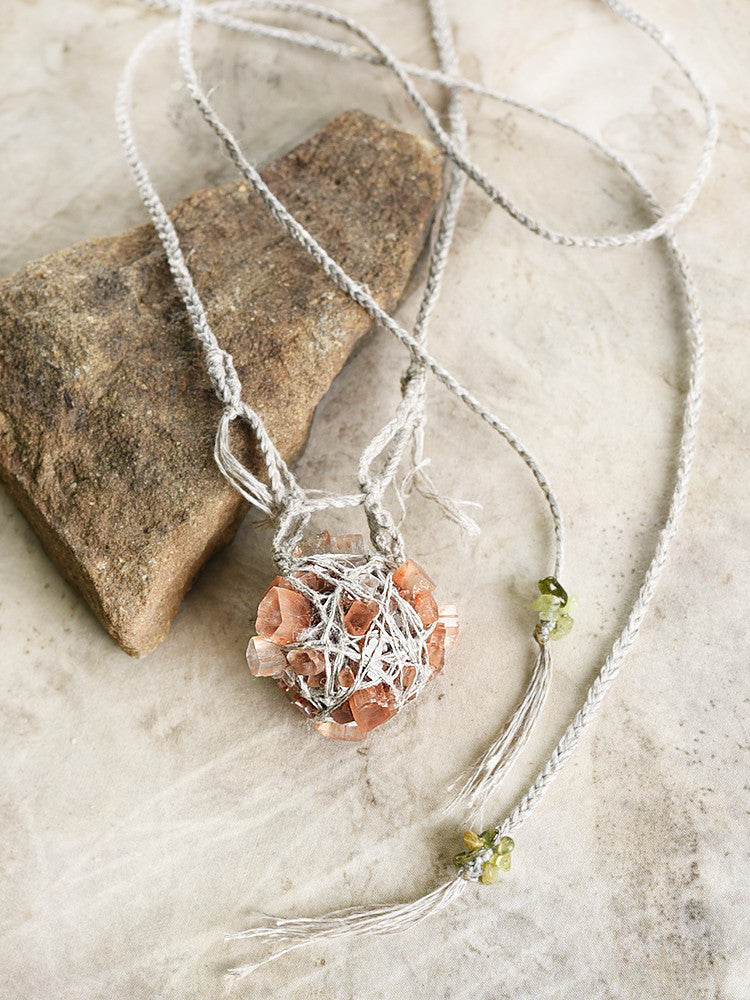 Aragonite crystal amulet with Verdelite in organic linen braid
DESCRIPTION
Crystal healing amulet with natural, un-drilled Aragonite, also called Aragonite Sputnik cluster. Beautiful earthy orange tone and such a lovely shape.
The Aragonite attaches to a necklace braid of unbleached linen and grey micro-macrame cord, creating a very natural, earthy look. The long braid ends are decorated with Verdelite (green Tourmaline), and are left open so you can tie the amulet to hang at any desired level.
The Aragonite is a natural sphere shape, although not evenly so - approx. 3.5 cm (1.4") tall and 4 cm (1.6") wide and thick. The linen braids are long at 60 cm (23.5") so the Aragonite can also be worn very low down, and would work beautifully combining with another crystal amulet or few.
You'll receive this crystal healing necklace in one of my handmade fabric draw-string pouches - great for the safe-keeping of the necklace. Gift-wrapped at no extra charge.
CRYSTAL PROPERTIES
ARAGONITE
A centering crystal that balances the energies of the emotional body, and works mainly with the root and earth chakra - but also aligning all of the chakras. It brings serenity amidst volatile situations and patience in challenging circumstances. Aragonite helps its keeper to find and act from their true centre.
VERDELITE (aka green Tourmaline)
Connects to the energy of compassion, opening up pathways to self-healing and letting go of old heart wounds. Helpful in implementing new projects with the aim of bringing your true desires to fruition. Balancing and rejuvenating, attracting luck and prosperity.
Recently Viewed