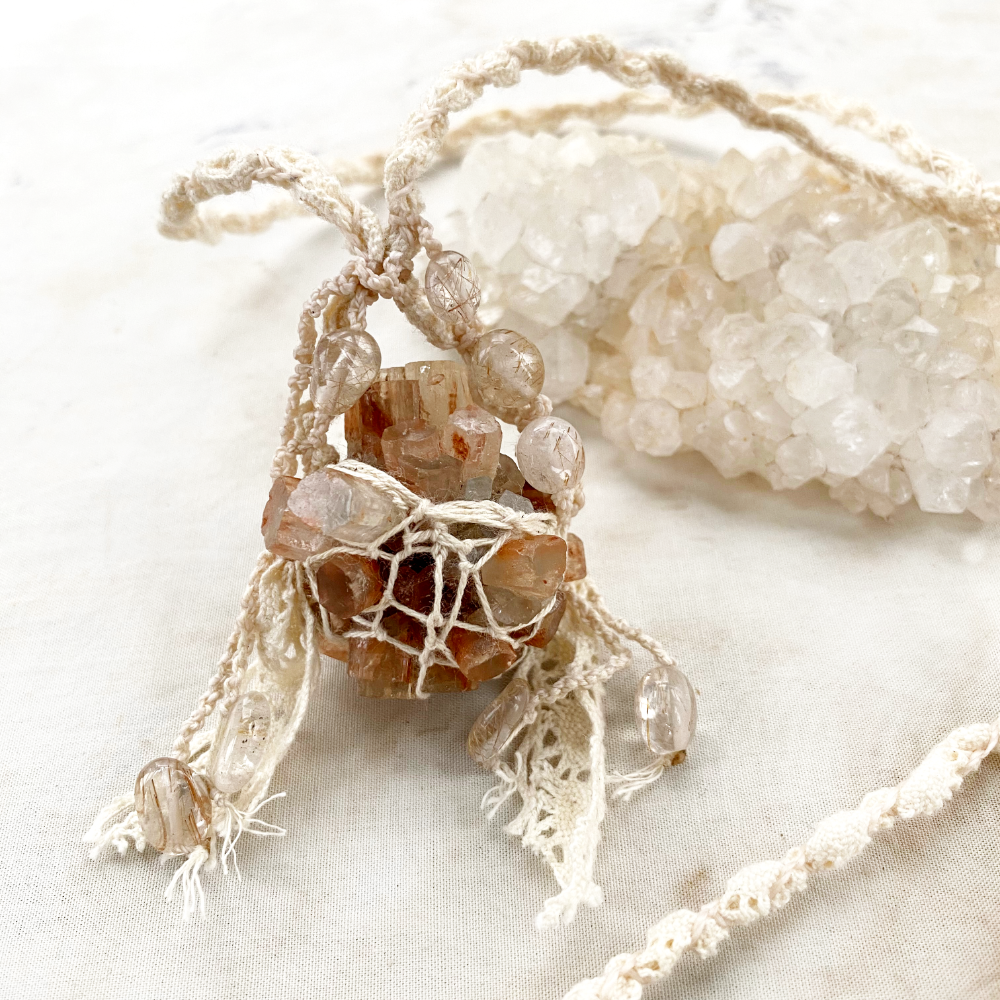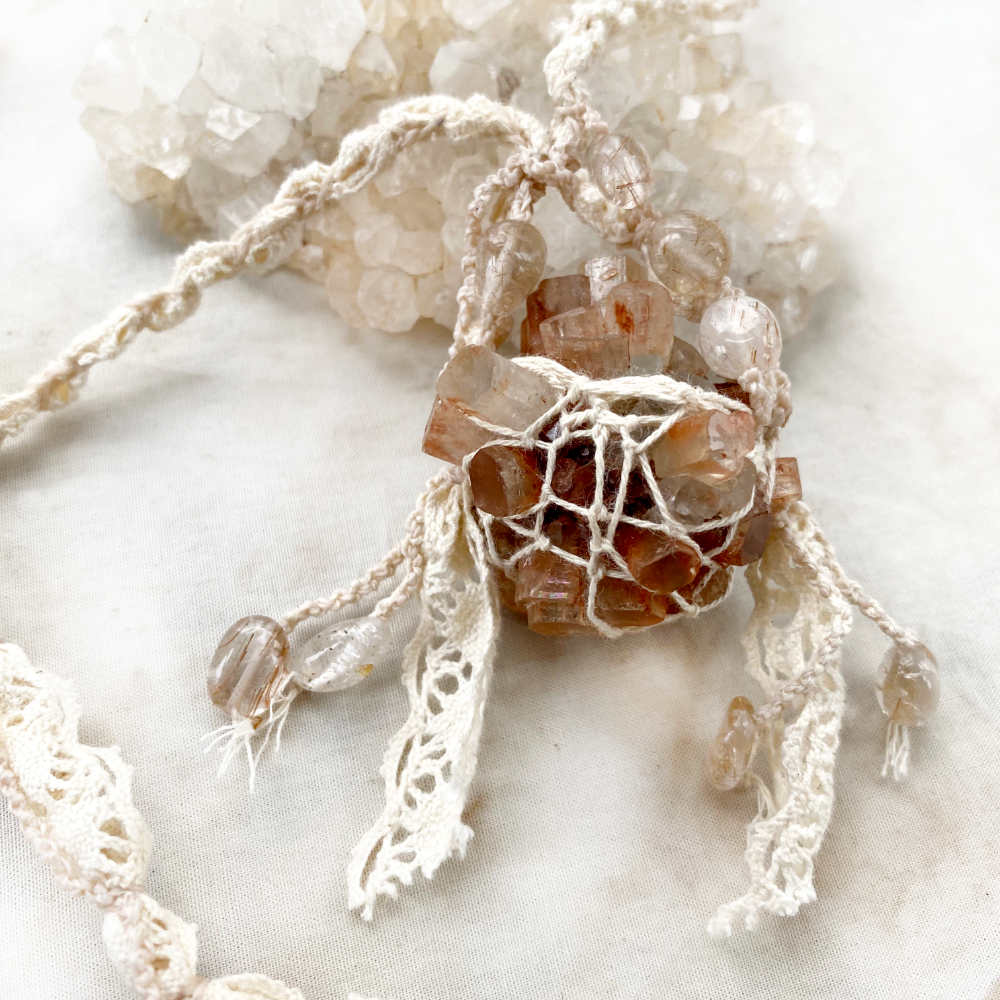 Aragonite crystal healing amulet
DESCRIPTION
Healing stone talisman with natural, un-drilled Aragonite, also called Aragonite Sputnik cluster. Beautiful earthy orange tone and such an unusual shape.
The Aragonite is wrapped and knotted in natural white cotton cord, attaching to a necklace braid of natural white cotton lace ribbon and cream tone micro-macrame cord. Highlights of Copper Rutile Quartz crystals asymmetrically adorn the base of the necklace braid as well as dangling on both slides of the Aragonite cluster. 
The necklace braid is of set length with all-around measurement of 72 cm (28") The Aragonite is a natural sphere shape, although not evenly so - approx. 3.5 cm (1.4") tall and 3 cm (1.2") in width and depth.
You'll receive this crystal healing necklace in one of Spirit Carrier's handmade fabric draw-string pouches - great for the safe-keeping of the necklace. Gift-wrapped at no extra charge. 

Read here how to take care of your crystal jewellery.
CRYSTAL PROPERTIES
ARAGONITE
A centering crystal that balances the energies of the emotional body, and works mainly with the root and earth chakra - but also aligning all of the chakras. It brings serenity amidst volatile situations and patience in challenging circumstances. Aragonite helps its keeper to find and act from their true centre.
COPPER RUTILE QUARTZ
Ignites inspiration and activates creativity. Amplifies intentions and abilities, thus perfect for manifesting desired outcomes. Fosters self-reliance, opens up new directions and supports aspirations dear to your heart. Energising, vitalising and highly purifying. Reminds you of the power of the Sun. Attracts the help you need on your life path.
Recently Viewed