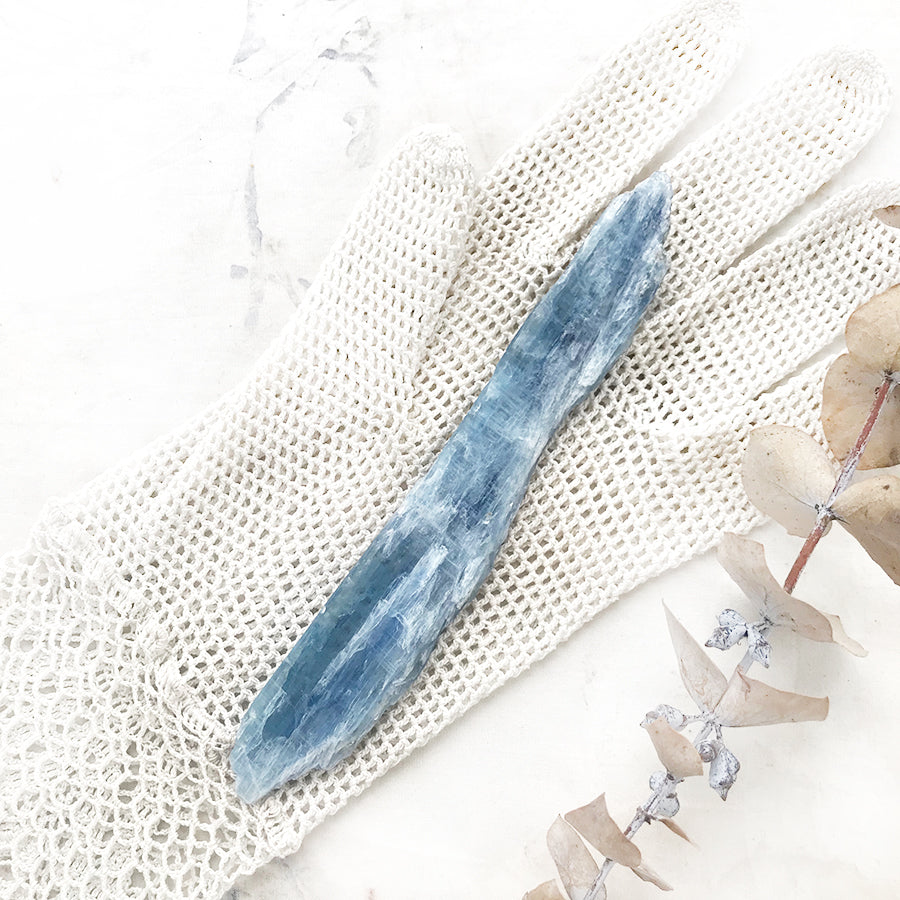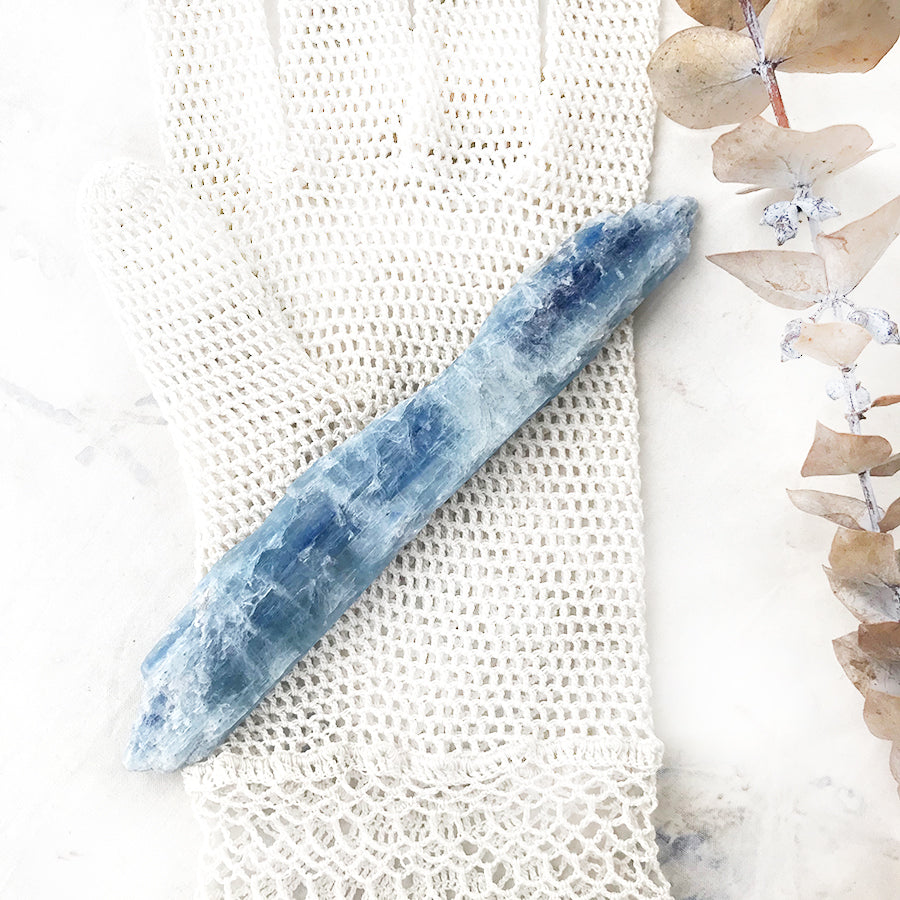 Blue Kyanite
Long, thin blue Kyanite 'blade', particularly useful for crystal healing practitioners due to the shape as can be used for 'combing' the aura.
This blue Kyanite is just over 14 cm (5.5") long and at its widest just over 2 cm (1.8").
You'll receive this crystal treasure securely padded and wrapped to protect it on the postal journey. Gift-wrapped at no extra charge.
~
BLUE KYANITE
'Stone of connection' that opens up energetic pathways where none existed. Enhances telepathic and psychic abilities, aligning chakras and subtle bodies. Calming and soothing, aids meditative work. Beneficial in negotiations, creating harmony between people through enhanced communication. Empowers you to stay true to your path. Helps in hearing one's intuitive guidance.
Recently Viewed