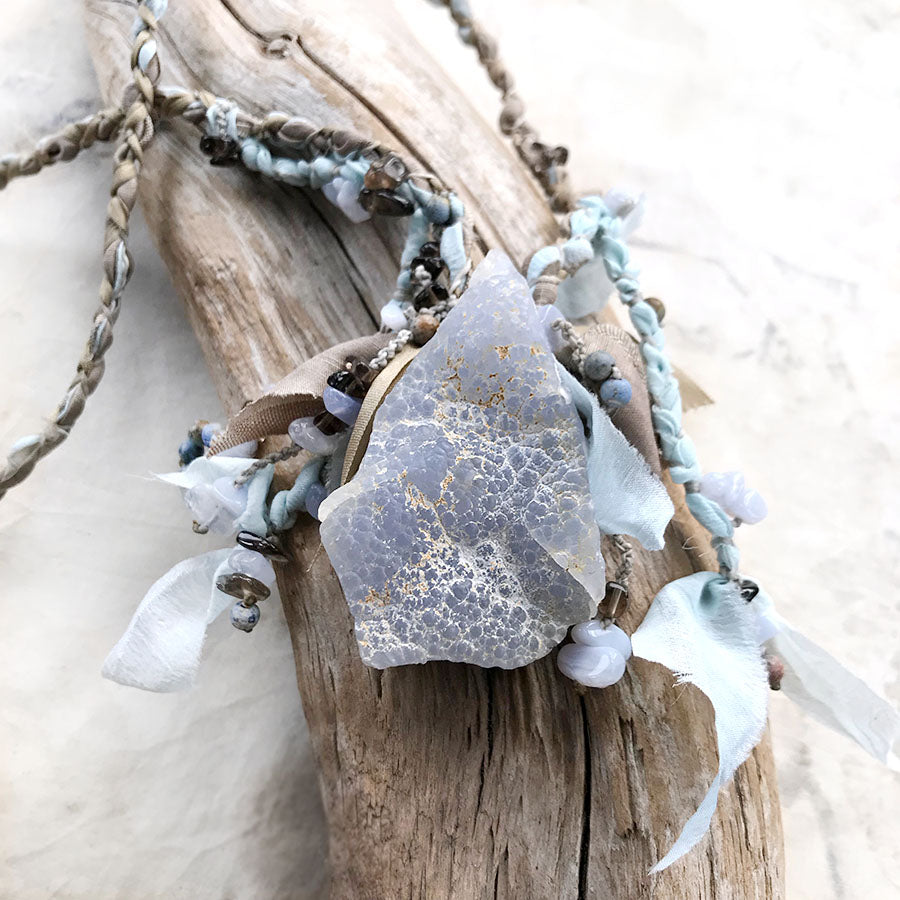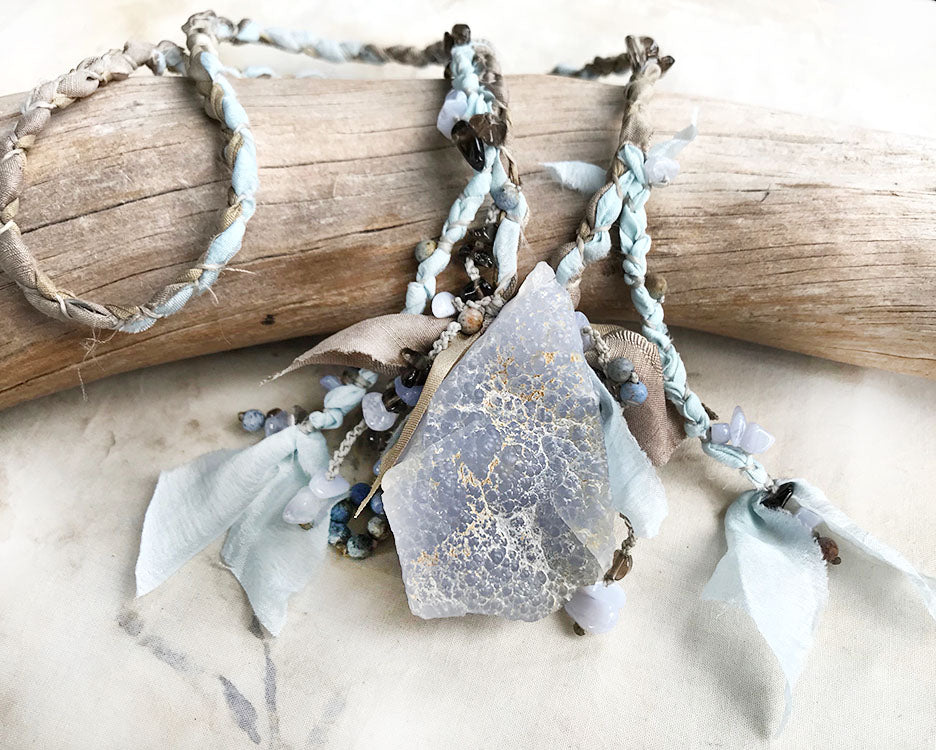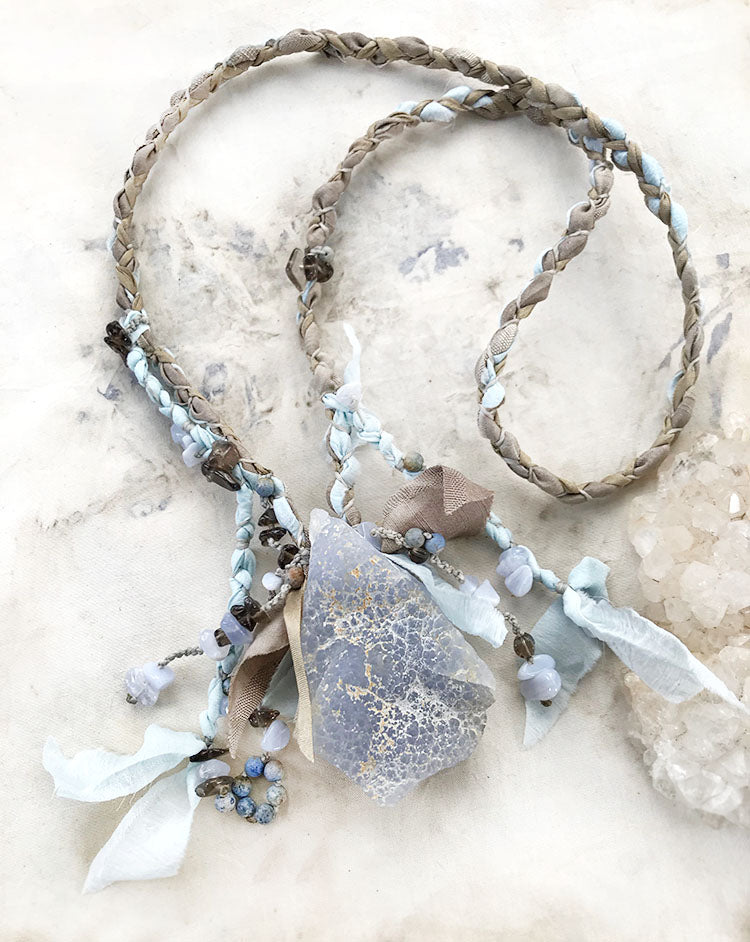 Blue Lace Agate crystal healing talisman
DESCRIPTION
This lovely raw slice of Blue Lace Agate is quite large and weighty. I've contrasted it with a cascade of flowing soft silk, an eclectic necklace braid of the palest blue and light beige silk chiffons in a combination of light grey micro-macrame cord. The highlighting crystals are Dumortierite, Smokey Quartz and further small Blue Lace Agates. The overall tone of this unique talisman is naturally dreamy and is quite an eye-catcher, emanating a sense of serenity all around. 
The necklace braid is set length, although shorter than Spirit Carrier silk braids usually - this one allows the stone to settle over your heart area with and all-around length of approx. 63 cm (25") all around. 

The size of the Blue Lace Agate is approx. 6 cm (2.4") tall, 4 cm (1.6") at its widest and it is 2 cm (0.8") thick.
You'll receive this crystal healing necklace in one of my handmade fabric draw-string pouches - great for the safe-keeping of the necklace. Gift-wrapped at no extra charge.


Read here how to take care of your crystal jewellery.
CRYSTAL PROPERTIES
BLUE LACE AGATE
A gentle, calming stone that's associated with the Throat Chakra, with speaking, communicating and discussions. Especially good for communicating the flow of wisdom you receive from your higher self. Also resonates with the Heart Chakra, assisting in "speaking from the heart". Helps in amplifying the energy of positive affirmations and is an aid for the healing of the inner child.
DUMORTIERITE
Stone of support and inner harmony. Offers soothing vibrations that encourage patience with the natural order of the Universe. Aids one's mental capabilities in overcoming tough situations. Regulates the third eye chakra. Acts as a protective shield against fear. Stabilising for relationships, also said to attract a soulmate.
SMOKEY QUARTZ
A grounding and calming stone that elevates moods and dissipates negative emotions. "A Stone of Serenity", it is comforting and protective for one's aura. Smokey Quartz is thought to assist in creative endeavours and also in setting personal boundaries. Offers protection against electromagnetic rays. A good healing stone for improving general feeling of well-being. Relieves anxiety and worry, wards off confusion. Shielding crystal to create a calm, safe environment.
Recently Viewed