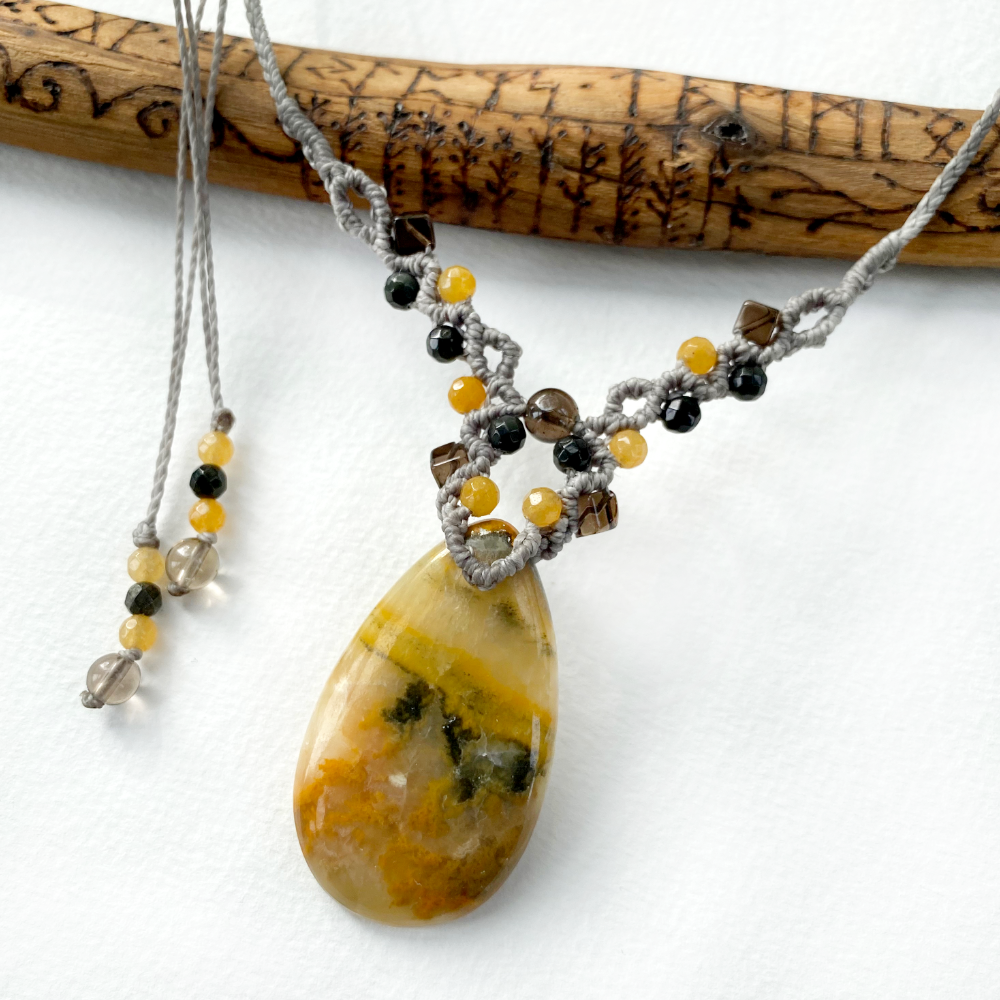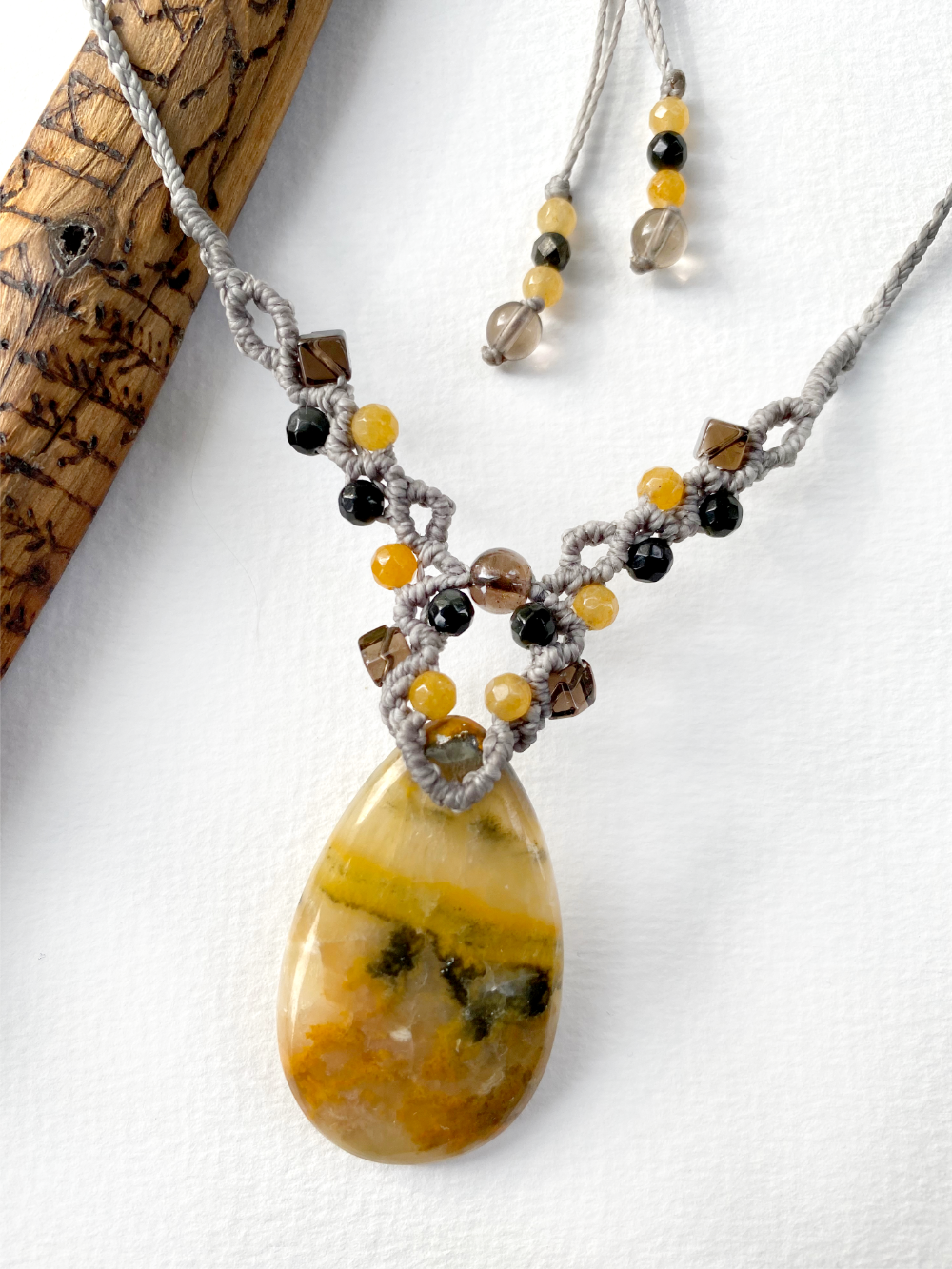 Bumblebee Jasper crystal healing amulet
DESCRIPTION
Crystal healing amulet with smooth, drop-shaped Bumblebee Jasper cabochon. This is a beautiful specimen of this stone, showing its natural patterning all across the surface. The necklace is knotted with light grey micro-macrame cord, strong and durable yet soft and comfortable to wear. The knotwork is highlighted with small yellow Calcite, Smokey Quartz and Golden Sheen Obsidian crystals. 
The length of the necklace is adjustable from very short down to heart level. The Bumblebee Jasper is just over 4.5 cm (1.8") tall and approx. 2.5 cm (1") wide at its middle.
You'll receive this crystal healing necklace in one of Spirit Carrier's fabric draw-string pouches, great for the safe-keeping of the necklace. Gift-wrapped at no extra charge.

Read here how to take care of your crystal jewellery.
CRYSTAL PROPERTIES
BUMBLEBEE JASPER
Stone of opportunities, propelling you towards courageous transformation to discover more of what makes you buzz in life, your deepest passion and the inspirational ways of living it. Excellent stone for manifestation. Full of positivity and vitality. Powerful solar plexus healer, activating will to take action, focus and follow your dreams.
YELLOW CALCITE
Associated with self-confidence, inner strength and hope. Effective in helping to clear away old outworn energy patterns and increasing personal motivation and drive. Helps in releasing self-doubt. Assists in learning new things quickly, improving memory.
SMOKEY QUARTZ
A grounding and calming stone that elevates moods and dissipates negative emotions. "A Stone of Serenity", it is comforting and protective for one's aura. Smokey Quartz is thought to assist in creative endeavours and also in setting personal boundaries. Offers protection against electromagnetic rays. A good healing stone for improving general feeling of well-being. Relieves anxiety and worry, wards off confusion. Shielding crystal to create a calm, safe environment.
GOLDEN SHEEN OBSIDIAN
Protective stone that helps one achieve harmony and solve problems relating to past, present and future. Helps in settling inner emotional conflicts and keeps one from entering into outer conflicts so one is free to follow one's spiritual path. Shielding stone that encourages one to stay positive. Transmuting stone to keep negativity at bay. Said to open a window to one's soul and brings out any hidden talents one may have.
Recently Viewed