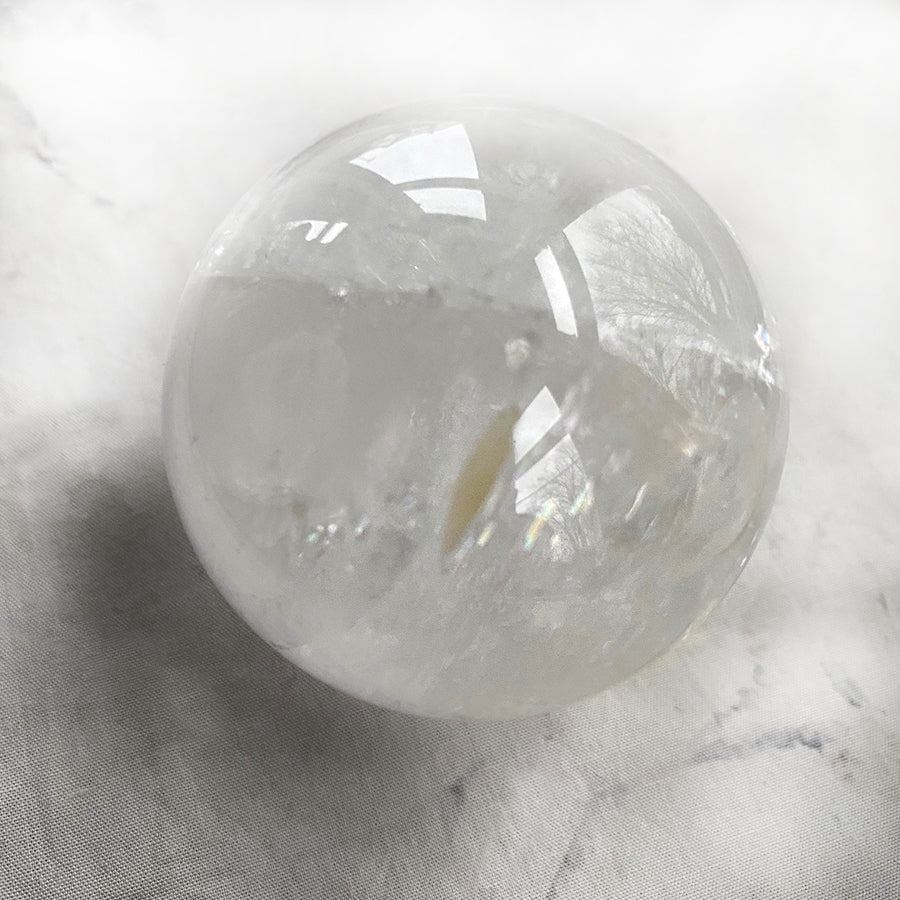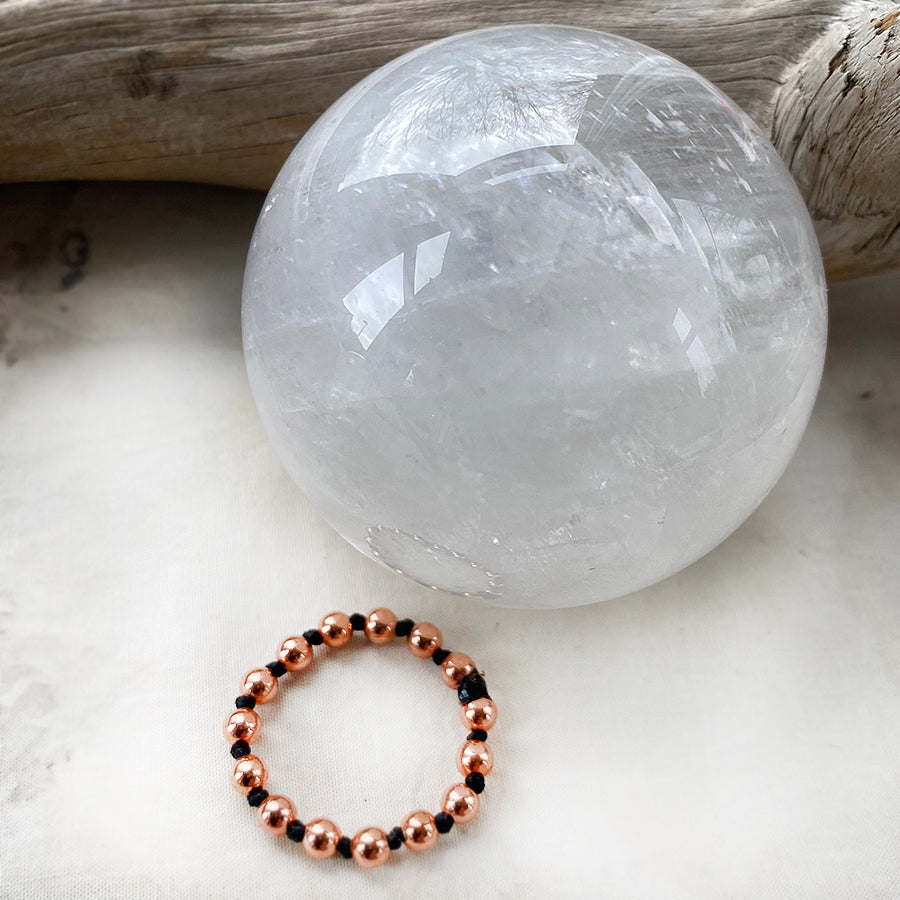 Calcite sphere
Polished sphere of clear Calcite, with breathtakingly intricate crystalline landscape within. The photographs cannot quite catch the beauty of this one. When you rotate the sphere and it catches the light just right, you can find a glimpse of a rainbow in side it too. This sphere also shows an unknown, slightly yellowy mineral inclusion as part of its polished surface.
The diameter is approx. 5.5 cm (2.2") so the sphere is just perfect to hold on the palm of your hand. Meditate, contemplate, marvel... from a sphere the energy radiates all around, so this would also make a great addition to a healing space, whether at home or at work. The sphere weighs just over 260 g (9 oz).
Comes with a circular base made of pure copper beads, so you can stand the sphere in place. Copper further amplifies the crystal energies. Gift-wrapped at no extra charge.
~
CLEAR CALCITE
Calming and peaceful, amplifies and increases energy in general. Aligns chakras and dissolves blockages. Protects and purifies. Helps in remaining detached from chaos and in dealing with challenges. Increases one's sense of self-worth. Supportive for emotional balance and stress relief. Aids manifestation. Rainbows withinCalcite bring the energy of lovely new beginnings.
Recently Viewed