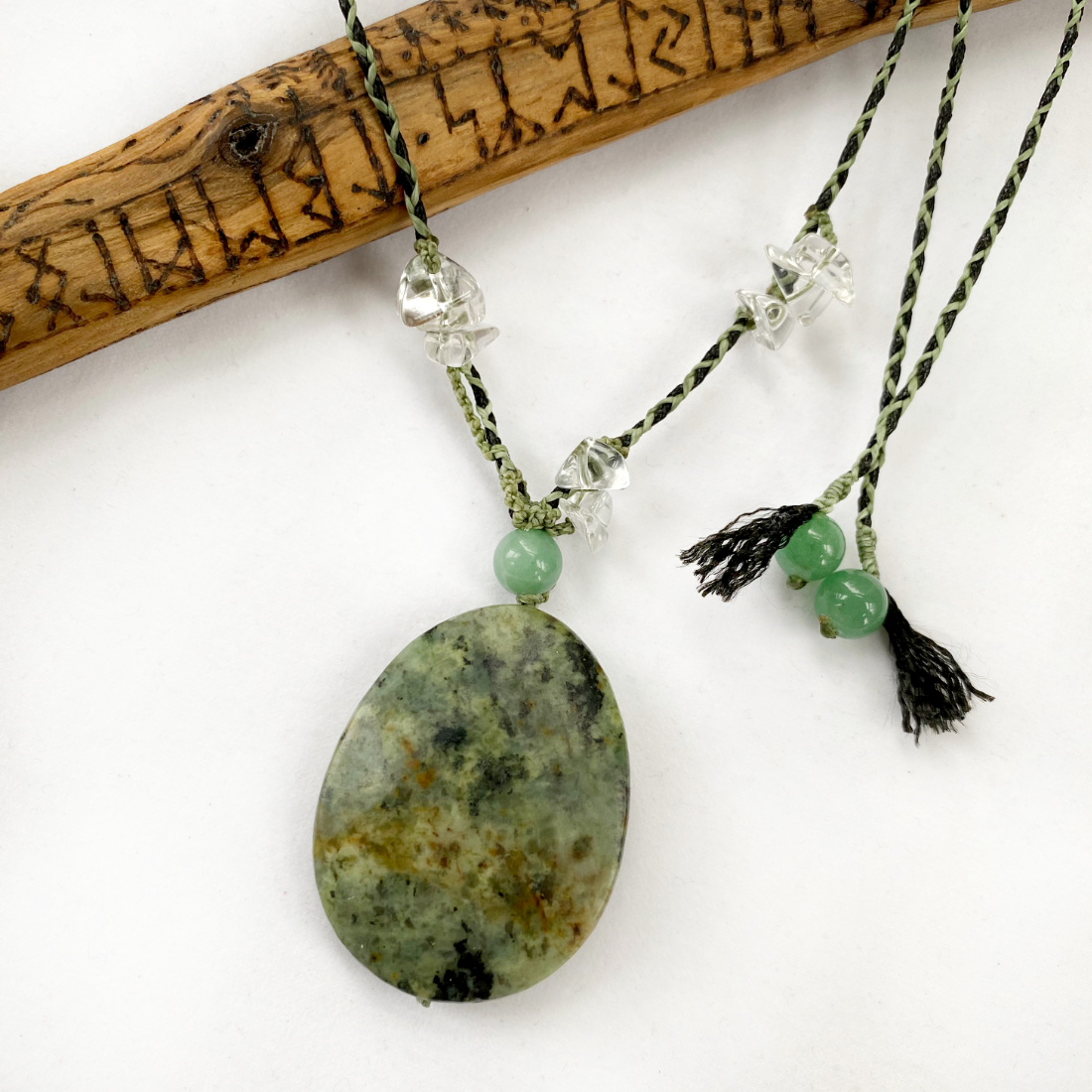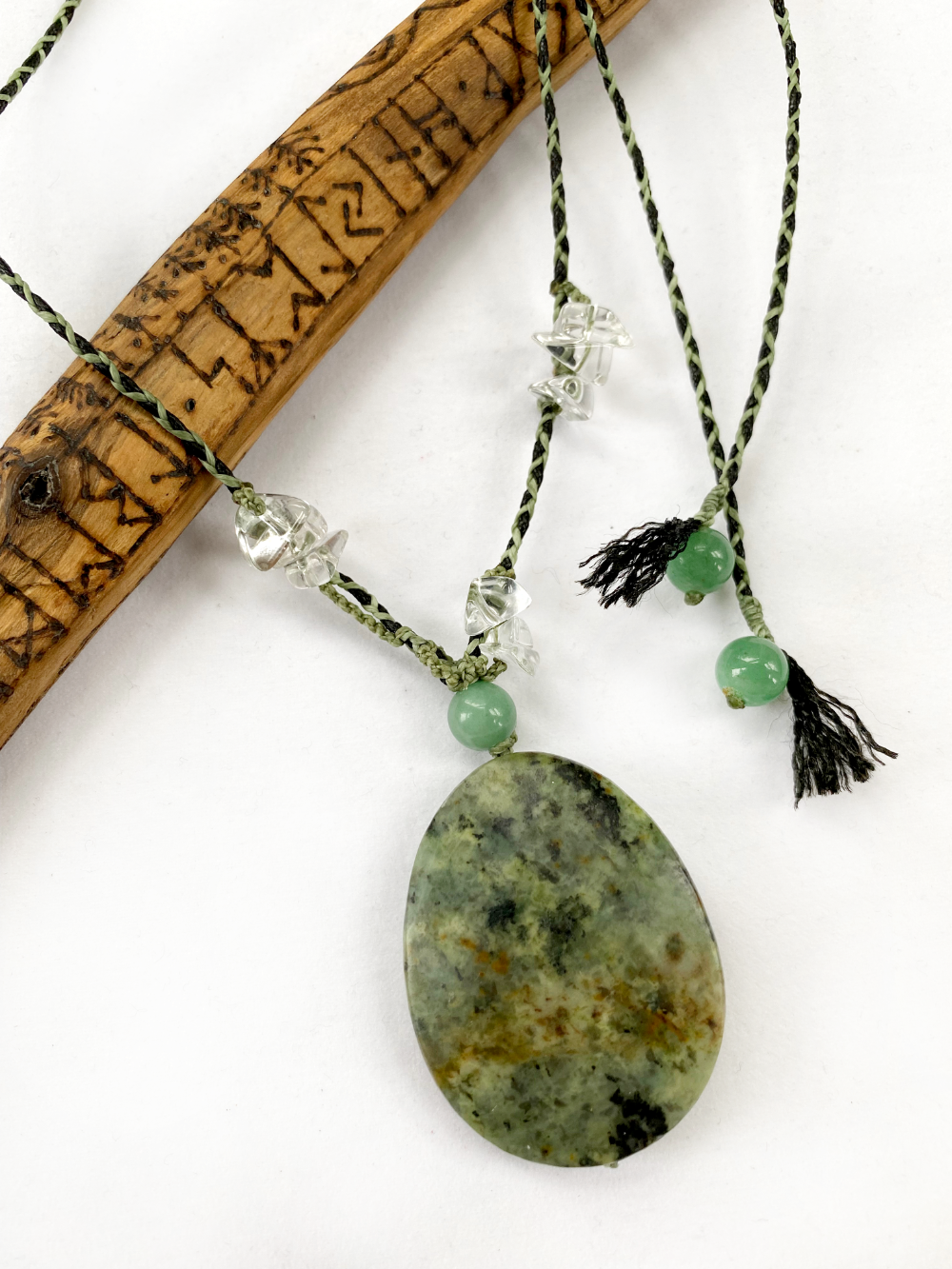 'Calm' ~ African Turquoise Jasper crystal healing amulet
DESCRIPTION
Crystal amulet necklace combining the energies of African Turquoise Jasper, green Aventurine and clear Quartz. The main stone is very lightly faceted and shows the stone's characteristic patterning in green, brown and black. The necklace is braided with black satin cord and light green micro-macrame cord.

The length of the necklace braid is adjustable by pulling the ends through a knotted channel, so the pendant can be worn at any desired level. The African Turquoise Jasper is approx. 5 cm (2") tall and 3.5 cm (1.4") at its widest.

There are no metals in this necklace so would be particularly suitable for those with metal sensitivities / metal allergy, energy workers and those who simply prefer not to wear metal jewellery.

You'll receive this crystal healing necklace in one of Spirit Carrier's handmade fabric draw-string pouches - great for the safe-keeping of the necklace. Gift-wrapped at no extra charge.

Read here how to take care of your crystal jewellery.
CRYSTAL PROPERTIES
AFRICAN TURQUOISE JASPER
Calming and soothing stone that creates a feeling of tranquility and comfort. Encourages personal growth, opening the mind to new ideas and possibilities. Also known as an abundance stone.
GREEN AVENTURINE (also referred to as Adventurine)
Known as 'Stone of Opportunity', considered to be the luckiest of all crystals, especially in manifesting prosperity. The energy of this stone is thought to boost one's chances in every situation. Releases old habits, disadvantageous patterns and disappointments, increasing one's optimism and confidence. Enhances motivation, perseverance and creativity. Helps in embracing change, even with a sense of humour. Also a comforting and harmonious heart healer.
CLEAR QUARTZ
The universal master crystal that has a harmonising effect on all levels of being. Programmable by intention, so can be used for versatile purposes. Quartz can clear, enhance, amplify, transmute, balance, focus and transmit energy. Raises one's energetic vibration. Brings clarity and filters out distractions. A deep soul cleanser, attuning its keeper to their higher self. Each Quartz crystal is unique with its own character and teachings it offers, all are known as "Stones of Power" and "Master Healers".
Recently Viewed