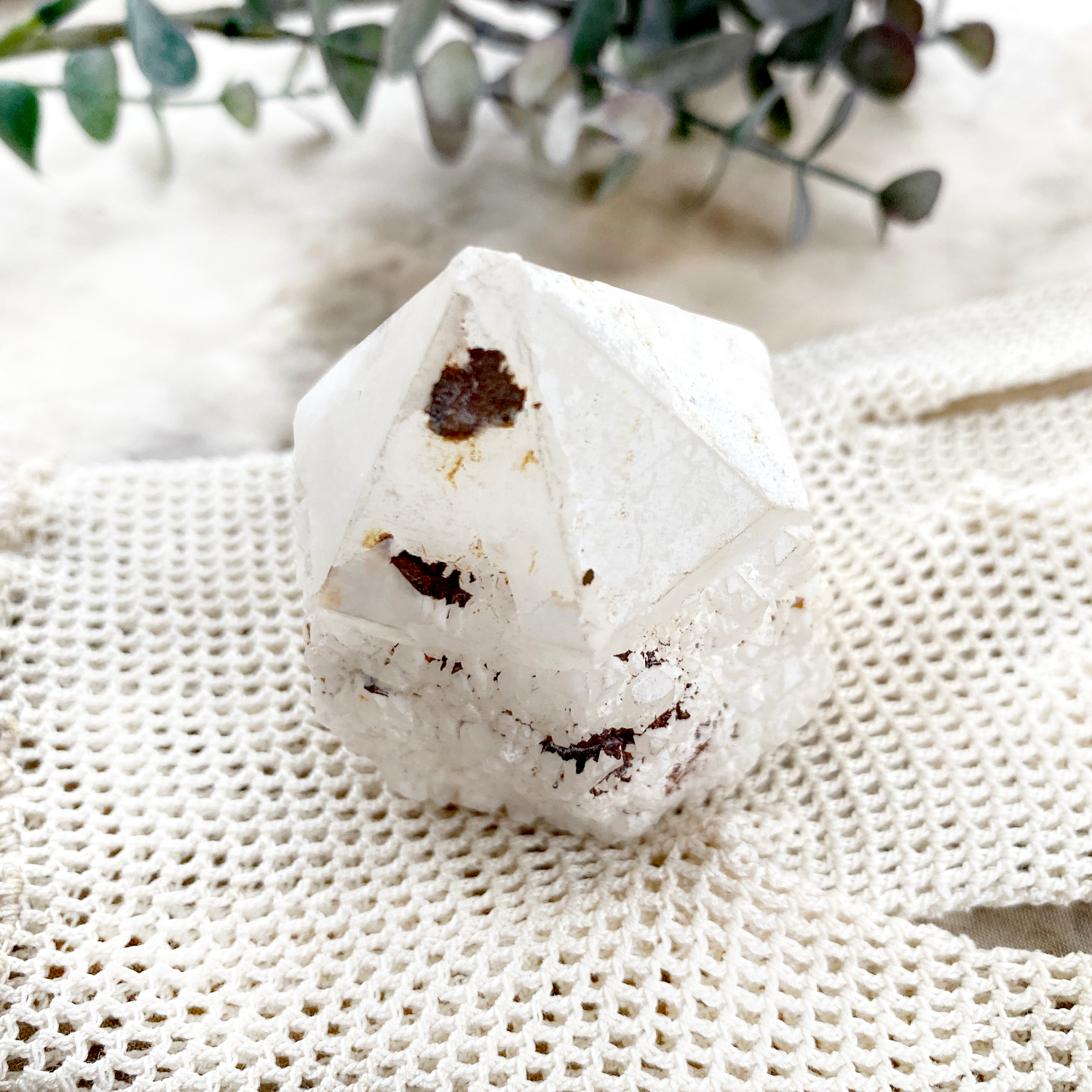 For lovers of raw and natural specimens. Free-standing, full of natural crystal purity - white, snow-like Candle Quartz with a few dots of iron oxide patina on part of its surface. A lovely ancient guardian spirit for your space.

This Candle Quartz point is approx. 5.5 cm (2.2") tall and 4.5 cm (1.8") at its widest.
You'll receive this crystal treasure securely padded and wrapped to protect it on the postal journey. Gift-wrapped at no extra charge.

*Ships from England, UK*
~

CANDLE QUARTZ
Also known as 'Atlantean Lovestar', a great tool for seekers of truth to replace sorrow and depression with hope and comfort. Opens, balances and smooth the heart chakra. Offers access to ancient insights, and can bring a sense of abundance in one's daily life.
Recently Viewed