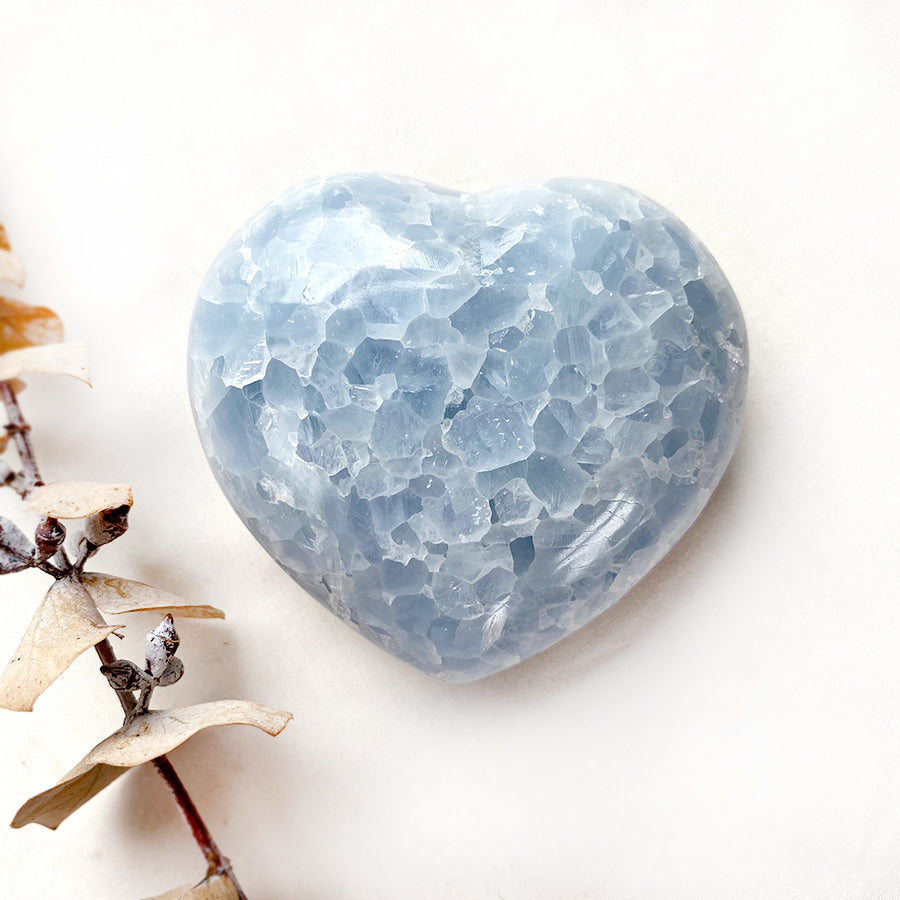 Celestite polished heart
Lovely, smooth polished Celestite heart, in its characteristic natural light blue tone. Angelic energy for your living space. The two photos show both sides of the stone.
The heart is approx. 7 cm (2.8") wide and 6 cm (2.4") tall.
Weighs 187 g (6.6 oz).
You'll receive this crystal treasure securely padded and wrapped to protect it on the postal journey.
Please note that these hearts occasionally include natural crevices which are not imperfections but part of the natural character of the stone.
~
CELESTITE
Stone of the angelic realm, opening up guidance and communication from the angels. Helps to clear out energetic 'noise' so you can focus on what is essential in furthering your soul's path. Purifying for the aura, beneficial for relationships, bringing balance into communication. Excellent stone for those to write or speak in public. Facilitates accessing the source of divine wisdom. Harmonious, yet strongly felt vibe.
Recently Viewed