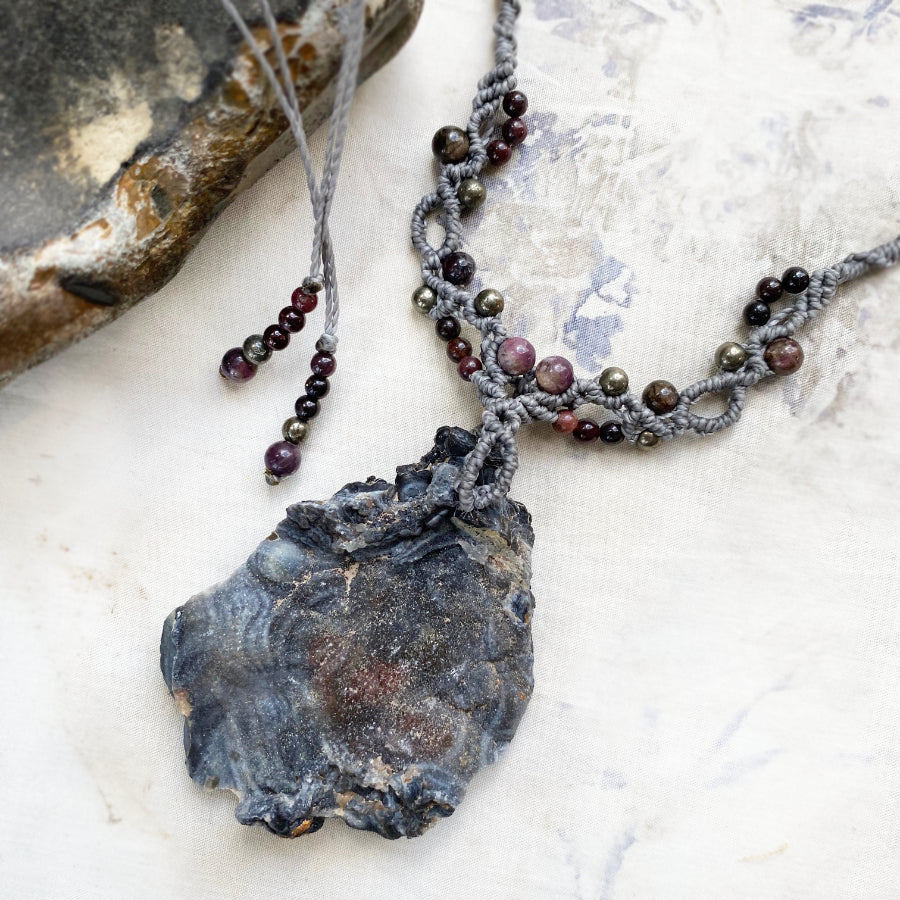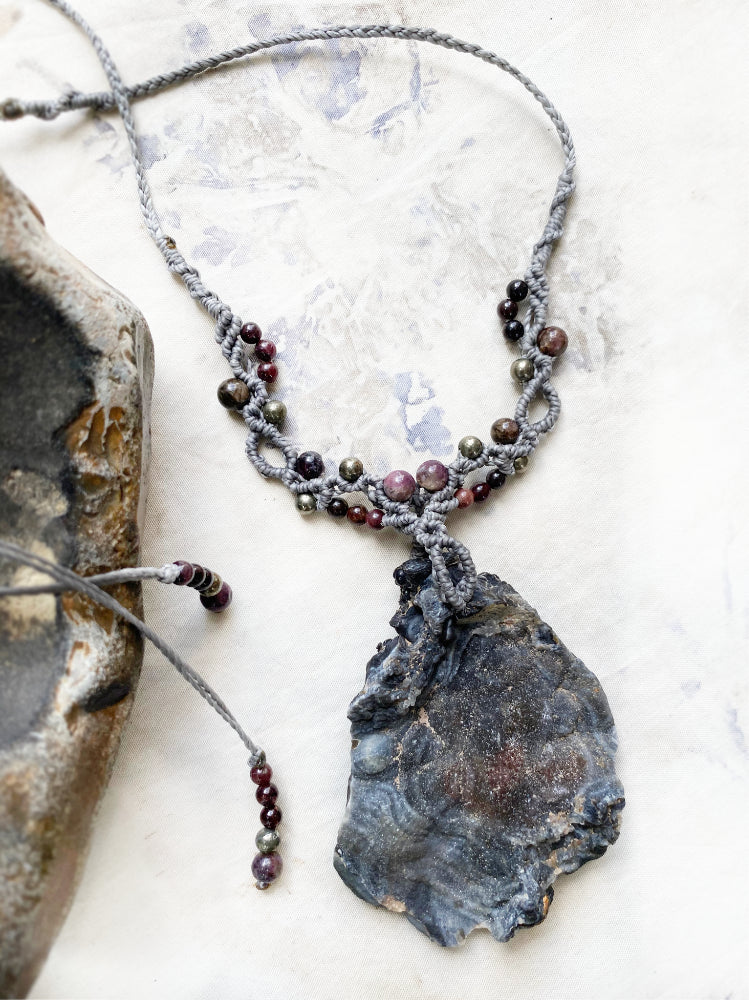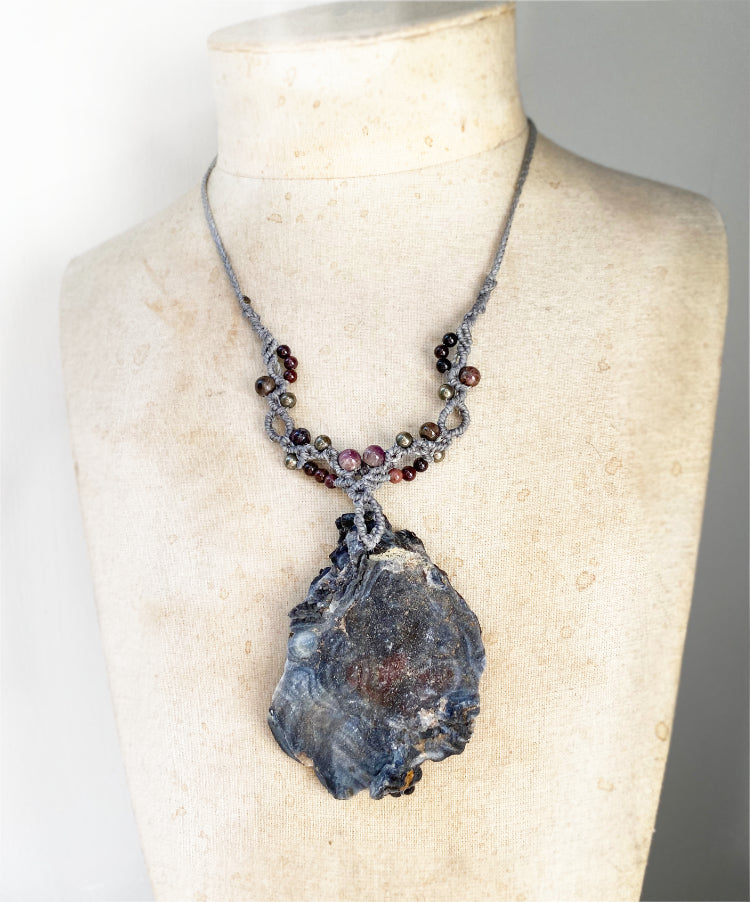 Chalcedony Rose crystal healing amulet
DESCRIPTION
Stunning Chalcedony Rose with much character! This unusual stone shows organic crystalline texture in subtle neutral shades. The main stone is accented with Pyrite, Almandine Garnet and Tourmaline, all of which also adorn the ends of the adjustable necklace cords.  Even though large in size, being quite thin allows it to hang nicely flat when worn. Imagine entering the map-like surface of this stone to explore all its wisdom. 

The necklace is knotted and braided with grey micro-macrame cord and is adjustable from as short as you wish down to solar plexus level. The Chalcedony Rose is just over 6 cm (2.4") tall and 5 cm (2") at its widest. 
You'll receive this crystal healing talisman in one of my handmade fabric draw-string pouches - great for the safe-keeping of the necklace. Gift-wrapped at no extra charge.

Read here how to take care of your crystal jewellery.
CRYSTAL PROPERTIES
CHALCEDONY ROSE
Gentle, nurturing and reassuring. Renews hope and encourages moving forward. Helps to dispel depression, anger and hostility. Builds courage, inner strength and self-confidence, especially in matters of communication, persuasion and learning new skills. Helps in attracting lucky changes when needed, particularly in the field of finances.
TOURMALINE
Stone of abundance, protection and healing. Aids understanding oneself and others. Soothing and supportive. Reduces fears and promotes self-confidence. Removes energetic blockages, balancing the male/female energy within the body.
ALMANDINE GARNET
Stimulates one's life force. Opens the root chakra while drawing earth energy into the body, helping you to feel secure and centred. Awakens the "inner fire" of creativity. Highly protective stone and a great companion to keep you energised. Excellent good fortune and 'success' stone in both social and career ventures, adding positive vibes both in your personal or business life. Stone of purification and cleansing. Symbolises passionate, devoted love.
PYRITE
Taps into your innate abilities, bringing confidence and perseverance to aim for your goals. A shielding stone that helps you see the truth in the motives of others. Increases vitality and enhances your assertive qualities. Helpful in turning melancholy into feeling empowered and more light-hearted. Helps in letting go thoughts of misfortune and worry, thus making it an excellent stone for manifesting abundance. Symbolises the warmth and presence of sun, attracting also abundance of love, friendship and success. Also excellent stone against electromagnetic fog.
Recently Viewed