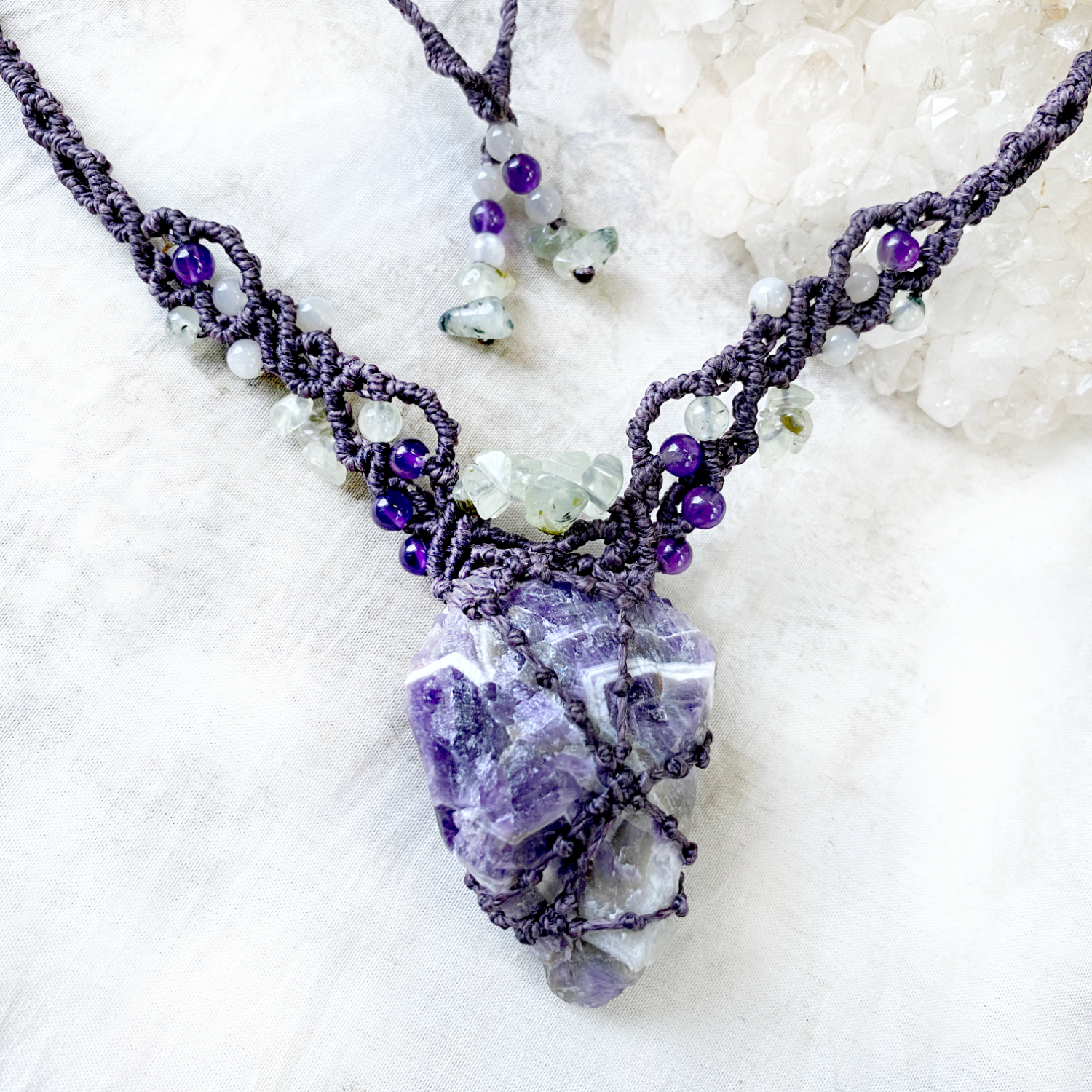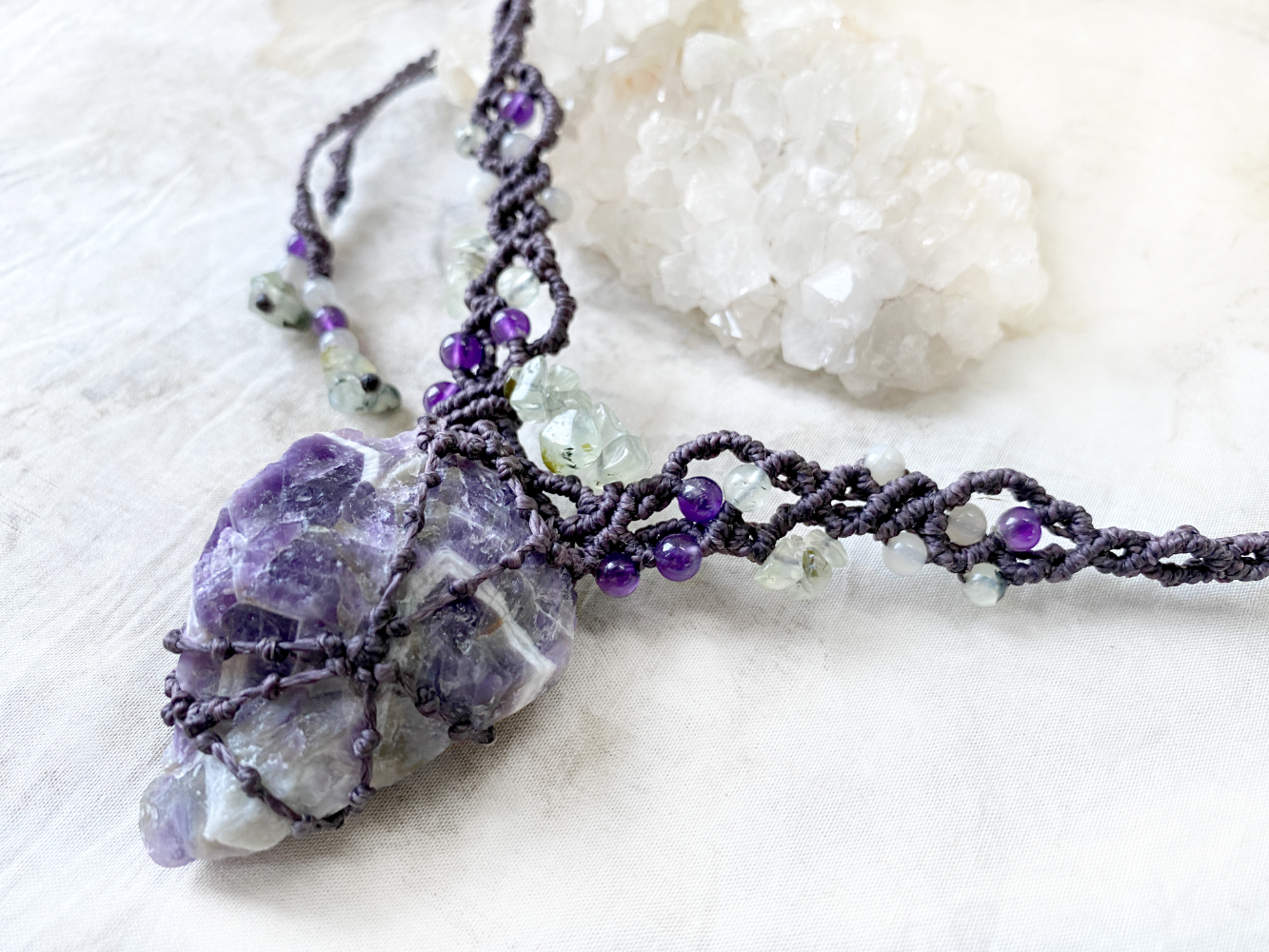 Chevron Amethyst crystal healing amulet
$129.00
Regular price
$155.00
DESCRIPTION
Crystal healing amulet with raw, un-drilled Chevron Amethyst, displaying two white  Quartz veins in the distinctive chevron pattern. The necklace is intricately knotted in a lace-like pattern with dark purple micro-macrame cord. The knotting is highlighted with Prehnite, Moonstone and Amethyst crystals.
The necklace length is adjustable from as short as you wish down to just above solar plexus level. The Chevron Amethyst measures approx. 5 cm (2") tall and approx. 3 cm (1.2") at its widest and  approx. 1.5 cm (0.6") thick.
You'll receive this crystal healing necklace in one of Spirit Carrier's handmade fabric draw-string pouches - great for the safe-keeping of the necklace. Gift-wrapped at no extra charge.

Read here how to take care of your crystal jewellery.
CRYSTAL PROPERTIES
CHEVRON AMETHYST
The veins of Quartz that run within the Amethyst in formation of a chevron amplify the energy of the Amethyst. Chevron Amethyst is said to enhance peace of mind, self-discovery as well as to promote relaxation. A stone of spiritual transformation. Help facilitate changes in one's life and supports one's inner strength.
AMETHYST
Instils inner peace, promotes self-discovery and aids in relaxation. Associated with the crown chakra, known as a "stone of balance" and positive transformation. Thought to increase spiritual awareness and psychic abilities, initiating higher knowing and greater understanding. Helps in assimilating new ideas and manifesting thoughts into action. Symbolises a connection to the Divine. A well-known support stone for those wanting to break old patterns to create a new, harmonious life.

PREHNITE
Protective on all levels, strengthening one's life force. Fosters a sense of trust in the Universe and helps you protect your boundaries so it's easier to say "no" when needed. Stimulates inner knowing of oneself and guides in fulfilling one's potential. Helps to let go of unpleasant memories. Enhances spiritual "knowing". Revitalising and said to bring inner peace. Also said to be "a healer's healer".
MOONSTONE
Useful for feeling balanced or when changing aspects in one's life. Symbolises 'new beginnings'. Brings calmness through awareness. Provides the energy to sustain you through stages of growth. A highly intuitive stone allowing self expression and creativity to flow. Provides protection while travelling. A bringer of good fortune. Stone of feminine wisdom, inner growth and strength. Calming and soothing stone, enhancing intuition and inspiration. White moonstone is stimulating for psychic perception, vision and dream work.
Recently Viewed