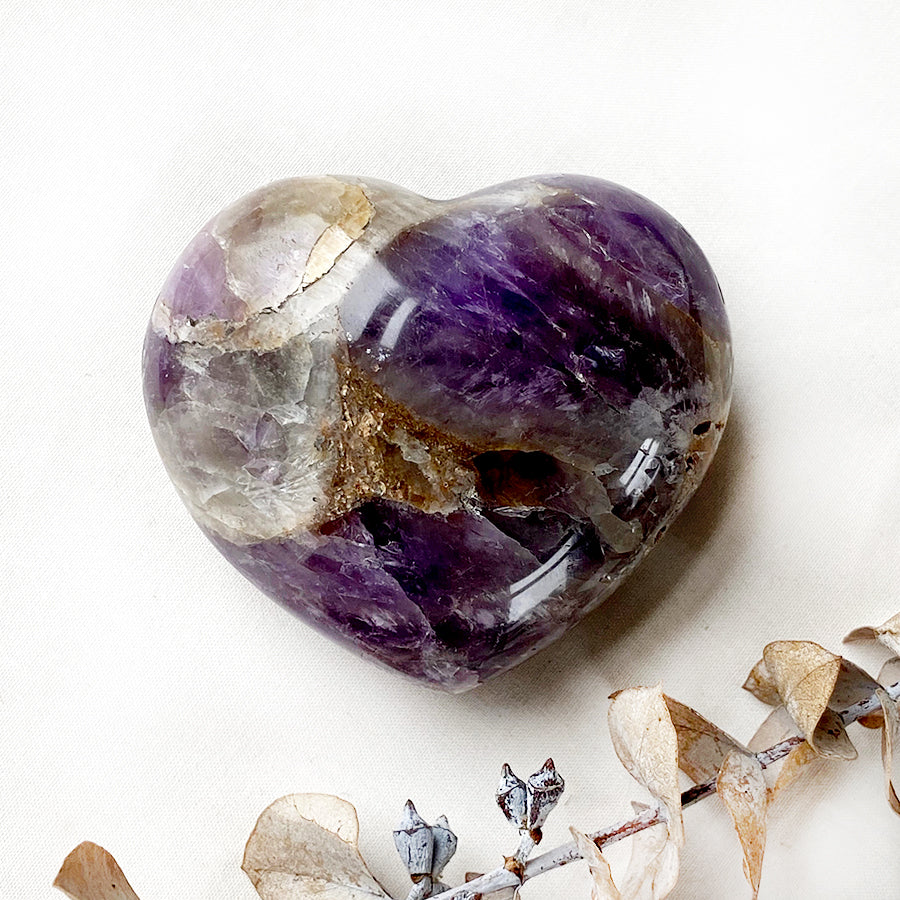 Amethyst polished heart
Beautiful, smooth polished Amethyst heart, good to hold and handle. Perhaps a bit too weighty to carry in your pocket so keep at your altar in your living space instead. Strong, pure energy with much character. The two photos show both sides of the stone.
The heart is approx. 6 cm (2.4") wide and 5 cm (2") tall.
Weighs 122 g (4.3 oz).
You'll receive this crystal treasure securely padded and wrapped to protect it on the postal journey.
Please note that these hearts occasionally include natural crevices which are not imperfections but part of the natural character of the stone.
~
AMETHYST
Instils inner peace, promotes self-discovery and aids in relaxation. Associated with the crown chakra, known as a "stone of balance" and positive transformation. Thought to increase spiritual awareness and psychic abilities, initiating higher knowing and greater understanding. Helps in assimilating new ideas and manifesting thoughts into action. Symbolises a connection to the Divine. A well-known support stone for those wanting to break old patterns to create a new, harmonious life.
Recently Viewed