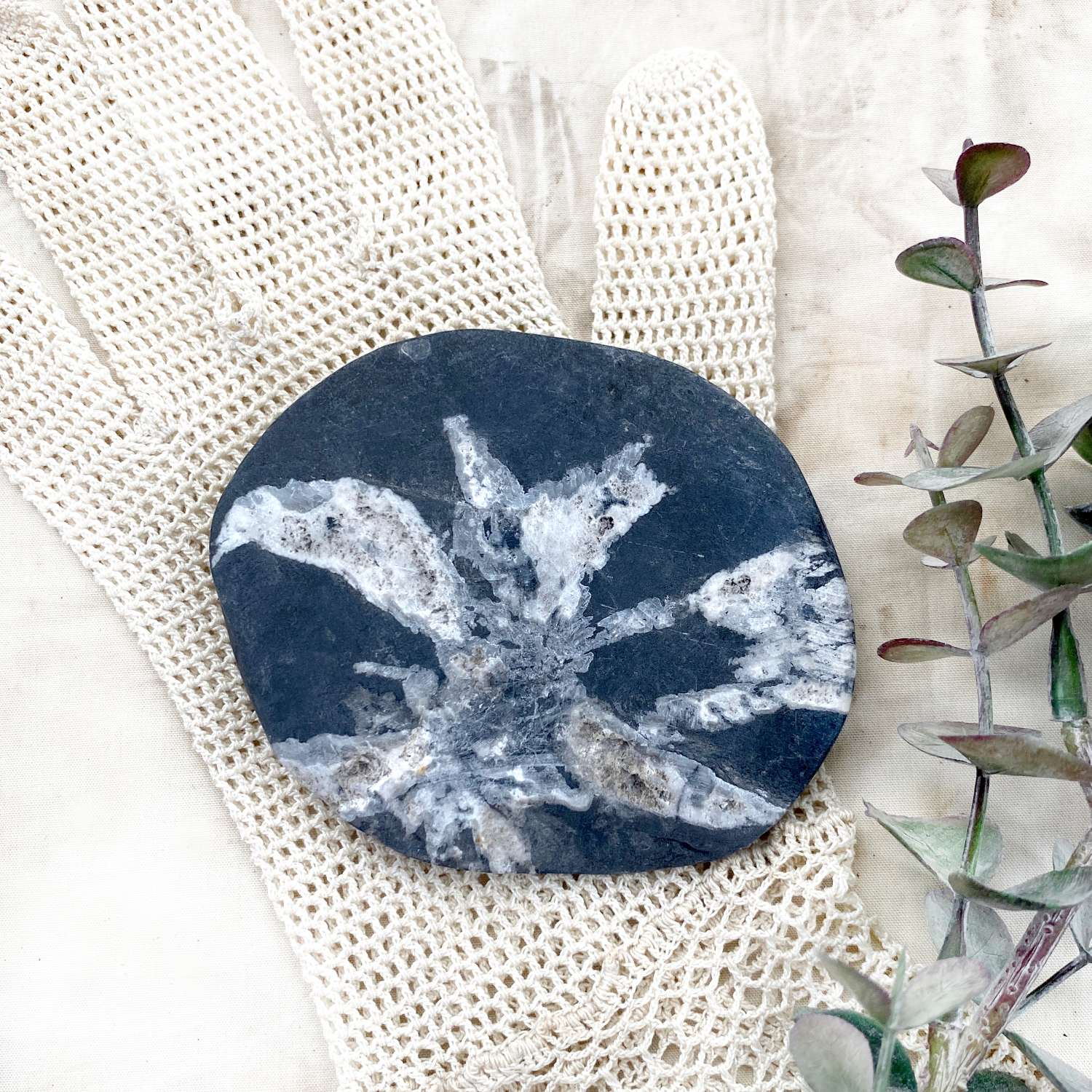 Chrysanthemum Stone
Quite a large, smooth Chrysanthemum Stone for your meditative space. The flowery bursts on the black stone will keep you captivated. If you're at the threshold of new beginnings, manifesting a life transition, or simply long to add some bubbly joy into your life, this is the stone to help you blossom.

Size: 9 x 7 cm in diameter (3.5" x 2.8") - please see the photo where the stone rests on a lace glove for size reference.

You'll receive this crystal treasure securely padded and wrapped to protect it on the postal journey. Gift-wrapped at no extra charge.

*Ships from England, UK*

~
CHRYSANTHEMUM STONE
Stone of renewal, optimism and progress. Bringer of luck, unexpected opportunities and manifestation success. Eases transitions and helps you thrive in times of change. Encourages you to leave your comfort zone, activating hidden talents and dormant skills. Inspires a sense of balance and harmony even amidst challenging situations.
Recently Viewed