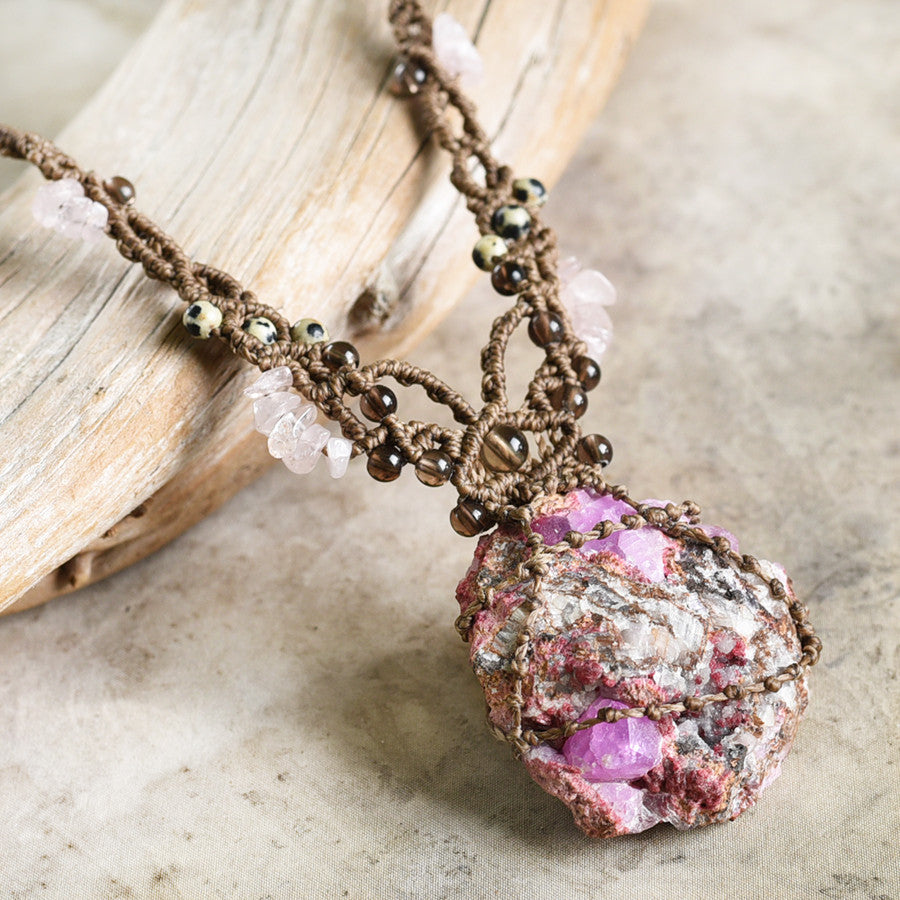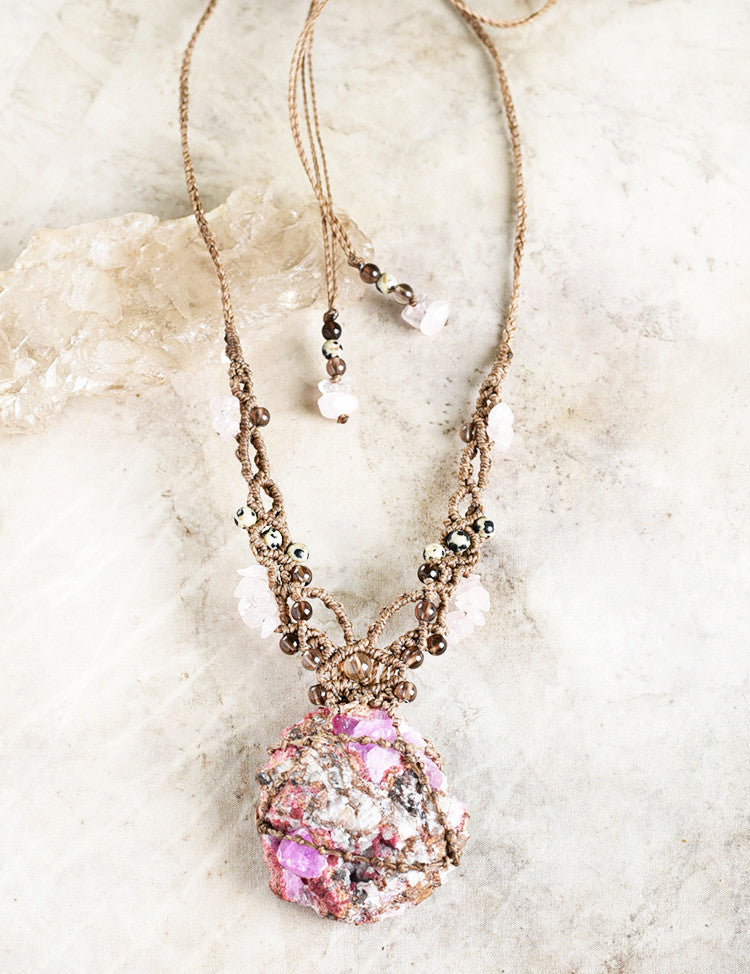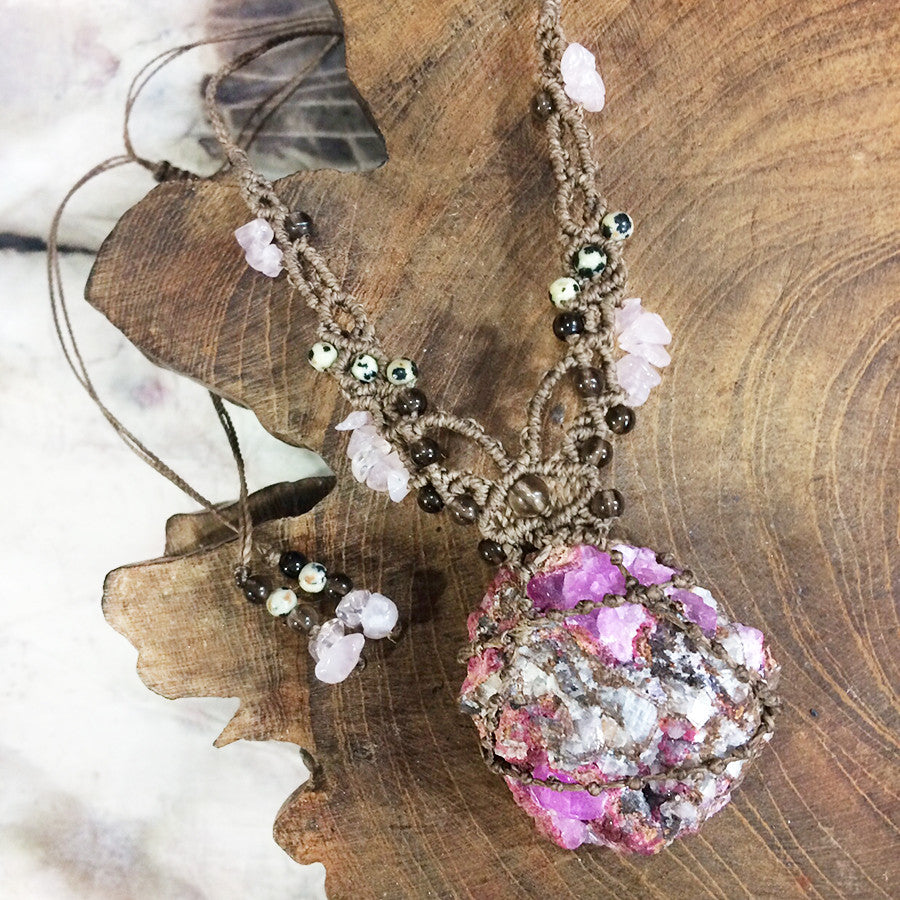 Cobaltoan Calcite crystal healing amulet with Rose Quartz, Smokey Quartz & Dalmatian Jasper
DESCRIPTION
Crystal healing necklace combining the energy of Cobaltoan Calcite with Rose Quartz, Smokey Quartz and Dalmatian Jasper. The natural, rough Cobaltoan Calcite is circular in shape, un-drilled and wrapped with muted brown micro-macrame cord to form an intricately knotted necklace. The highlighter crystals are pale pink Rose Quartz, Smokey Quartz & Dalmatian Jasper.
The length of the necklace is adjustable from very short down to solar plexus level. The Cobaltoan Calcite is approx. 4 cm (1.2") tall and 4 cm (1.2") wide.
You'll receive this crystal healing necklace in one of my fabric draw-string pouches, great for the safe-keeping of the necklace. Gift-wrapped at no extra charge.
CRYSTAL PROPERTIES
COBALTOAN CALCITE
Stone of the pink ray, with strong heart-based healing energy. Wonderful support stone for any feminine-related conditions. Releases buried emotions, offering deep cleansing of energy blockages to create space for joy, happiness and new friendships to enter one's life. Assists in developing spiritual gifts and tuning into higher spiritual realms.
ROSE QUARTZ
Powerful love stone, love that is all-encompassing and unconditional. Awakens one's heart to its own innate love, compassion and acceptance. Vibrates its loving energy to all chakras, offering gentle healing. Soothing and calming. Dissolves anger and resentment. Good for raising one's self-esteem and feelings of self-worth. Balances emotions and is said to support all types of healing. Guide's one's life path towards a sense of personal fulfilment and contentment.
DALMATIAN JASPER
Helps in removing barriers that prevent you from moving forward in life, and to discover your true purpose of being in the world. Brings joy and playfulness into one's life. The black spots in this stone are Black Tourmaline, which adds to this stone's protective qualities.
SMOKEY QUARTZ
A grounding and calming stone that elevates moods and dissipates negative emotions. "A Stone of Serenity", it is comforting and protective for one's aura. Smokey Quartz is thought to assist in creative endeavours and also in setting personal boundaries. Offers protection against electromagnetic rays. A good healing stone for improving general feeling of well-being. Relieves anxiety and worry, wards off confusion. Shielding crystal to create a calm, safe environment.
Recently Viewed