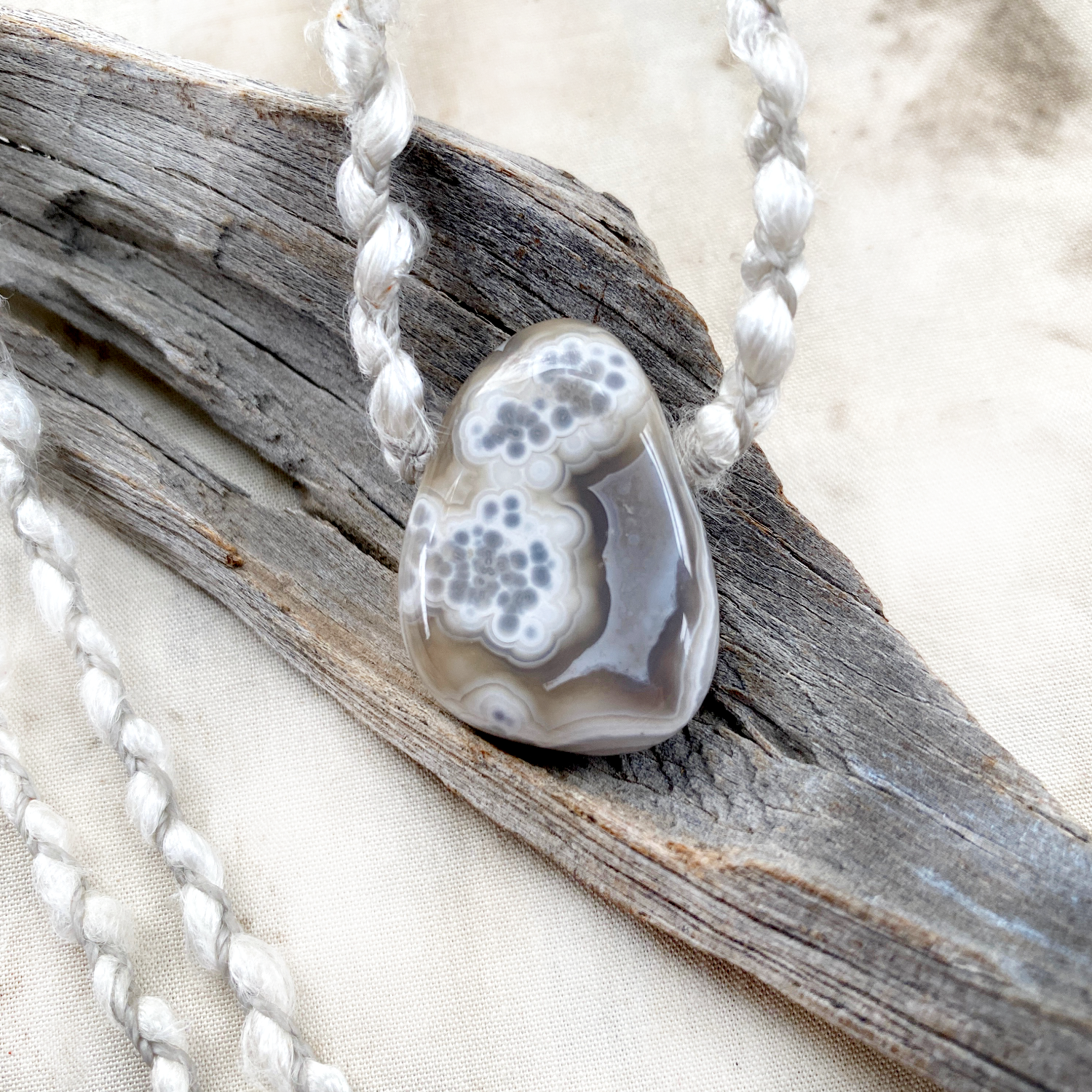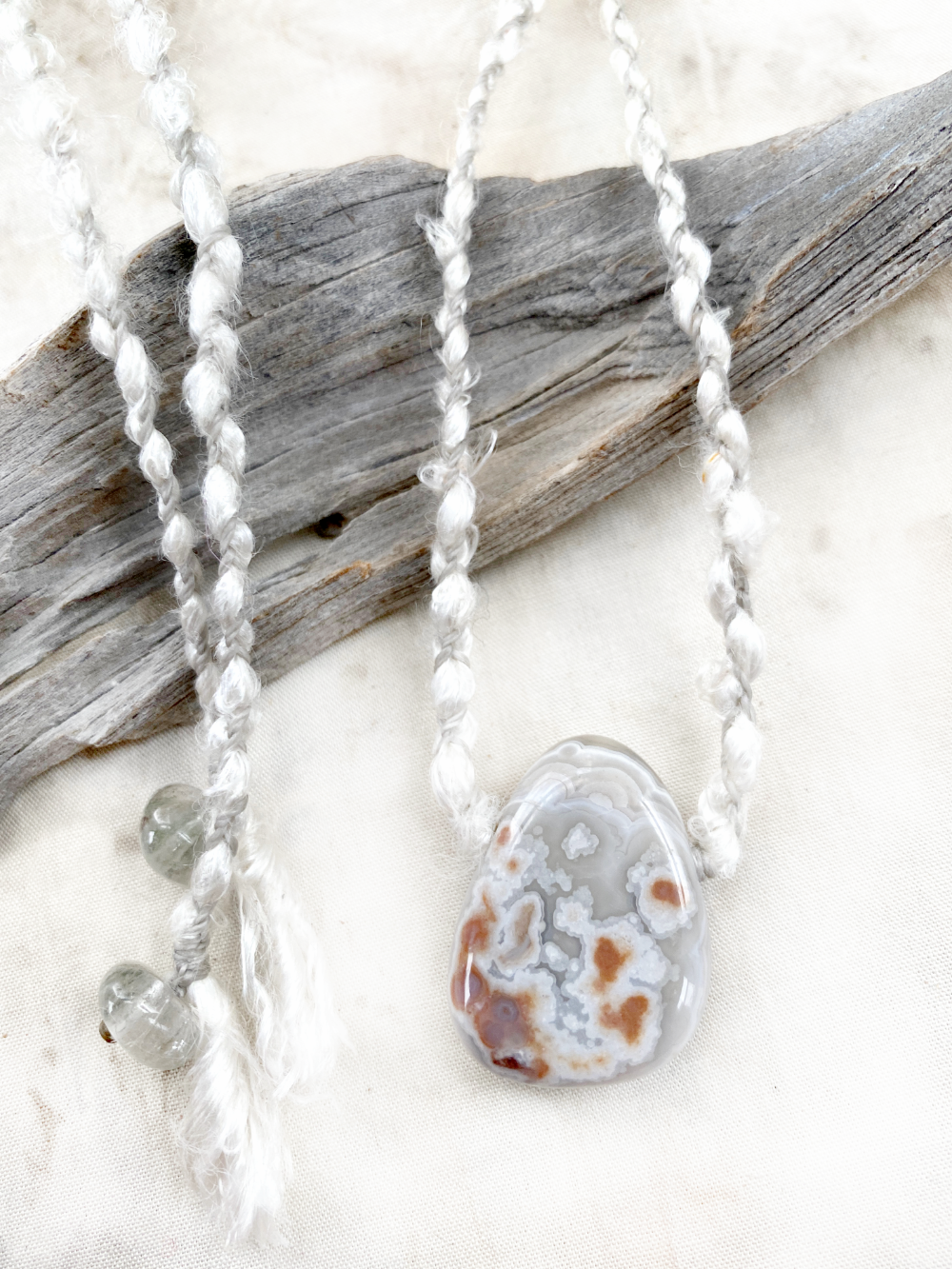 Crazy Lace Agate crystal healing amulet
$77.00
Regular price
$85.00
DESCRIPTION
Crystal healing talisman with smooth Crazy Lace Agate, attaching to a soft necklace of white banana silk combined with grey micro-macrame cord for stregth. This necklace is perfect for those who like a smaller crystal to wear, yet prefer the sensuous texture of banana silk that make this crystal energy such a pleasure to wear. The ends of the necklace braid are decorated with pebbles of Shaman Dream Stone Quartz (Lodolite).
The Crazy Lace Agate is approx. 2.5 cm (1.6") tall. The long braid ends are left open so you can tie the amulet to hang at any desired level, with the longest around measurement when tied behind the neck, approx. 80 cm (31.5"). 

Observe the unique pattern of this Agate to discern what it resembles, what it reminds you of. The pattern gives you a clue as to this specific stone's individual healing skill.

There are no metals in this necklace so would be particularly suitable for those with metal sensitivities / metal allergy, energy workers and those who simply prefer not to wear metal.
You'll receive this crystal healing necklace in one of Spirit Carrier's handmade fabric drawstring pouches - great for the safe-keeping of the necklace. Gift-wrapped at no extra charge.

Read here how to take care of your crystal jewellery.

*Ships from England, UK*
CRYSTAL PROPERTIES
CRAZY LACE AGATE
A stone of joy, happiness and laughter, offering support and encouragement, elevating one's mood and promoting optimism. Uplifting stone that alleviates emotional pain and promotes self-acceptance. Useful for overcoming any kind of trauma, encouraging one to start over. Promotes inner stability. 
SHAMAN DREAM STONE (aka Lodolite, Garden Quartz)
Associated with the crown chakra, enhances one's sensitivity to invisible energies, helps in manifesting one's desires, brings harmony to one's aura, emanates strong yet gentle healing energies. Harmonises the higher vibrational energies of the aura and the light body. Gazing into this stone is said to bring about a cosmic shift of consciousness.
Recently Viewed