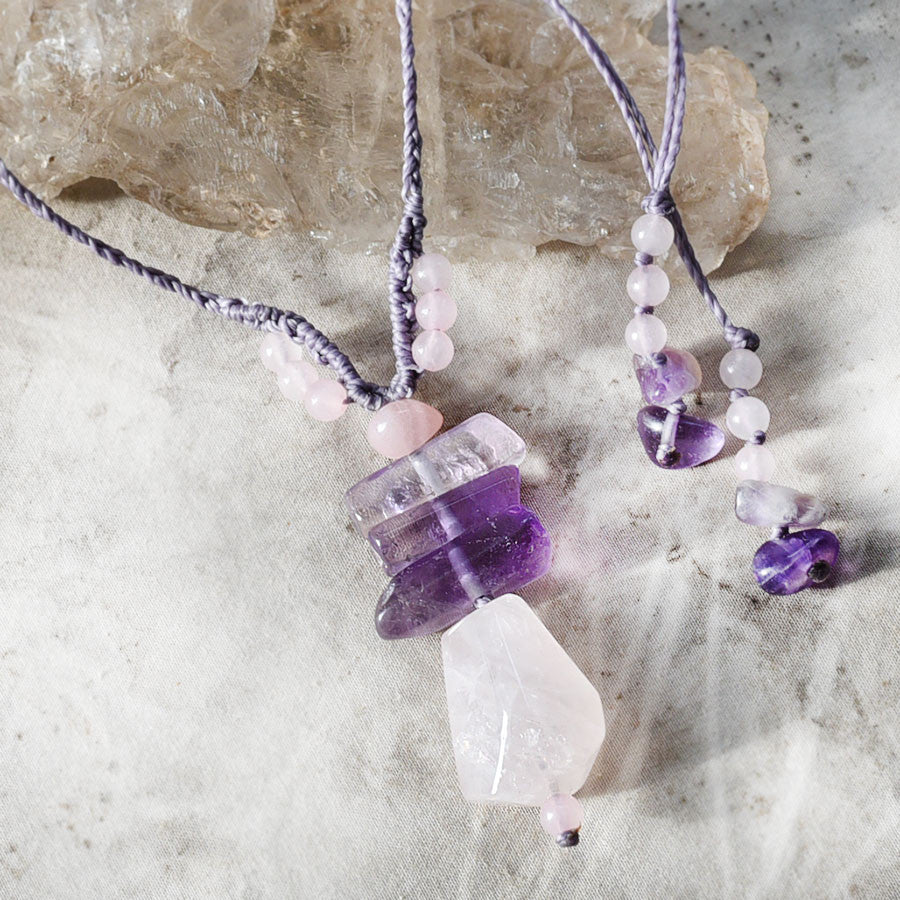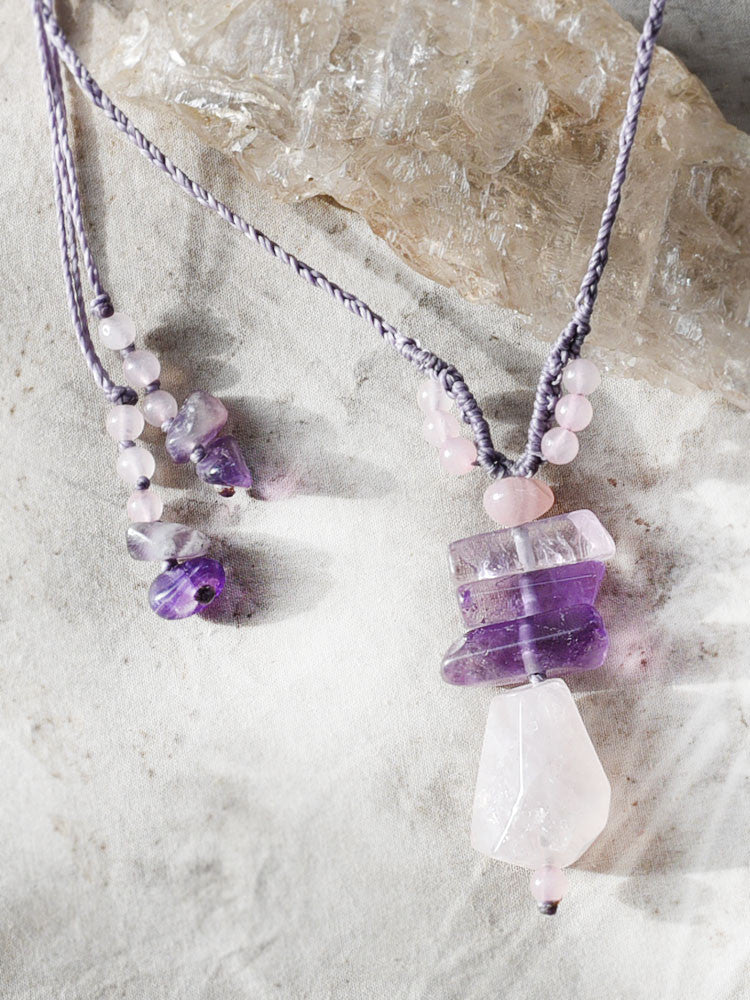 Crystal amulet with Rose Quartz & Amethyst
DESCRIPTION
Crystal healing necklace with Rose Quartz and Amethyst. One of the Rose Quartz crystals is the rare Madagascan variety, naturally darker pink than Rose Quartz usually is. The necklace is minimally braided with lilac micro-macrame cord, which is strong and durable, yet soft and comfortable to wear.
The length of the necklace is adjustable from very short down to solar plexus level. The largest Rose Quartz is approx. 2 cm (0.8") tall and the crystals combined in the pendant are approx. 5 cm (2") tall.
There are no metals in this necklace so would be particularly suitable for those with metal sensitivities, energy workers and those who simply prefer not to wear metal.
You'll receive this crystal healing necklace in one of my fabric draw-string pouches, great for the safe-keeping of the necklace. Gift-wrapped at no extra charge.
CRYSTAL PROPERTIES
ROSE QUARTZ
Powerful love stone, love that is all-encompassing and unconditional. Vibrates its loving energy to all chakras, offering gentle healing. Soothing and calming. Dissolves anger and resentment. Good for raising one's self-esteem and feelings of self-worth. Balances emotions and is said to support all types of healing.
AMETHYST
Instills inner peace, promotes self-discovery and aids in relaxation. Associated with the crown chakra, known as a "stone of balance" and positive transformation. Thought to increase spiritual awareness and psychic abilities, initiating higher knowing and greater understanding. Helps in assimilating new ideas and manifesting thoughts into action. Symbolises a connection to the Divine.
Recently Viewed