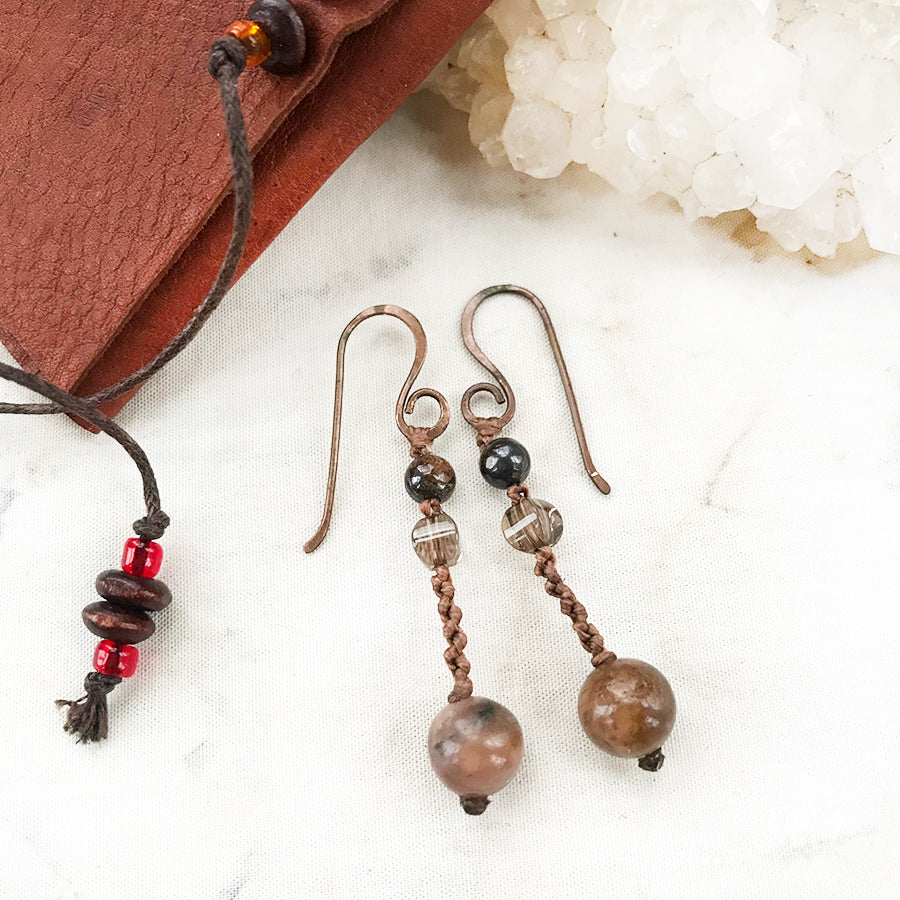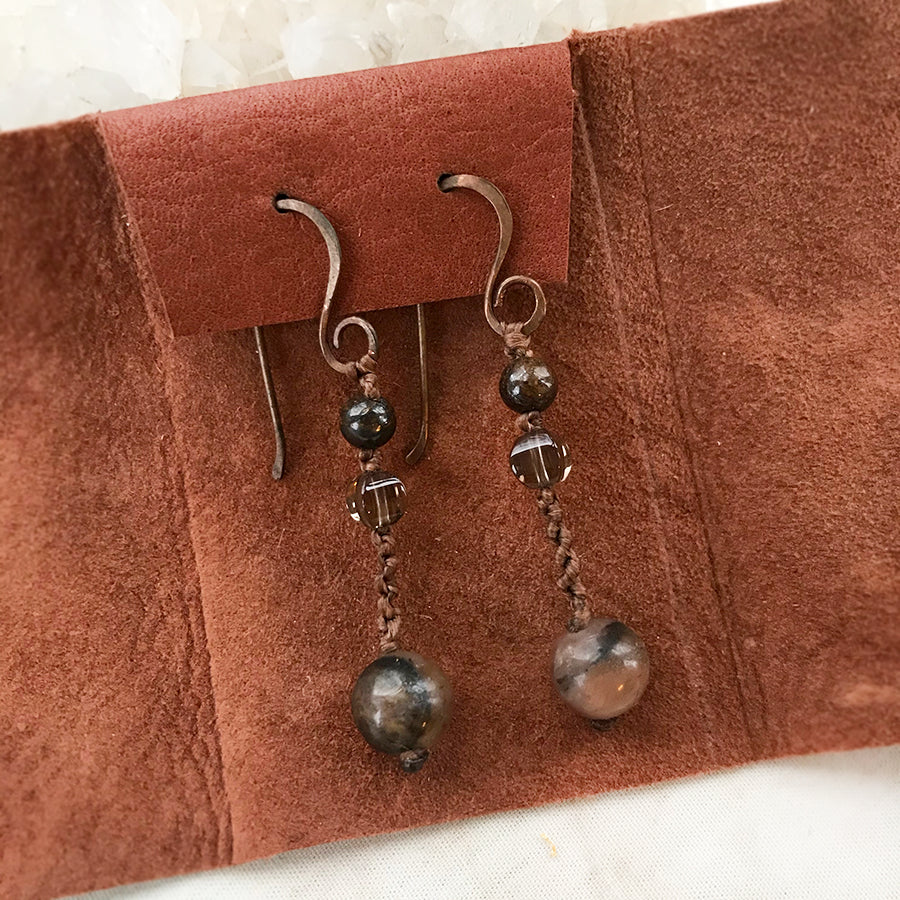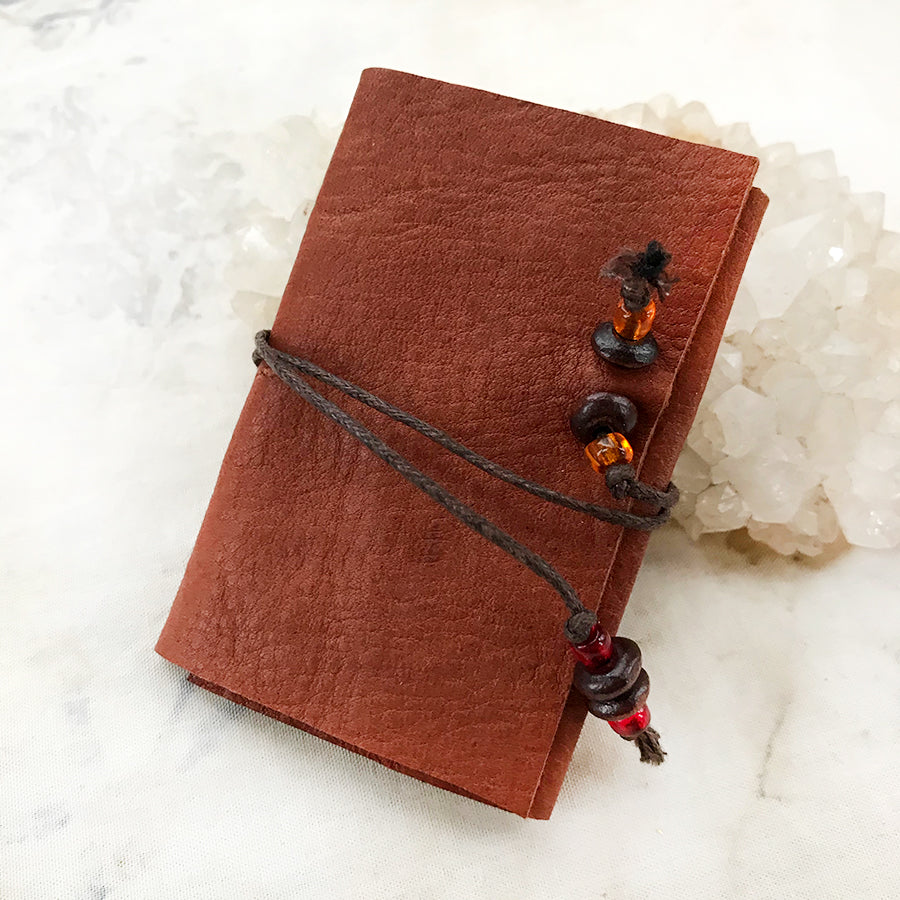 Crystal energy earrings with Chiastolite, Bronzite & Smokey Quartz
DESCRIPTION

Crystal healing earrings with an earthy, understated feel. The largest crystal, Chiastolite, has a diameter of 1 cm (0.3") Fairly light-weight, with aged copper earwires, these earrings come in a leather wrap folder for safekeeping / gifting.
Knotted with brown micro-macrame cord, these earrings have a total dangle length of approx. 4.5 cm (1.8") measured from the top of the ear wire to the base of the Chiastolite.
You'll receive these earrings gift-wrapped for no extra charge.
CRYSTAL PROPERTIES

CHIASTOLITE
Stone of balance and harmony. Its visible cross-pattern is thought to symbolise one's commitment to approach life with Awareness. Assists in adapting to change at transitional times. It is also thought to enhance practical creativity. Very protective, allows its wearer to hold their personal space more easily. For someone who has "many irons in the fire" all the time, this is a great crystal to have close for coping with it all!
SMOKEY QUARTZ
A grounding and calming stone that elevates moods and dissipates negative emotions. "A Stone of Serenity", it is comforting and protective for one's aura. Smokey Quartz is thought to assist in creative endeavours and also in setting personal boundaries. Offers protection against electromagnetic rays. A good healing stone for improving general feeling of well-being. Relieves anxiety and worry, wards off confusion. Shielding crystal to create a calm, safe environment.
BRONZITE
Encourages loving, non-judgemental mindset. Helps in gaining certainty about one's decisions and the right course of action. Bronzite is said to bring harmony into discordant situations, protective when the wearer might feel a lack of control. Instils a feeling of calmness when having "many irons in the fire". A stone of focused action. Grounds you into the knowing that "All Is Well".
Recently Viewed