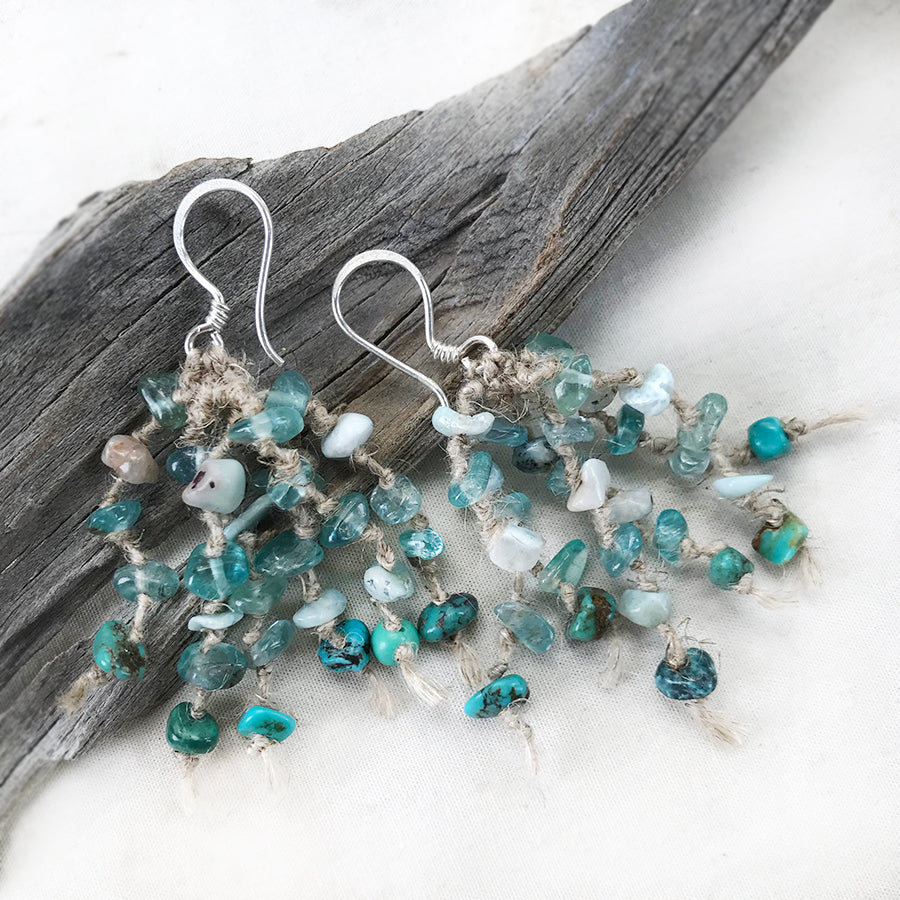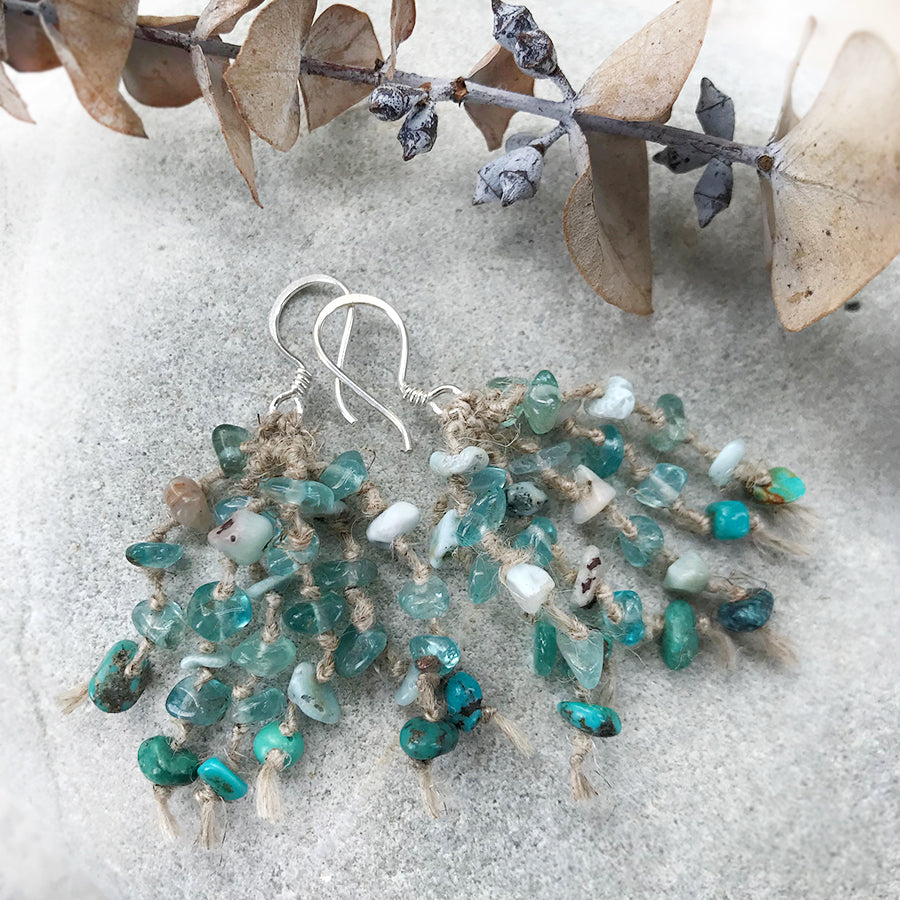 Crystal energy earrings with Fluorite, Larimar & Turquoise
DESCRIPTION
Crystal healing earrings with a joyful, bohemian feel - inspired by the beauty of a peacock's tail. The blue Fluorite, Larimar and Turquoise crystals are all organically uneven shapes and varying in tone from green to blue shades. These dangle earrings are fairly light-weight with six strands each.
Knotted with organic, unbleached linen thread, with a total dangle length of approx. 5.5 cm (2.2") measured from the top of the ear wire to the base of the crystal 'tassel'. The ear wires are sterling silver.
You'll receive these earrings inside a soft black cork wrap (vegan leather) to protect them, and gift-wrapped for no extra charge.

Read here how to take care of your crystal jewellery.
CRYSTAL PROPERTIES
BLUE FLUORITE
Attuned to the Third Eye chakra, enhancing intuitive visions and their accuracy. Promotes calm, rational thinking, directing one's activities toward an intended purpose. Fosters clear communication skills, inspiring honesty and sense of justice. Heals soul fragmentation through life times and aids cellular memory healing.
LARIMAR
A relatively rare stone, only found in the Dominican Republic. In crystal lore it is associated with the ancient civilization on Lemuria, and also sometimes called a "Dolphin Stone". Larimar is soothing and uplifting, bringing tranquility into heart and mind. It is said to support self-expression, creativity and patience.
TURQUOISE
Turquoise is a strengthening and purifying stone. It fosters honest and clear communication from the heart. Aligns all of the chakras; and can be used to cleanse your energy centres. Balancing stone for the mood and emotions. Promotes self-realisation and aids creative problem-solving.
Recently Viewed