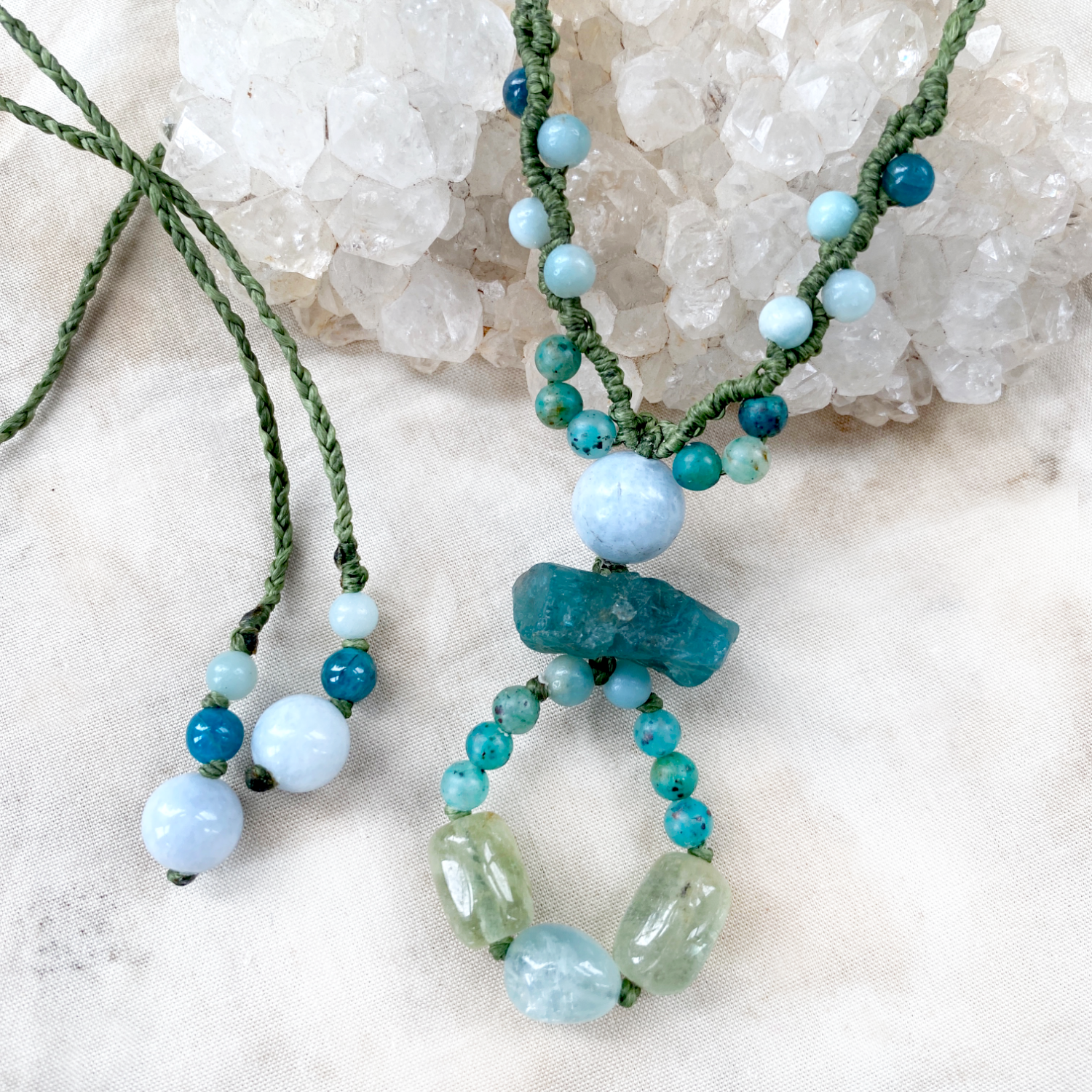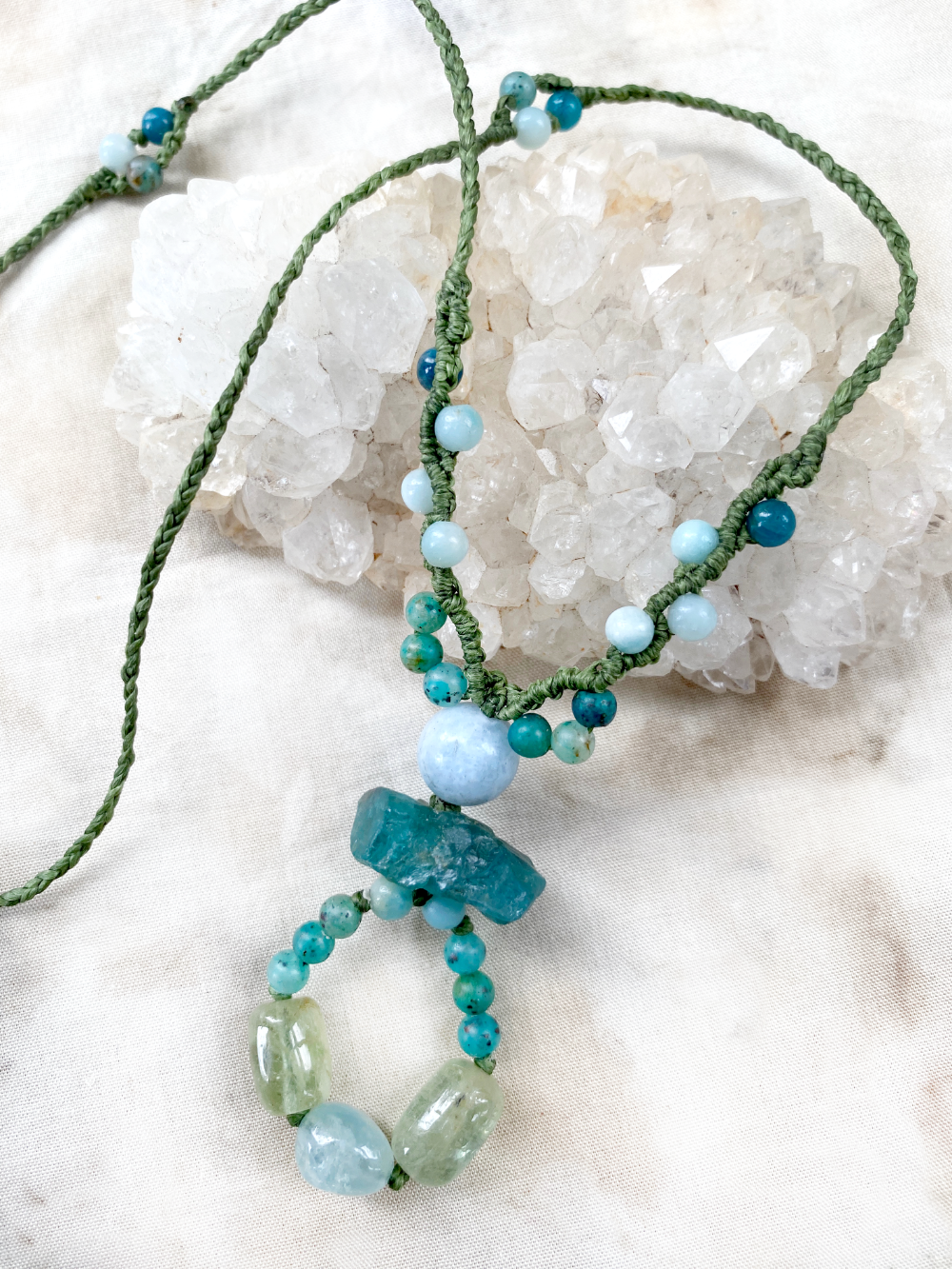 Crystal healing amulet with Apatite, Chrysocolla and Aquamarine
$87.00
Regular price
$103.00
DESCRIPTION
Crystal healing talisman with a trio of crystal energy: Apatite, Aquamarine and Chrysocolla, with additional accents of matching crystals at the ends of the necklace braids. This one is an easy to wear, natural talisman to also envelope you in the empowering colour energy of these crystals.
The necklace is a minimally braided with forest green micro-macrame cord, strong and durable yet soft to wear. The crystals form a pendant cairn with a loop that's altogether 5 cm (2") tall. The width of the rough Apatite crystal is approx. 2 cm (1").
You'll receive this crystal healing necklace in one of Spirit Carrier's handmade fabric draw-string pouches - great for the safe-keeping of the necklace. Gift-wrapped at no extra charge.

Read here how to take care of your crystal jewellery.
CRYSTAL PROPERTIES
APATITE
Enhances one's insight, creativity and imagination, and gives increased self-confidence. Connects to high level of spiritual guidance and is helpful in letting go of anything that no longer serves your highest good. Helpful in bringing one's vision into reality and overcoming difficulties. Useful for energy workers, helping to maintain a clear energy field and balanced focus. Apatite crystal is also said to be a good aid in curbing one's appetite!
AQUAMARINE
Connected with the throat chakra, easing verbal self-expression. Helps you communicate your own truth and find your voice. Helps in looking at emotional situations from other perspectives, assists in opening up intuition and to calmly be in the flow of life. Aquamarine also aids in reaching deep meditative states. Resonates with the energy of the ocean. Stone of courage and protection.
CHRYSOCOLLA
Stone of the Wise Woman, of feminine empowerment. Associated with tranquility and intuition. Brings out one's inner strength, releasing old hurts such as feelings of guilt. Heals heartaches and promotes confidence, sensitivity and motivation. Helps those in position of guiding or teaching others, to communicate their knowledge and experience lovingly to others. Excellent stone for emotional balance and creative endeavours.
Recently Viewed