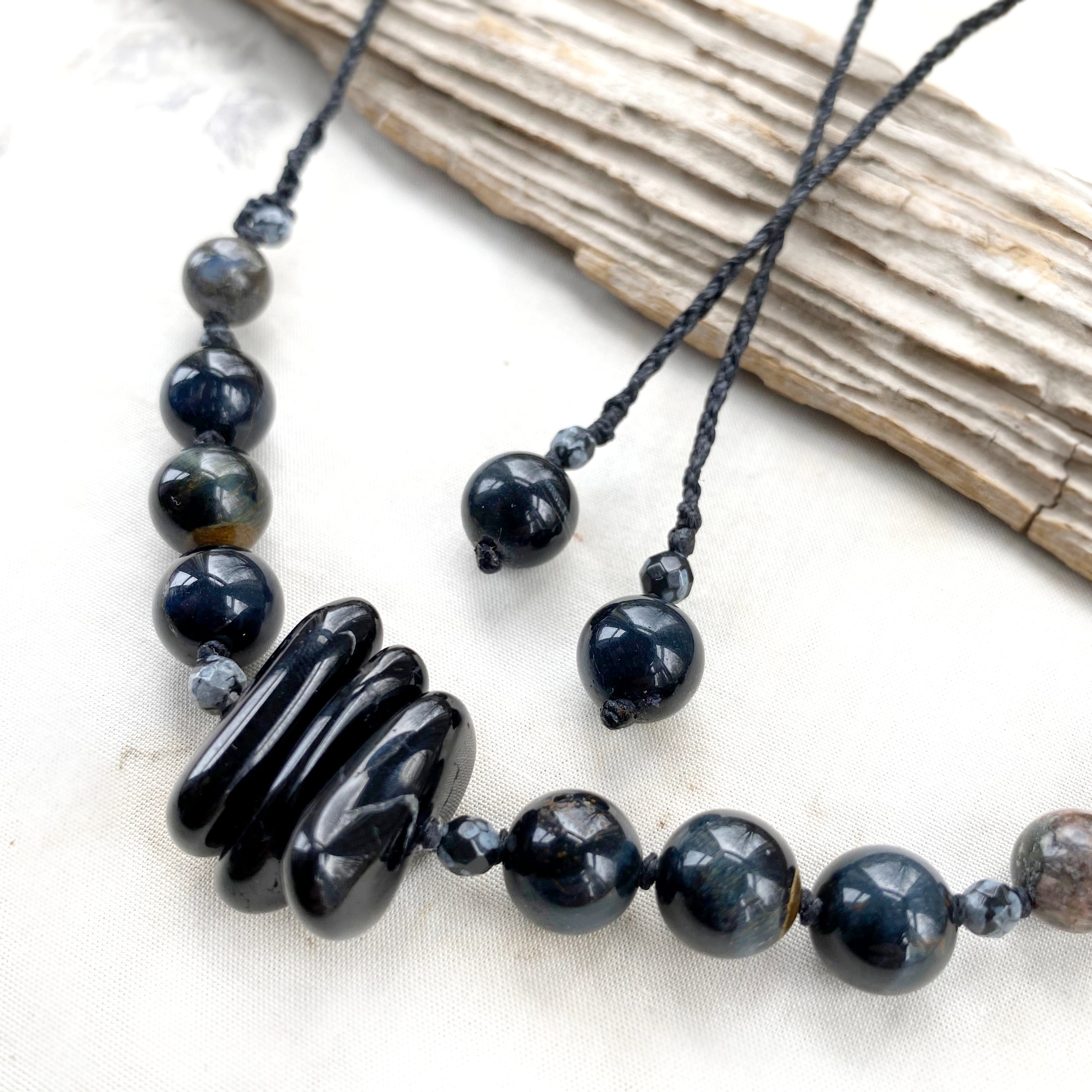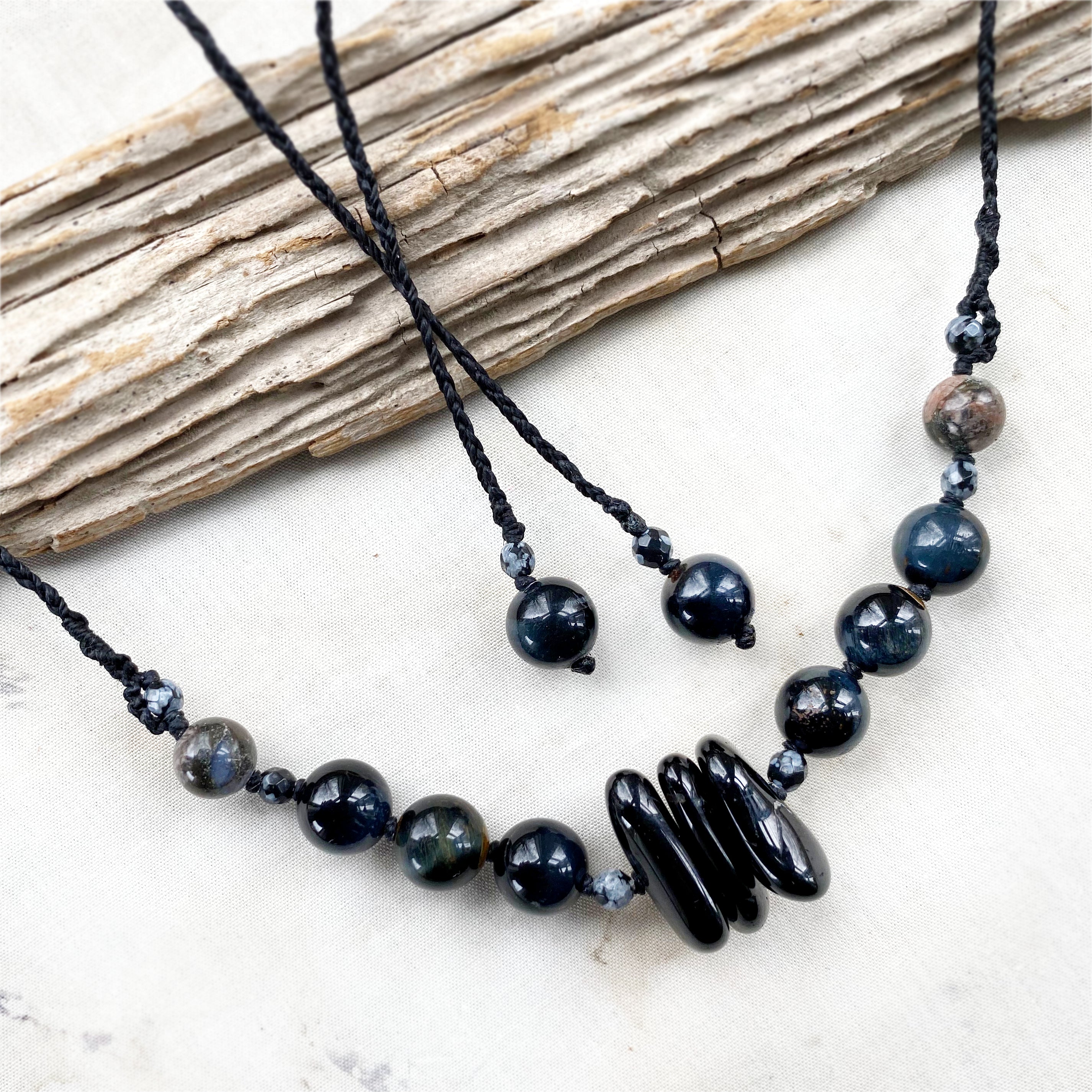 Crystal healing amulet with Black Tourmaline, Hawk Eye, Llanite & Snowflake Obsidian
DESCRIPTION
Crystal healing amulet combining the energies of Black Tourmaline, Hawk Eye, Llanite and Snowflake Obsidian. The necklace is beaded with smooth stones, and minimally braided with thin black micro-macrame cord, very strong and durable, yet soft and comfortable to wear. This would make a perfect crystal energy companion for those who prefer a more minimalistic style or who need to wear more understated jewellery for example in some work environments.
The length of the necklace is fully adjustable from as short as you wish to approx. 60 cm (23.5") all around length. The three central Black Tourmalines are approx. 2 cm (0.8") at their longest each, and the beaded part extends approx. 5.5 cm (2.2") on both sides.
There are no metals in this necklace so would be particularly suitable for those with metal sensitivities, energy workers and those who simply prefer not to wear metal.
You'll receive this crystal healing necklace in one of my fabric draw-string pouches, great for the safe-keeping of the necklace. Gift-wrapped at no extra charge.

Read here how to take care of your crystal jewellery.
CRYSTAL PROPERTIES
BLACK TOURMALINE
One of the most well-known protective stones, shielding its user from negativity. A shamanic stone used for grounding during vision quests. Empowering for those who work in challenging environments. Purifies and transforms denser energies into lighter vibrations and is also detoxifying for the body. If you're sensitive to electromagnetic smog, you may get relief by wearing black Tourmaline.
HAWK EYE
Elevates one's perception to see things from a higher perspective, thus aiding in making skilled decisions. Brings clarity, opens up inner guidance and new possibilities. Helps in building courage to trust one's own inner wisdom and intuition. Assists in visualising goals, both spiritual and material and to follow through in bringing them into existence.
LLANITE
Stone of harmony. Helps you bring together all your powers: physical, mental, emotional, spiritual and use this focus to increase awareness of your possibilities, opportunities and options in creating your ideal life. Empowers you to maintain healthy boundaries and to remain in your own core power. Deeply healing, and helpful in discovering your soul's true purpose. Stimulates creativity. Shields against EMFs.
SNOWFLAKE OBSIDIAN
Promotes a sense of calm and inner equilibrium, bringing balance to body, mind and spirit. A grounding, protective stone. Eases worries and when carried/worn helps one to stay balanced and centred throughout the day. Native American shamans often carried Snowflake Obsidian as a powerful talisman to avert evil and bring good fortune, also considering it to be the guardian of the Great Spirit.
Recently Viewed