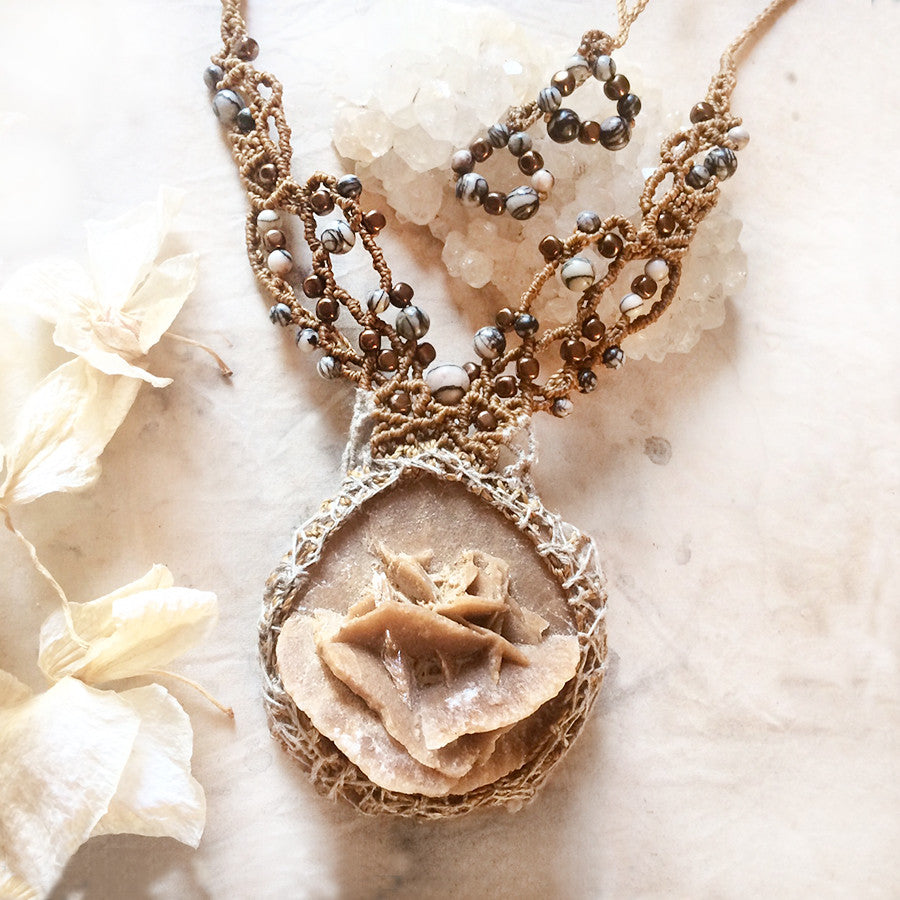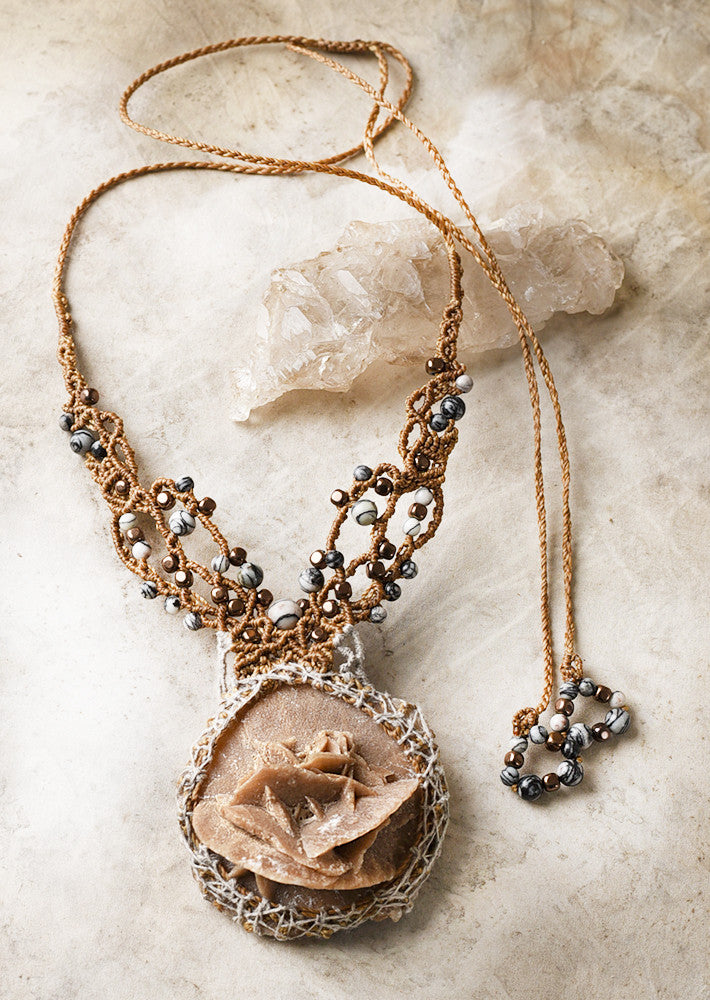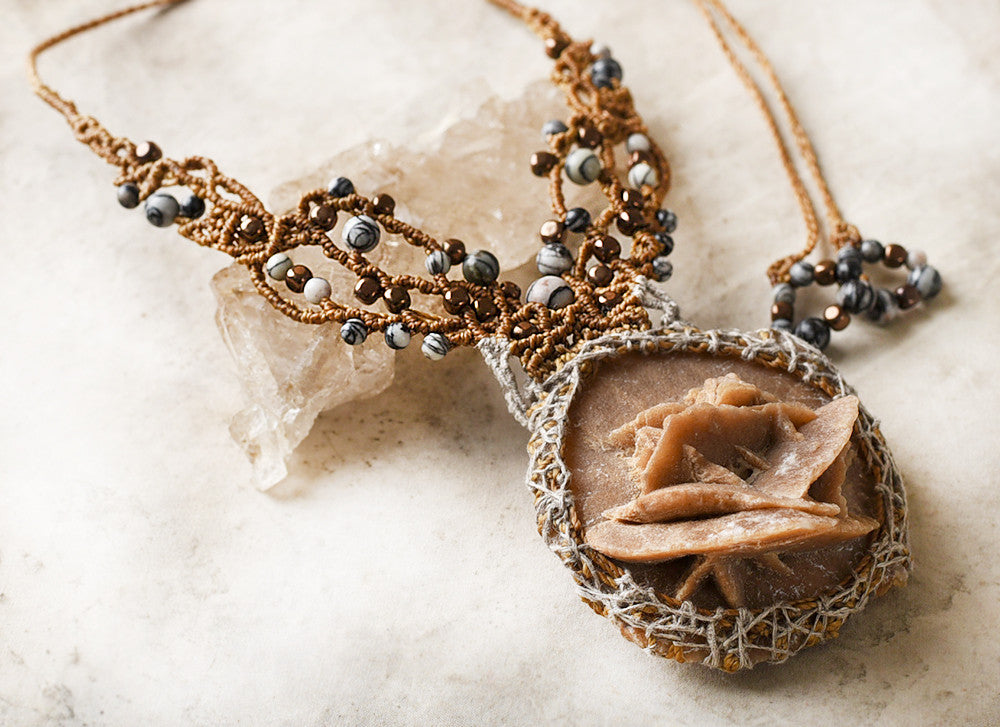 Crystal healing amulet with large Desert Rose
DESCRIPTION
Crystal healing amulet with a naturally circular cluster of un-drilled Desert Rose, secured in place with brown micro-macrame cord and organic unbleached linen thread.
The necklace is intricately knotted in lace-like pattern and highlighted with Blackline Jasper and copper plated Hematite crystals. The necklace braid is very strong and durable, yet soft and comfortable to wear. The ends of the adjustable braids are decorated with matching crystals..
The length of the necklace is adjustable from very short down to just above solar plexus level. The Desert Rose diameter is approx. 6 cm (2.4") and the sculptural, rose-like formation in the middle extends upwards approx. 2.5 cm (1").

There are no metals in this necklace so would be particularly suitable for those with metal sensitivities, energy workers and those who simply prefer not to wear metal.

Care advice: Desert Rose is a type of selenite which will eventually dissolve if soaked in water. Please keep the stone dry. 
You'll receive this crystal healing necklace in one of my fabric draw-string pouches, great for the safe-keeping of the necklace. Gift-wrapped at no extra charge.

Read here how to take care of your crystal jewellery.
CRYSTAL PROPERTIES
DESERT ROSE
tills the mind and quietens the worries. Assists in connecting with the Divine Light. Helps in exploring past and future lives in meditation, releasing connections to people and places that aren't aligned with one's highest soul purpose. A stone of heart-centered awareness.
BLACK LINE JASPER
Protective stone that's said to balance one's yin and yang energies. Grounding for one's kundalini channel. Instils a sense of wellness. Offers insight into one's life path and its purpose.
HEMATITE
Creates a strong sense of self and enhances the creative flow. Relieves stress. Revitalises, enhancing personal magnetism and optimism. Helps in releasing self-imposed limitations to find your own unique gifts. A stone of balance and equilibrium. Grounds when feeling scattered, increases alertness and vigilance.
Recently Viewed