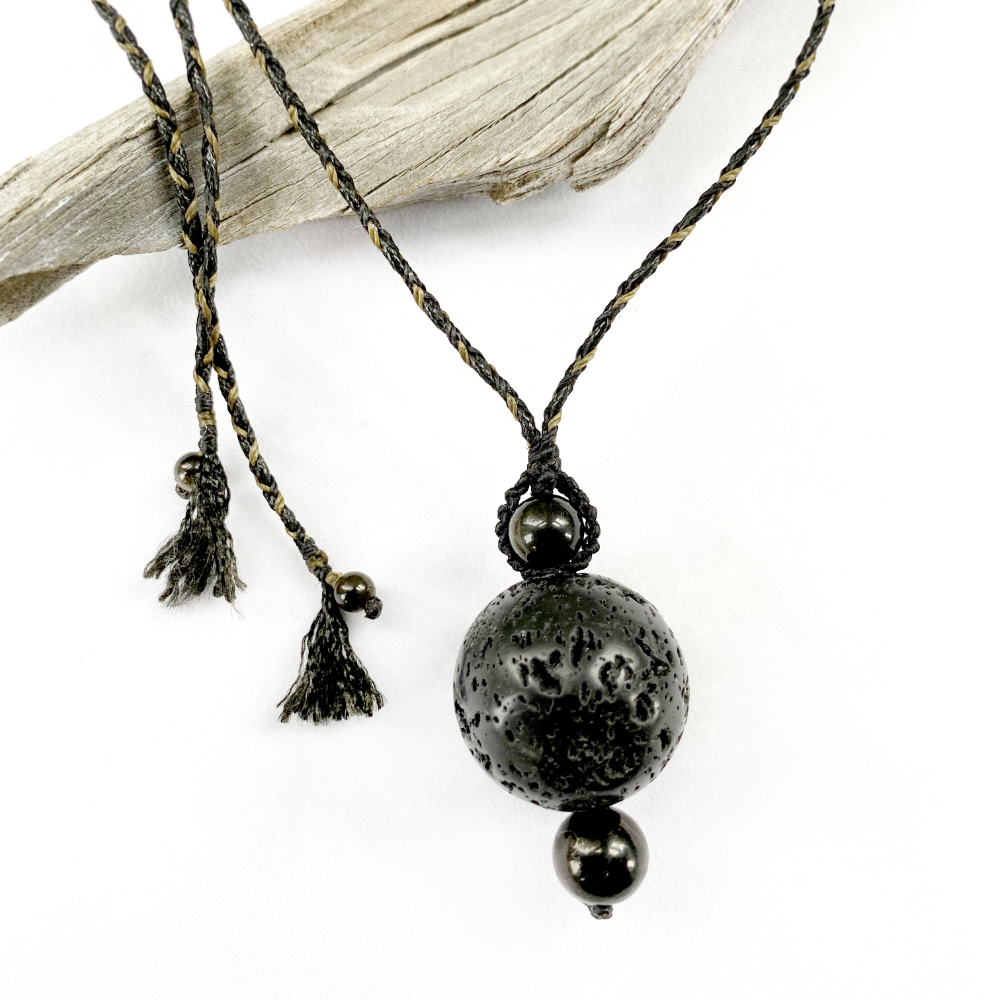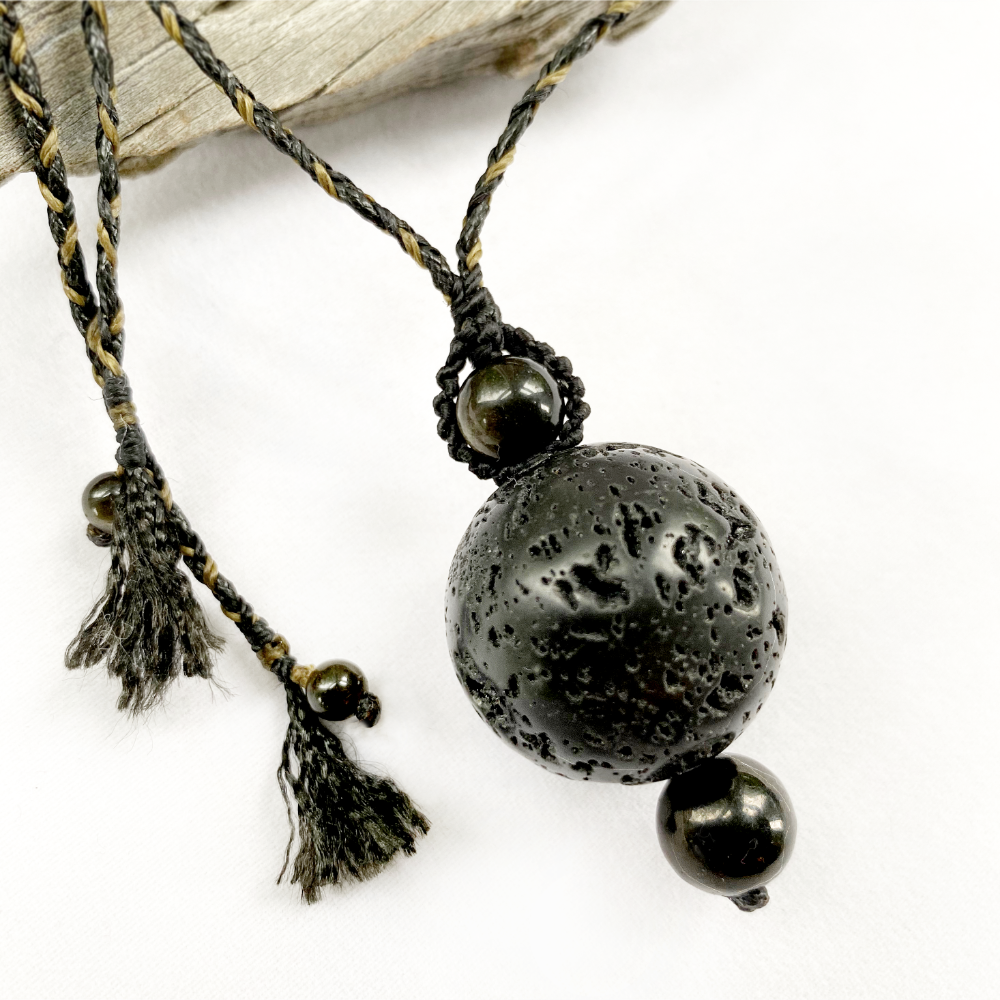 Crystal healing amulet with Lava Stone, Jet & Golden Sheen Obsidian
DESCRIPTION
Crystal amulet in dark tones with quite a large sphere of Lava Stone, combined with Jet and Golden Sheen Obsidian. The necklace is braided with a combination of black satin cord and earthy greenish brown micro-macrame cord. Whilst minimal in style, this is an unusual, eye-catching crystal energy necklace that can also easily be combined with other talismanic necklaces for an individual look. Easy to wear daily crystal support that goes well with many different outfits.
The Lava Stone sphere has a diameter of approx. 2.5 cm (1"). The adjustable range of the necklace length is from as short as you wish down to solar plexus level.
There are no metals in this necklace so would be particularly suitable for those with metal sensitivities, energy workers and those who simply prefer not to wear metal.
You'll receive this crystal healing necklace in one of Spirit Carrier's fabric draw-string pouches, great for the safe-keeping of the necklace. Gift-wrapped at no extra charge.

***Free Shipping Worldwide on this item***

Read here how to take care of your crystal jewellery.
CRYSTAL PROPERTIES
LAVA STONE
Stone of vitality, assertiveness and passion. Provides stability in times of change. Grounding and protective. Supports courage and decisiveness. Helps in finding one's 'life path'. Encourages personal development and growth.
JET
Stone of protection and purification, helping to keep negativity at bay. Often used to stabilise finances and protect businesses, but also as a shield against psychic attacks and removing energetic attachments. Assists in spiritual advancement and the rise of kundalini energy. Enlists the help of Earth energy in manifesting one's desires. Calming for those battling with difficulties. Comforting stone, mood-balancing, easing anxiety and fears. Increases self-reliance and helps in the process of life changes.
GOLDEN SHEEN OBSIDIAN
Protective stone that helps one achieve harmony and solve problems relating to past, present and future. Helps in settling inner emotional conflicts and keeps one from entering into outer conflicts so one is free to follow one's spiritual path. Shielding stone that encourages one to stay positive. Transmuting stone to keep negativity at bay. Said to open a window to one's soul and brings out any hidden talents one may have.
Recently Viewed