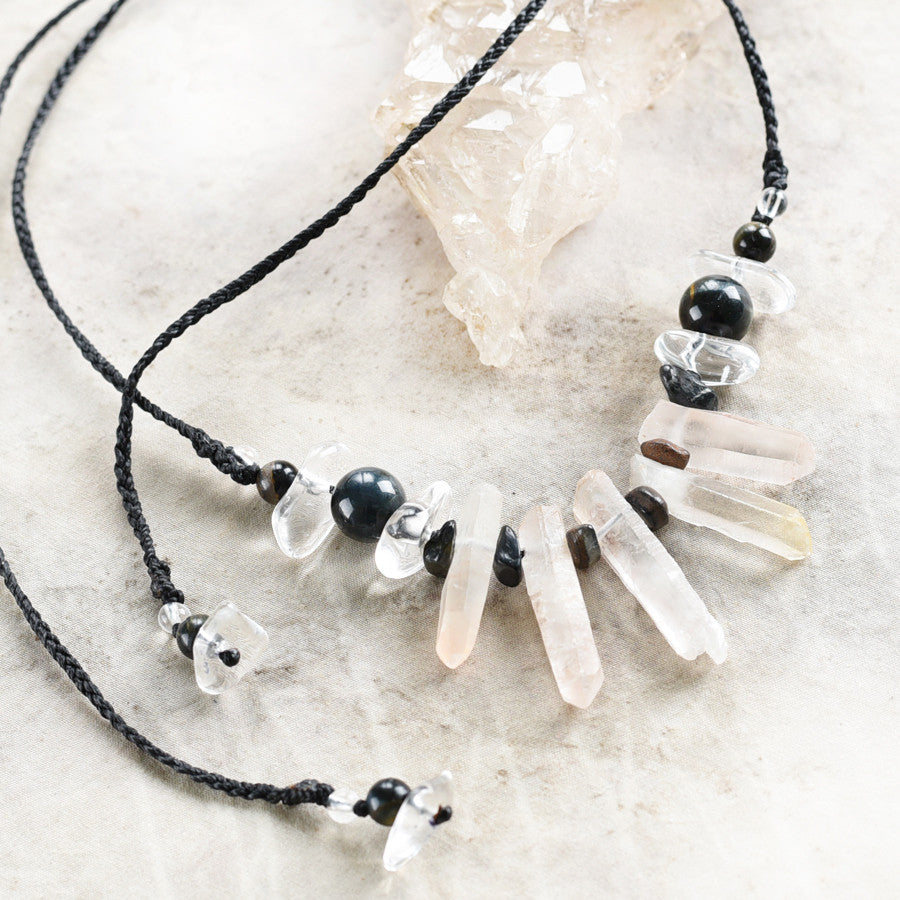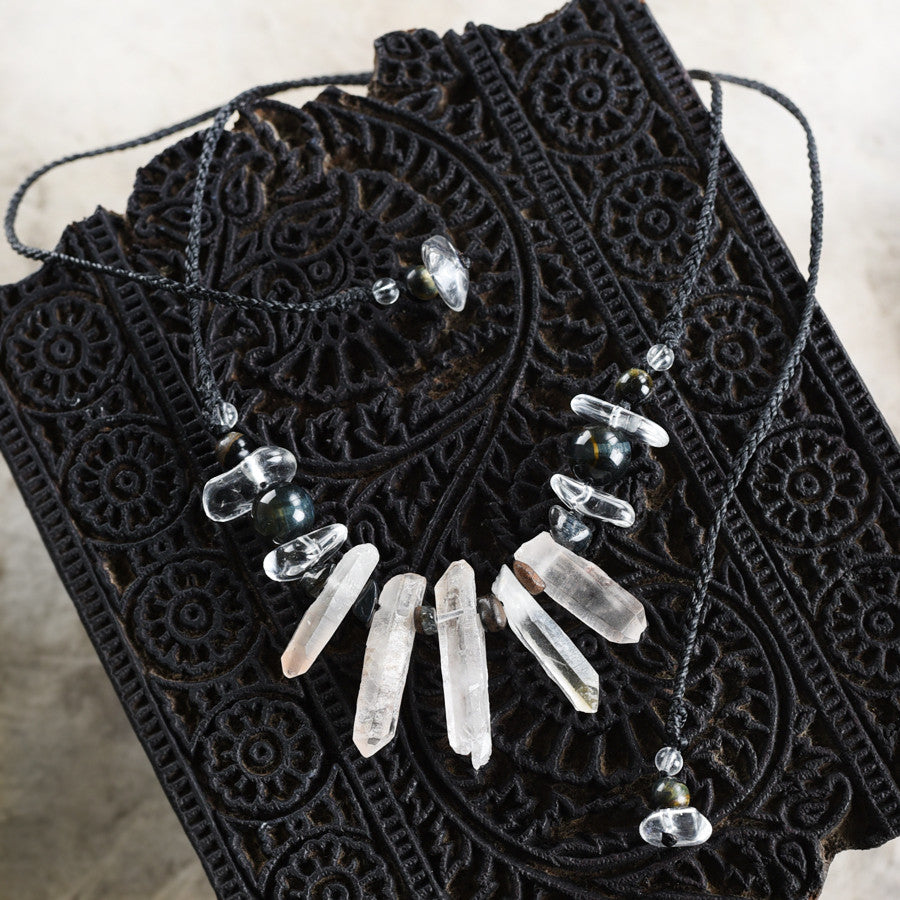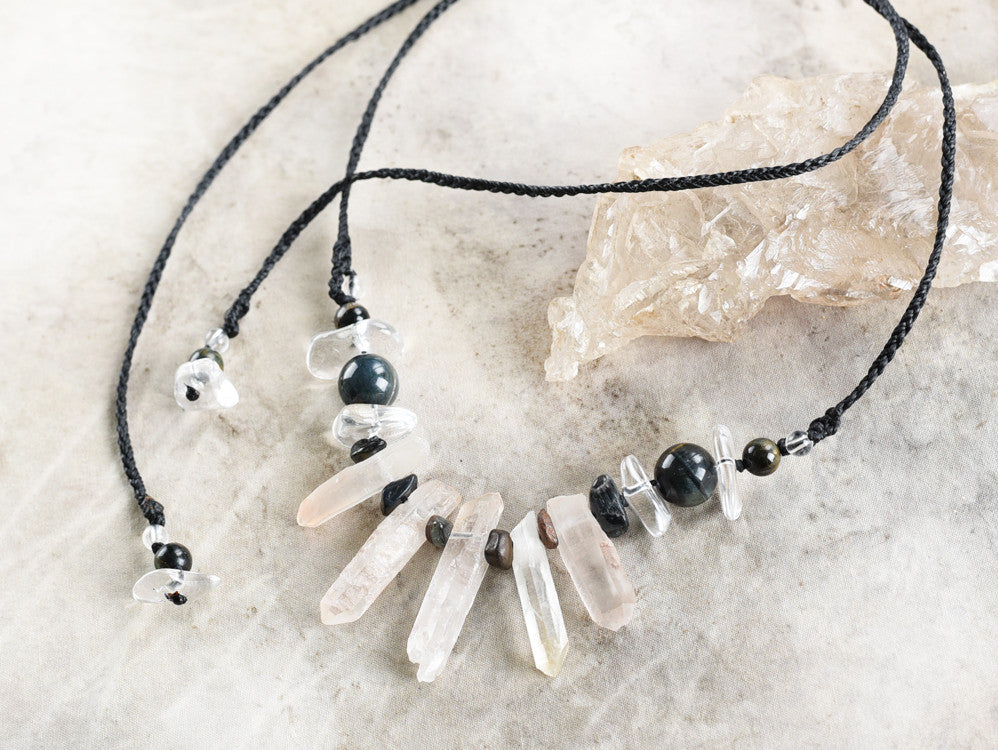 'Soul Melody' ~ crystal healing amulet with Quartz & Hawk Eye
DESCRIPTION
Crystal healing amulet necklace with five natural, rough and slender Quartz points, alternating with Hawk Eye crystals. The Quartz points are not polished and have natural dents and rough spots including some barely noticeable faint hues of pink and yellow from mineral inclusions within. The Quartz point in the middle is the longest of the five. The necklace is minimally braided with black micro-macrame cord.
The length of this necklace is adjustable, although the length is not as long as usual due to this style being best worn quite short and close to the throat chakra. The Quartz point in the middle is approx. 3 cm (1.2") tall. The two largest Hawk Eye crystals are 1 cm (0.4") in diameter. 
You'll receive this crystal energy necklace in a draw-string fabric pouch for safe-keeping, and gift-wrapped for no extra charge.
CRYSTAL PROPERTIES
QUARTZ
The universal master crystal that has a harmonising effect on all levels of being. Programmable by intention, so can be used for versatile purposes. Quartz can clear, enhance, amplify, transmute, balance, focus and transmit energy. Raises one's energetic vibration. Brings clarity and filters out distractions. A deep soul cleanser, attuning its keeper to their higher self. Each Quartz crystal is unique with its own character and teachings it offers, all are known as "Stones of Power" and "Master Healers".
HAWK EYE
Elevates one's perception to see things from a higher perspective, thus aiding in making skilled decisions. Brings clarity, opens up inner guidance and new possibilities. Helps in building courage to trust one's own inner wisdom and intuition. Assists in visualising goals, both spiritual and material and to follow through in bringing them into existence.
Recently Viewed