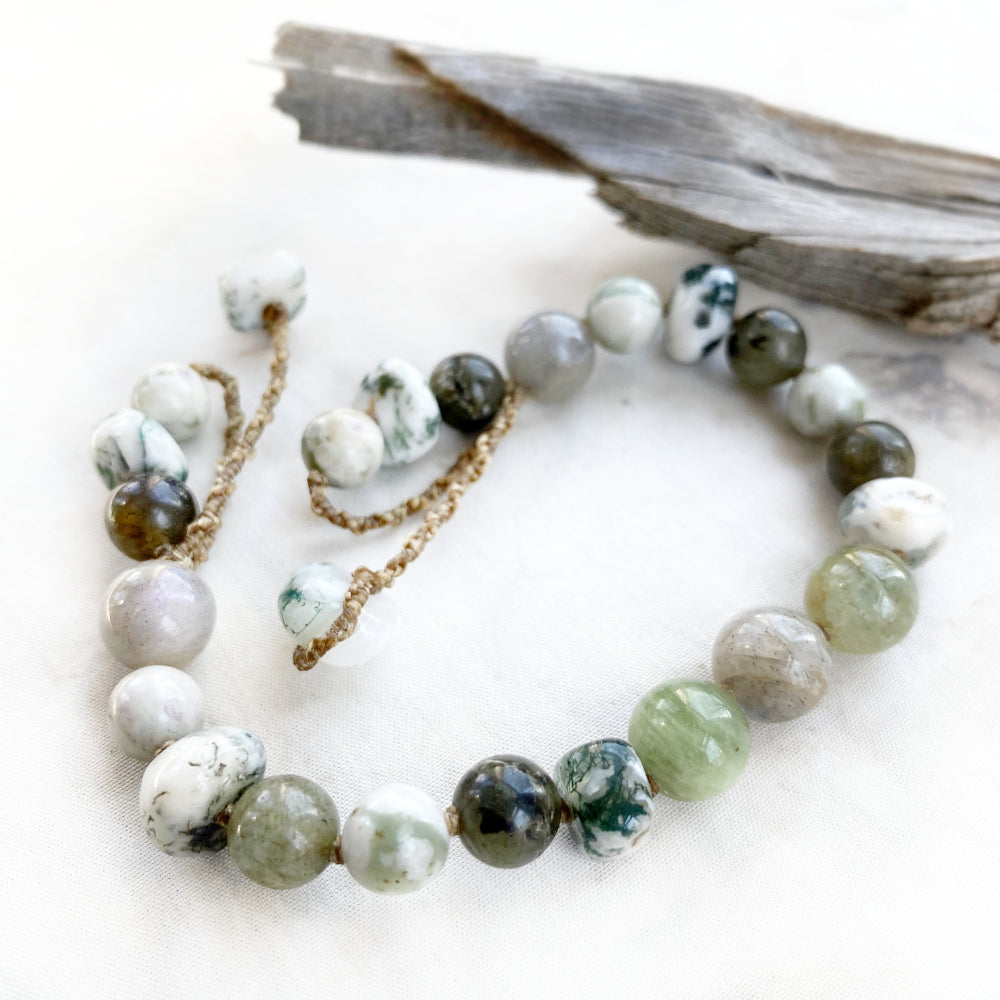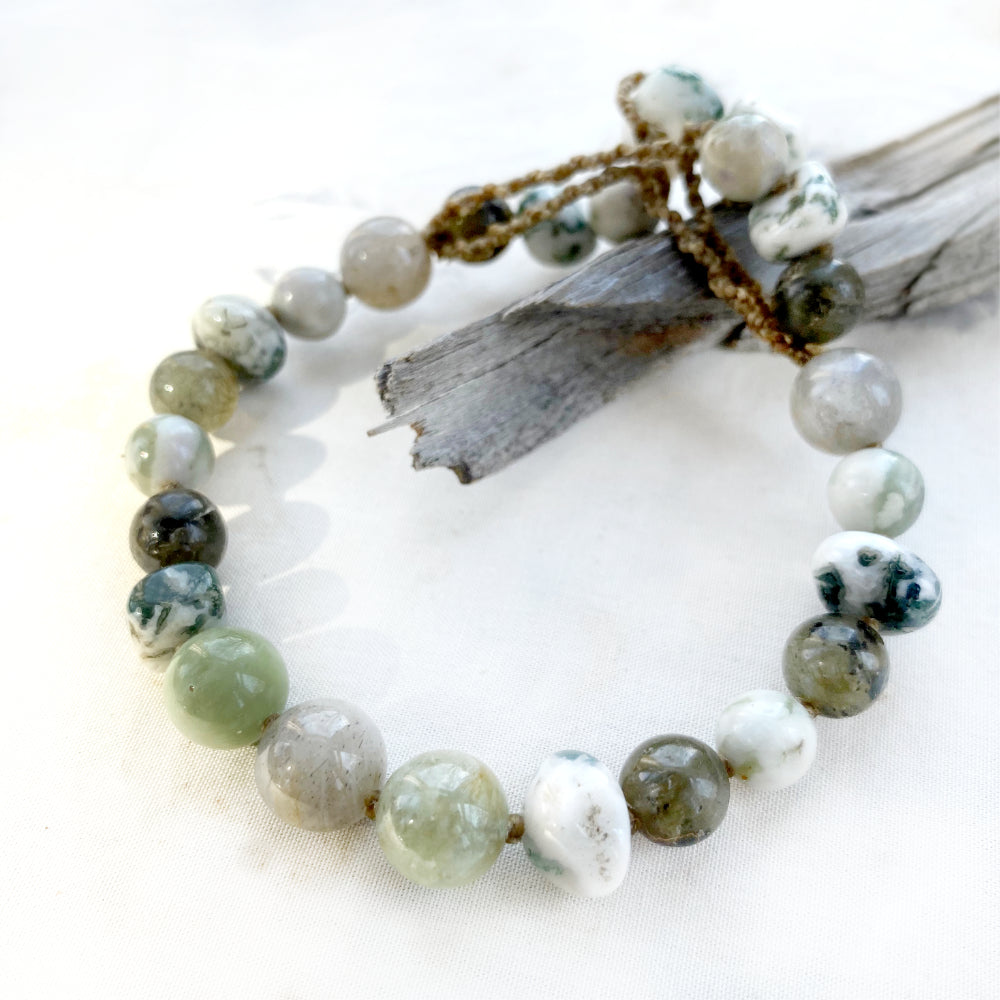 Crystal healing bracelet in green tones ~ for max 7" wrist
DESCRIPTION
Crystal healing bracelet combining the energies of Morganite, Labradorite, Moss Agate and Peace Jade. The bracelet is knotted with light grey micro-macrame cord with a toggle loop and a toggle stone strand in each end. The closure toggle stones are Moss Agate (you slip the toggle strand in one end through the knotted loop in the opposite end, on each side, to fasten the bracelet).
Although the bracelet length is 20 cm (7.9") the shapes of the stones make this a good fit for a up to 7" wrist circumference. The middle stones (Labradorite, with Morganite either side) have a diameter of 1.2 cm (0.5")
You'll receive this crystal healing bracelet in one of Spirit Carrier's cork fabric draw-string pouches, great for the safe-keeping of the bracelet. Gift-wrapped at no extra charge.

Read here how to take care of your crystal jewellery.
CRYSTAL PROPERTIES
MORGANITE
Known both as a 'heart stone' and an 'angel stone'. Thought to help bring love into one's life. Increases patience and balances emotions. Morganite is said to be one of the highest frequency stones available.
LABRADORITE
One of the most powerful, versatile crystal tools for healing. Creates an auric shield and strengthens your innate energy and life force, preventing energy leakages. Enhances intuitive abilities and assists in spiritual transformation. Helps the wearer align with their highest destiny and discover their inner worth. Strengthens willpower and brings in new ideas. Often referred to as the 'Stone of Destiny', believed to help you to find your true path in life, and as 'Temple of the Stars', anchoring higher dimensional light into your being.
MOSS AGATE
Stone of abundance and wealth, as well as new beginnings. Strengthening at times of stress, enhancing endurance and persistence. Said to bring new friendships and more love into one's life.
PEACE JADE
Pure, intensely peaceful vibe which can be easily felt when just holding this stone. Releases internalised stress, allowing you feel serene and in alignment with your core self. Calming when feeling emotionally overwhelmed. Guides you to take that "deep breath" of release to let go of tension and worry. Compassionate heart chakra stone that fills you with divine tranquility.
Recently Viewed