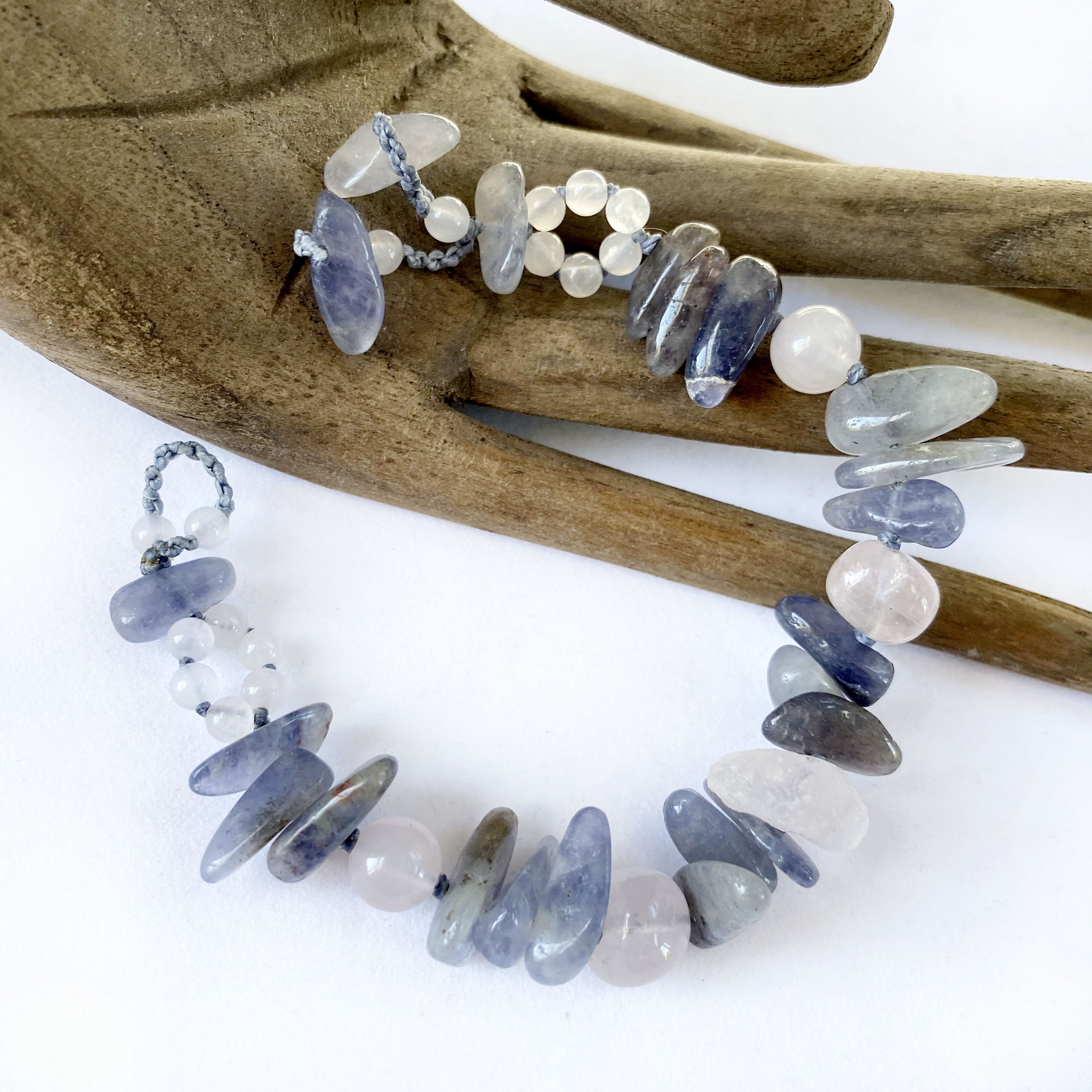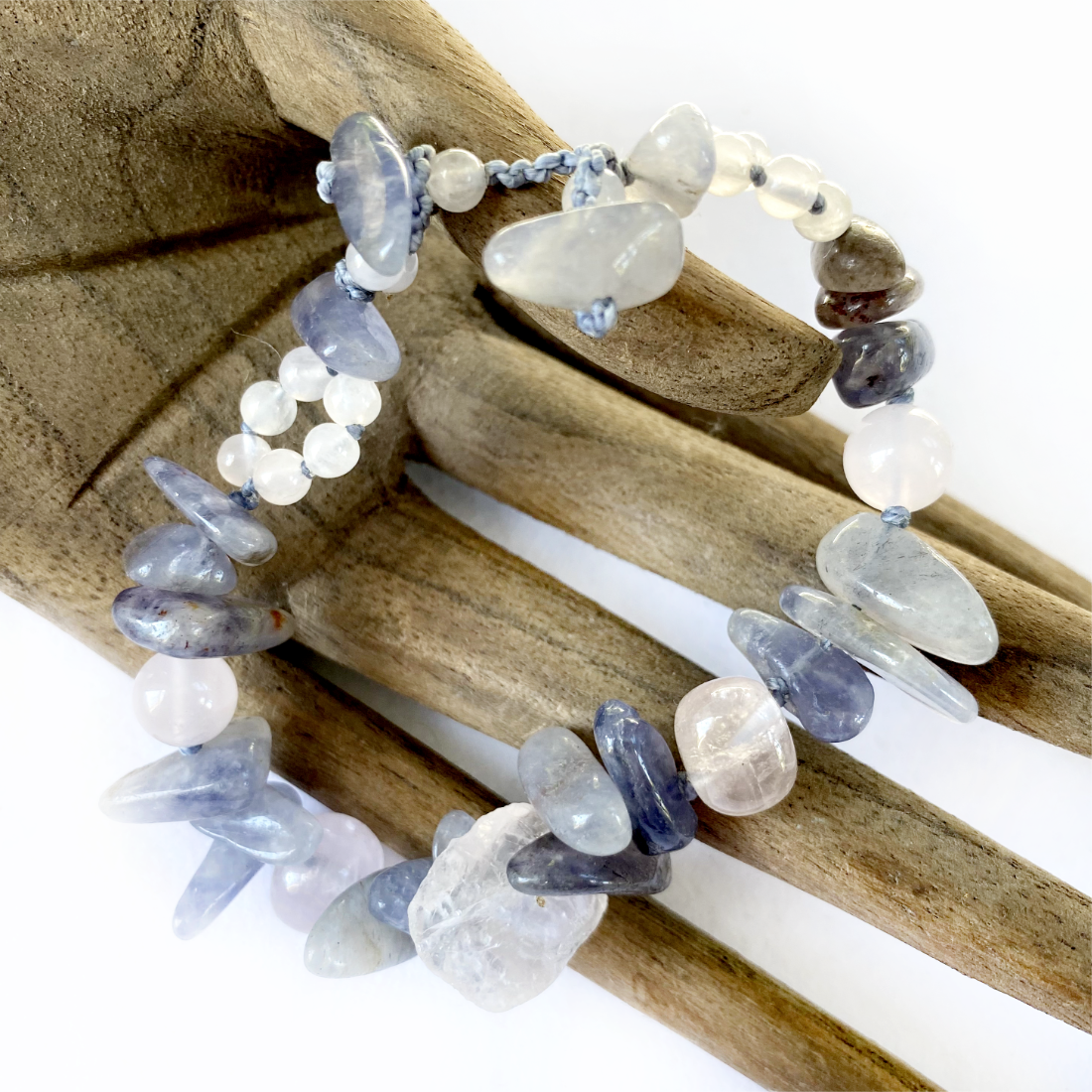 'Inner Knowing' ~ crystal healing bracelet with Iolite & Rose Quartz ~ for wrist up to 6.5"
DESCRIPTION
Crystal healing bracelet with Iolite and Rose Quartz (both rough cut and smooth). The bracelet is knotted with muted blue micro-macrame cord. The two closure toggle stones are Iolite - you can slip both through the knotted loop to fasten the bracelet.
Although the bracelet length is 20 cm (7.8") the chunky nature of the stones make this a good fit for a up to 6.5" wrist circumference. The overall average width of the bracelet is approx. 2 cm (0.8").
There are no metals in this bracelet so would be particularly suitable for those with metal sensitivities, energy workers and those who simply prefer not to wear metal.
You'll receive this crystal healing bracelet in one of Spirit Carrier's fabric draw-string pouches, great for the safe-keeping of the bracelet. Gift-wrapped at no extra charge.

Read here how to take care of your crystal jewellery.
CRYSTAL PROPERTIES
IOLITE
Aids in making inner visions more vivid, activating the creative side of the mind. Dissolves fear of the unknown. Helps in blending everyday conscious thinking with intuitive inner knowing, initiating ideas beyond the ordinary. Awakens psychic gifts, activating and clearing the third eye. Helps accessing communication from higher vibratory realms. Helps one to act and respond to situations from one's higher guidance, to feel more motivated, less distracted.
ROSE QUARTZ
Powerful love stone, love that is all-encompassing and unconditional. Awakens one's heart to its own innate love, compassion and acceptance. Vibrates its loving energy to all chakras, offering gentle healing. Soothing and calming. Dissolves anger and resentment. Good for raising one's self-esteem and feelings of self-worth. Balances emotions and is said to support all types of healing. Guides one's life path towards a sense of personal fulfilment and contentment.
Recently Viewed