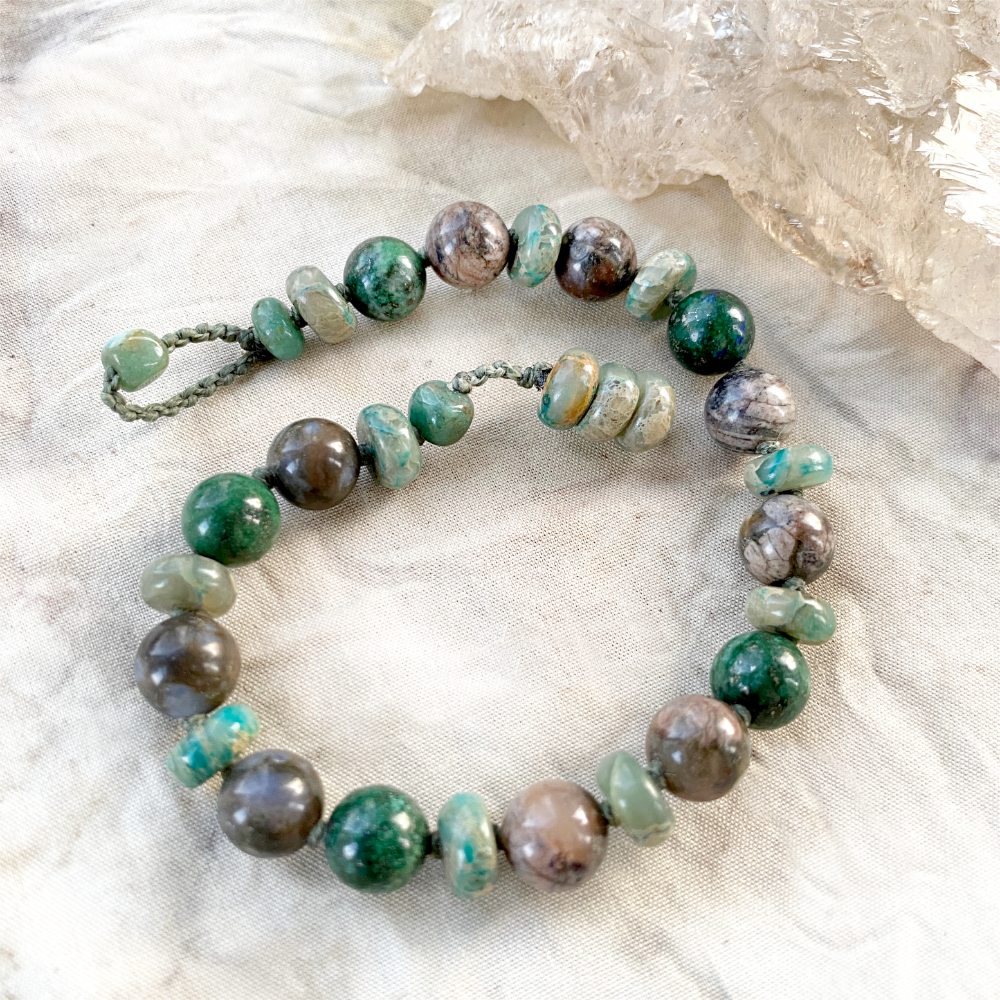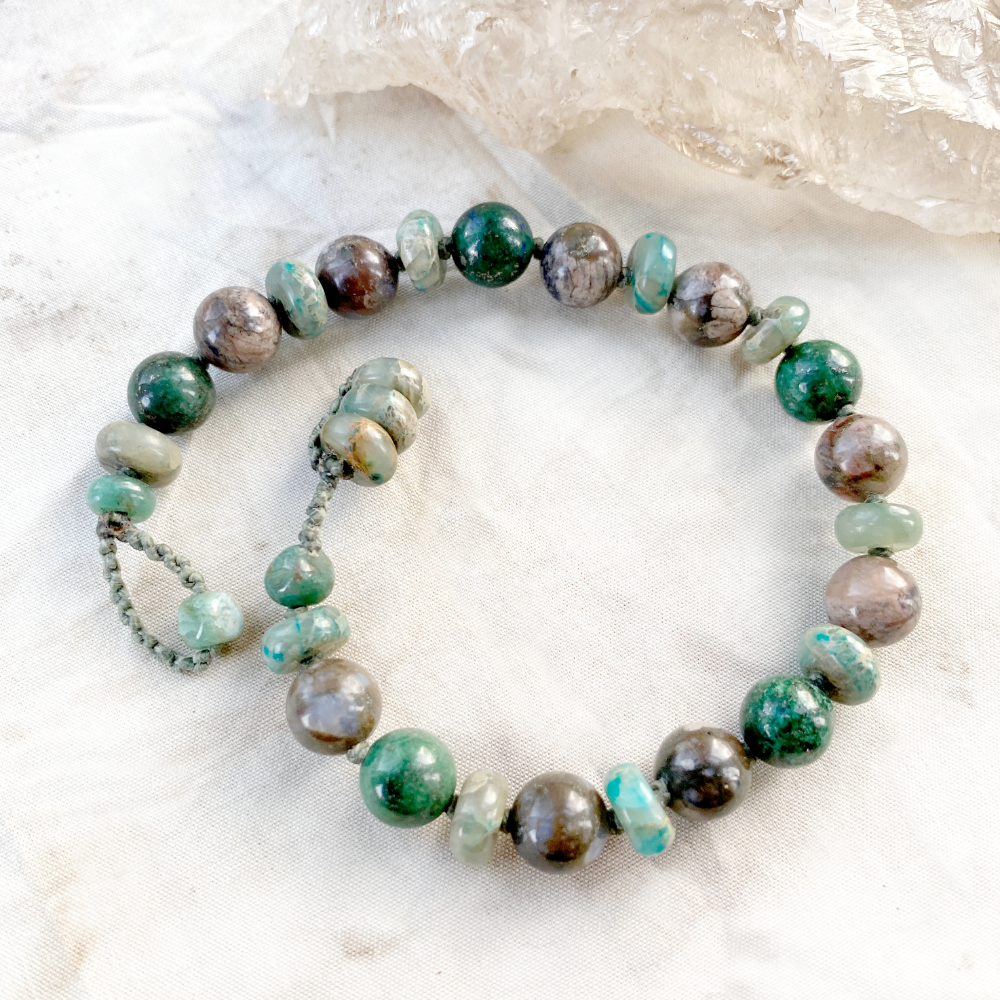 Crystal healing bracelet with Llanite, Azurite and Variscite ~ for wrist size up to 6.75"
DESCRIPTION
Beaded crystal healing bracelet with a combination of three different crystals types creating a smooth, harmonious energy flow: Llanite, Azurite and Variscite. Each bead in the bracelet is knotted individually for strength and flexibility, using pale green micro-macrame cord. The closure toggle stone is Variscite which slips both through the knotted loop to secure the bracelet close. The toggle loop includes a small Variscite bead within the knotting, providing tactile help when you're closing the bracelet for yourself.
Although the bracelet length is 21 cm (8") the diameter of the stones make this a good fit for up to 6.75" wrist circumference. The width of the bracelet is approx. 0.8 cm (0.4").
There are no metals in this bracelet so would be particularly suitable for those with metal sensitivities / metal allergy, energy workers and those who simply prefer not to wear metal jewellery.
You'll receive this crystal healing bracelet in one of Spirit Carrier's fabric draw-string pouches, great for the safe-keeping of the bracelet. Gift-wrapped at no extra charge.

Read here how to take care of your crystal jewellery.
CRYSTAL PROPERTIES
LLANITE
Stone of harmony. Helps you bring together all your powers: physical, mental, emotional, spiritual and use this focus to increase awareness of your possibilities, opportunities and options in creating your ideal life. Empowers you to maintain healthy boundaries and to remain in your own core power. Deeply healing, and helpful in discovering your soul's true purpose. Stimulates creativity. Shields against EMFs.

AZURITE
Helps controlling the flow of its keeper's personal energy so there's the right amount for every situation. Releases stress and confusion. Enhances creativity and intuition, and develops psychic awareness. Opens pathways to new ideas and visions. Stone of the Blue Ray, resonating particularly with the throat and the third eye chakras.
VARISCITE (aka Aqua Terra Jasper)
Stone of inner peace and clarity. It has a loving and compassionate vibe. Helps with the alignment of one's 'Light' bodies and assists with emotional healing.
Recently Viewed