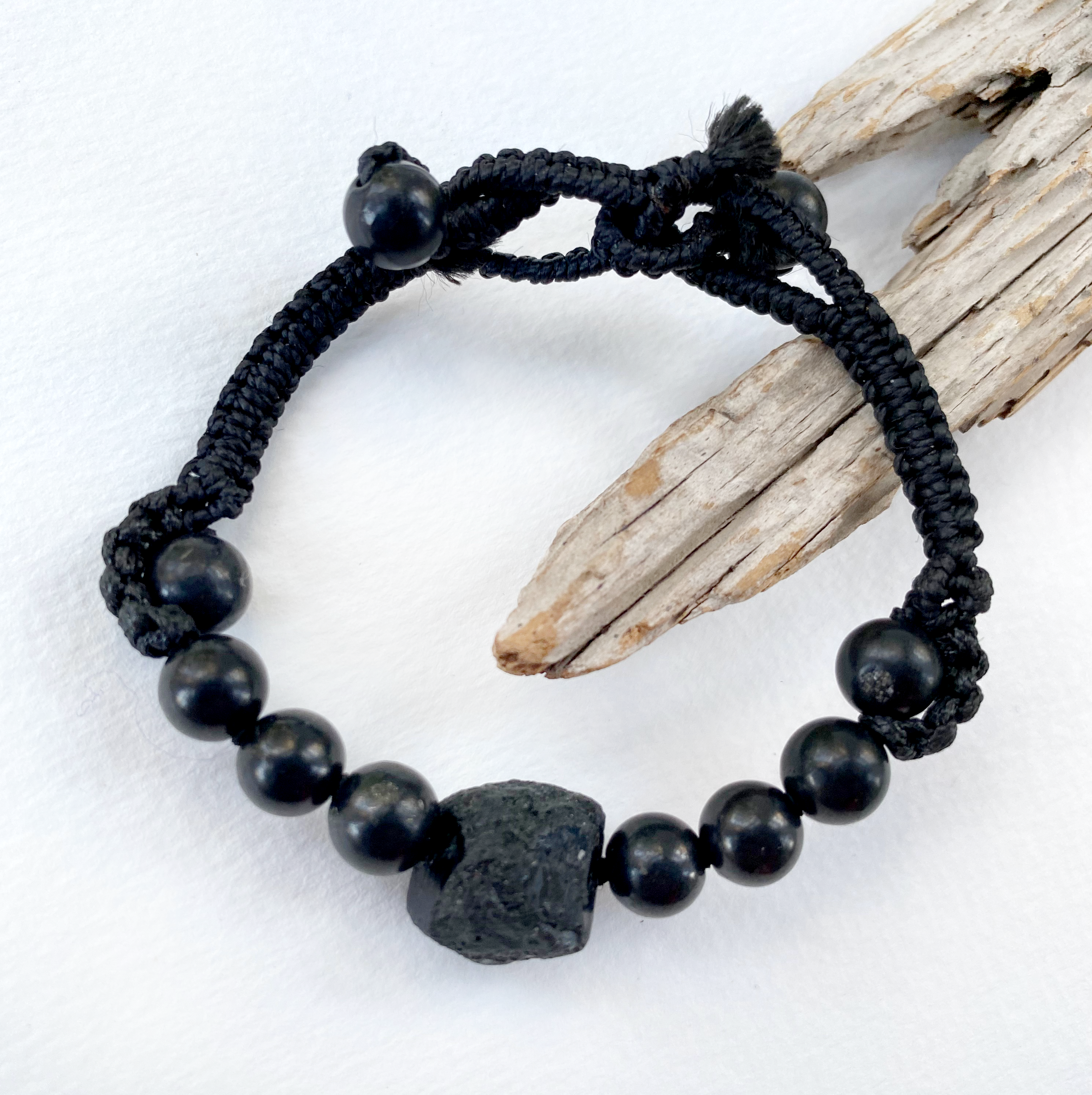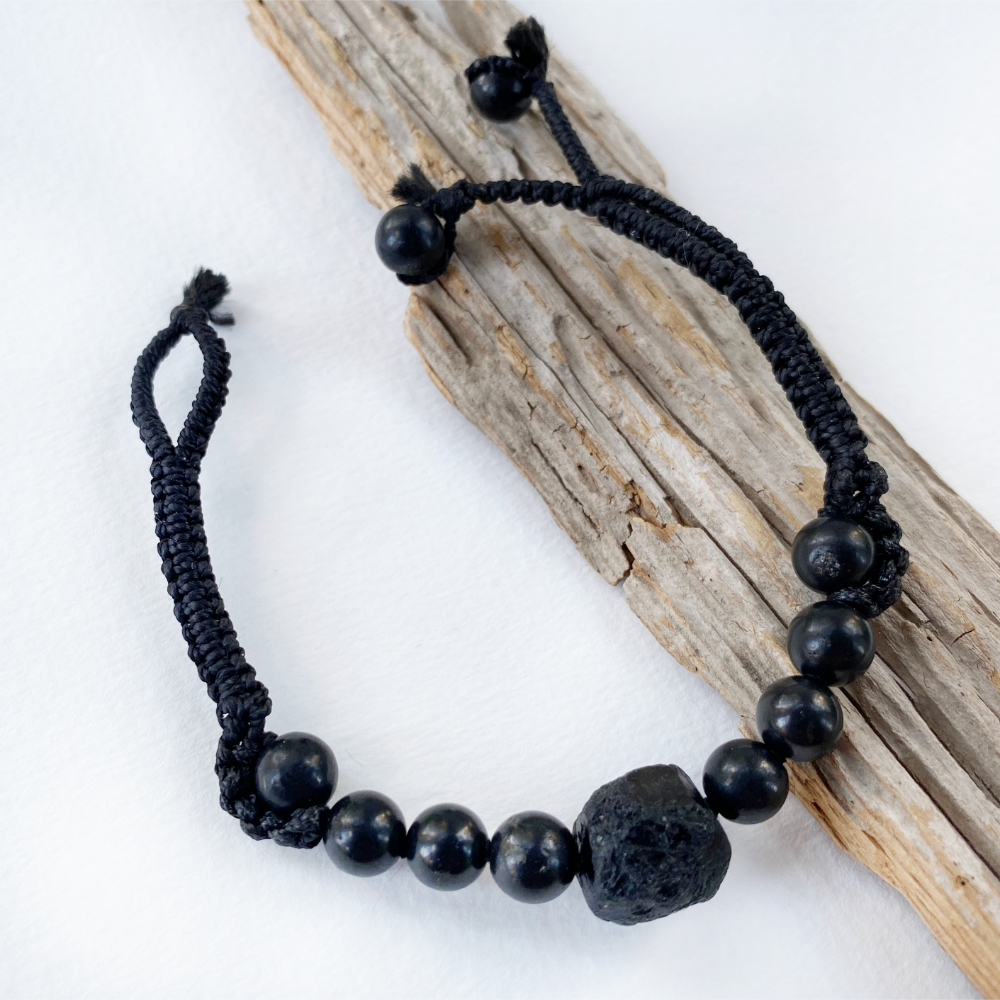 Crystal healing bracelet with Shungite & Black Tourmaline ~ for wrist size 6.5"-7"
DESCRIPTION
Crystal healing bracelet combining the energies of Black Tourmaline and Shungite. The bracelet is knotted with black micro-macrame cord. The two closure toggle stones are Shungite - you can slip both through the knotted loop to fasten the bracelet. Please note that the Shungite beads are not evenly polished, but some of the stone's natural texture is peeking through the polished surface here and there.

There is also an additional loop near the toggle beads which you can use to secure the bracelet for a tighter fit around 6" wrist: just bring one of the toggle beads back on itself and slip it through the additional loop too after the main loop.
Although the bracelet length is 20 cm (7.9") the shapes of the stones make this a good fit for a up to 7" wrist circumference. The Black Tourmaline is approx. 1.5 cm (0.6") wide, and the row with the Shungites is 8 cm (3").

There are no metals in this bracelet so would be particularly suitable for those with metal sensitivities / metal allergy, energy workers and those who simply prefer not to wear metal jewellery.

You'll receive this crystal healing bracelet in one of Spirit Carrier's fabric drawstring pouches, great for the safe-keeping of the bracelet. Gift-wrapped at no extra charge.

Read here how to take care of your crystal jewellery.
CRYSTAL PROPERTIES
BLACK TOURMALINE (aka Schorl)
One of the most well-known protective stones, shielding its user from negativity. A shamanic stone used for grounding during vision quests. Empowering for those who work in challenging environments. Purifies and transforms denser energies into lighter vibrations and is also detoxifying for the body. If you're sensitive to electromagnetic smog, you may get relief by wearing black Tourmaline.

SHUNGITE
Protector and purifier. Reveals truths in one's life and initiates meaningful changes for the highest good, even if the process isn't always comfortable. Excellent stone to protect from electromagnetic radiation across large frequency range as well as from geopathic stress. Connecting to the cosmic flow, directs one to reach one's full potential in life, assisting in staying focused and centered, following one's true path. Can be used to help access ancient memories and soul wisdom.
Recently Viewed