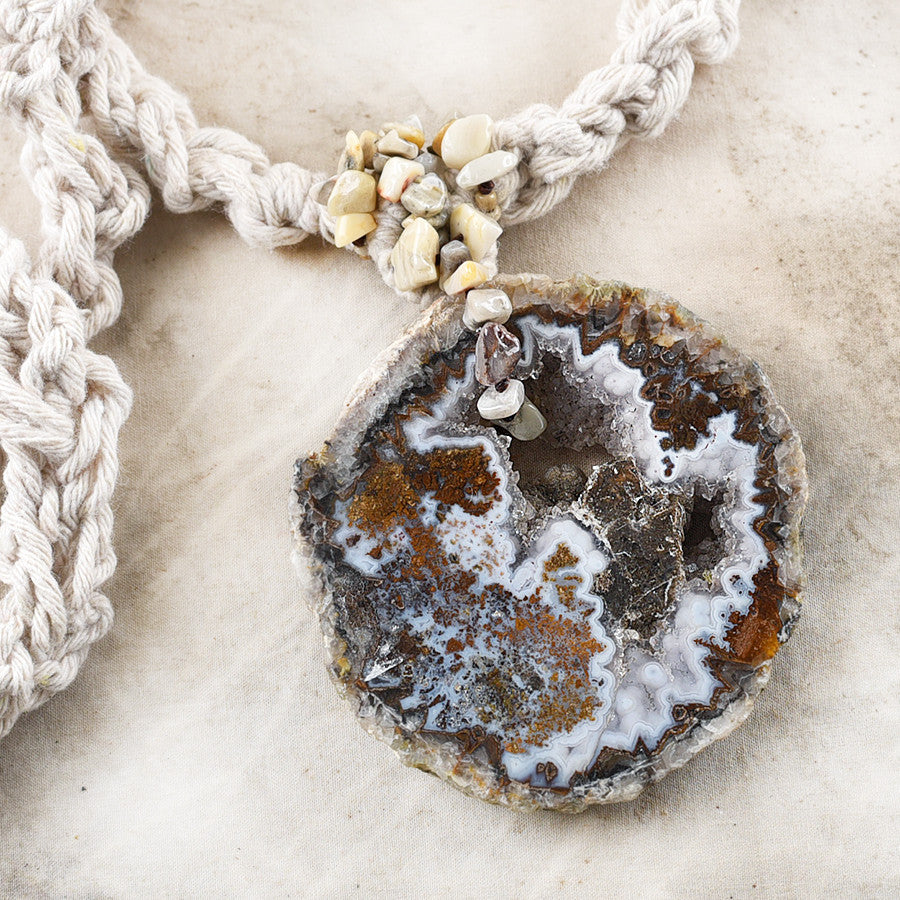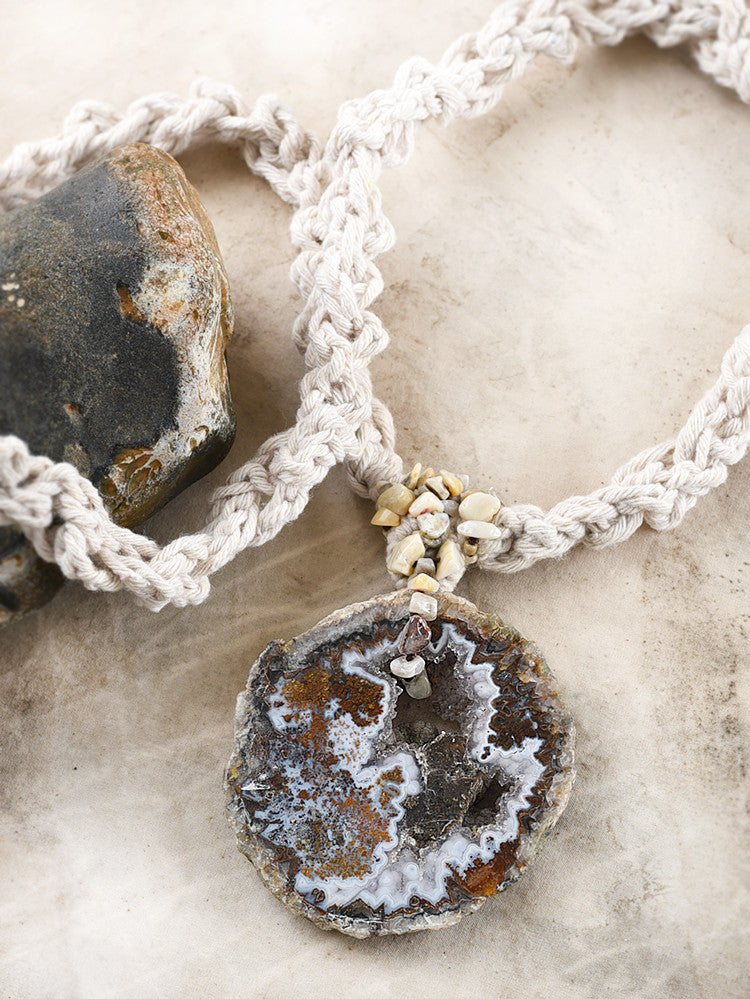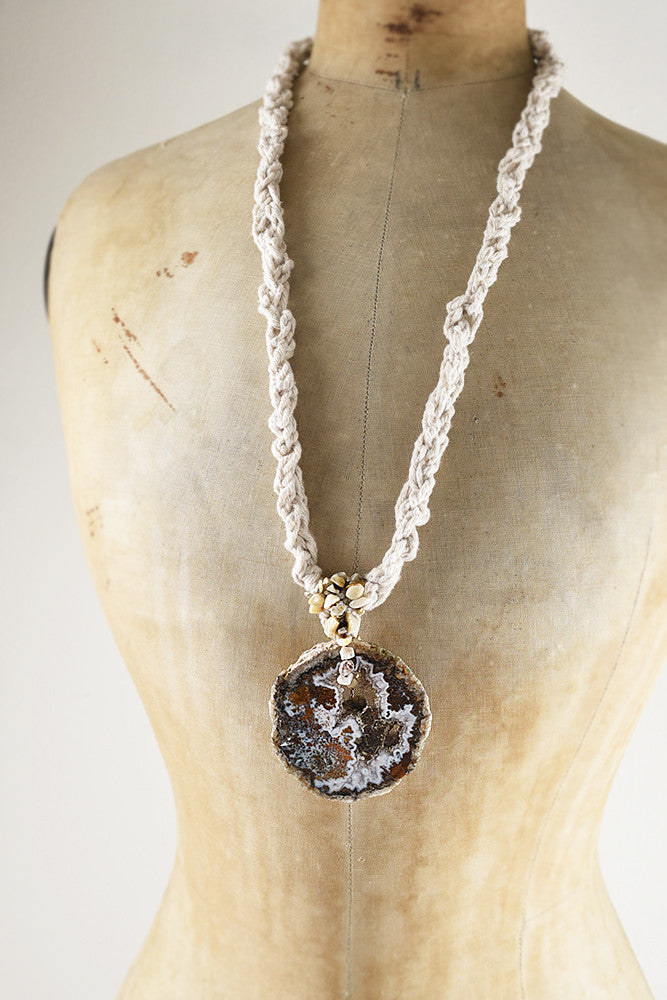 Crystal healing talisman with Agatized Wood & Crazy Lace Agate
DESCRIPTION
Unusually detailed, circular slice of Agatized wood with natural lace-like patterning in tones of white, grey, rusty brown and some silvery hints here and there. This stone also has a natural hole through which it attaches to the chunky cotton necklace chain, combined with small Crazy Lace Agate crystals. The thick chain is fully plied by hand with soft unbleached cotton yarn, purposefully uneven in texture to create a natural, organic feel. 

The necklace chain is just under 2 cm (0.8") wide, so perfect for those who love a larger style, an eye-catching statement necklace that's still wonderfully comfortable to wear. This would also per perfect for someone who loves layering talismanic necklaces, and perhaps the lagenlook style in clothing. The chain is set length, long at 83 cm (32.5") all around. The relatively large Agatized wood slice has a diameter of 6.5 cm (2.5").

There are no metals in this necklace so would be particularly suitable for those with metal sensitivities / metal allergy, energy workers and those who simply prefer not to wear metal.
You'll receive this crystal healing necklace in one of my handmade fabric draw-string pouches - great for the safe-keeping of the necklace. Gift-wrapped at no extra charge.
Read here about how to take care of your natural crystal jewellery.
CRYSTAL PROPERTIES
AGATIZED WOOD (aka Petrified wood)
Stone of transformation, assisting its keeper to advance to their highest chosen soul level. Helps in distinguishing between things that matter and those that don't. Strengthening to one's will power as well as physical stamina. Grounding and protective, calms the nerves and encourages feelings of well-being. A stone of ancient energies that in meditation can reveal wisdom about past lives.
CRAZY LACE AGATE
A stone of laughter and happiness, offering support and encouragement, elevating one's mood and promoting optimism. Uplifting stone that alleviates emotional pain and promotes self-acceptance. Useful for overcoming any kind of trauma, encouraging one to start over. Promotes inner stability.
Recently Viewed