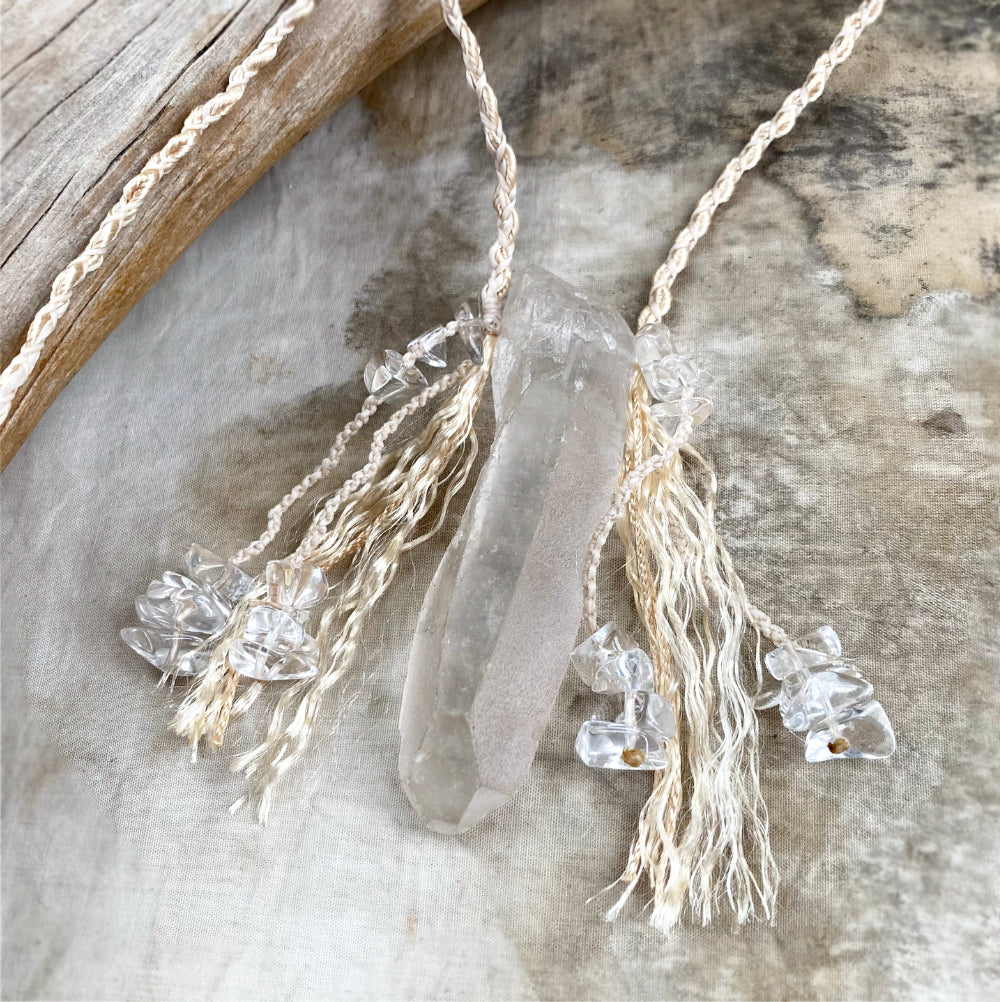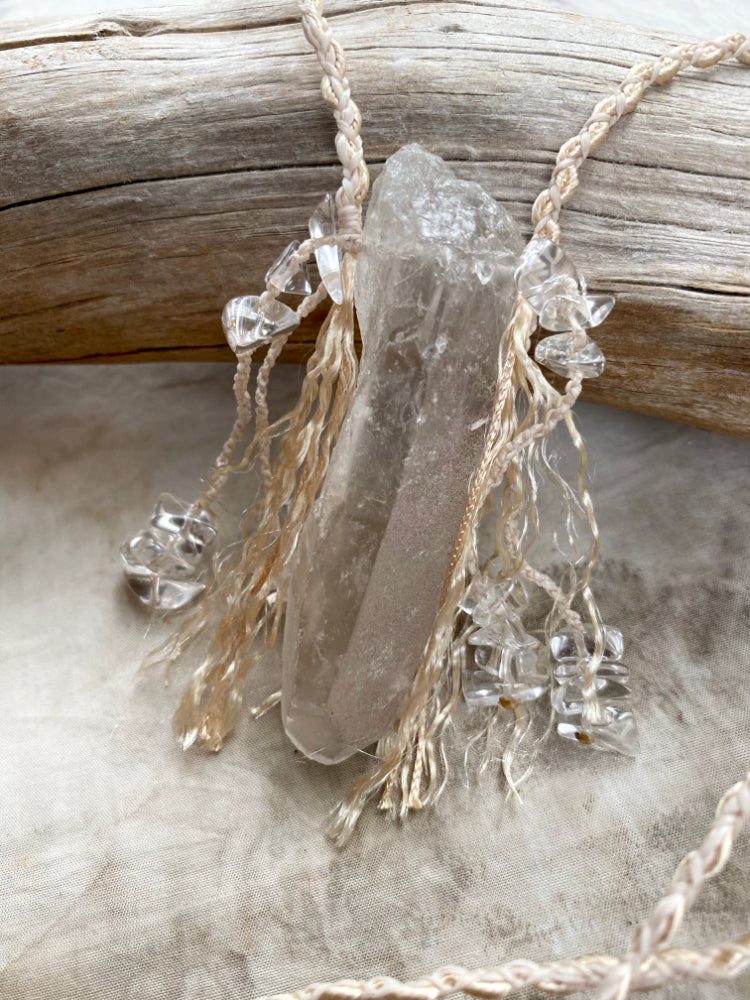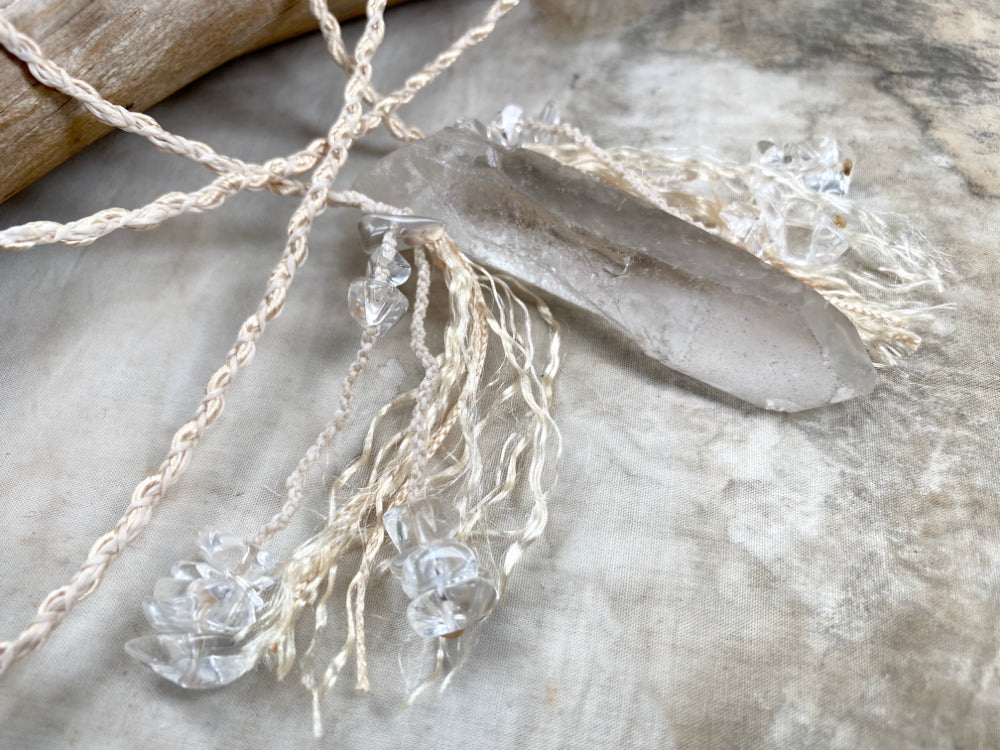 Crystal healing talisman with Lightning Struck Quartz
DESCRIPTION
Rare lightning struck Quartz point (with the characteristic markings on the left side of the crystal point) in a cream satin sheen cord, combined with cream tone micro-macrame cord for added strength. The talisman is highlighted with clear Quartz crystal strands adorning both sides of the main crystal point together with long soft satin tassel strands. This is a comfortable and stunning talisman to wear, easy to just slip over the head and can be combined with other talismans for an individual look.
The necklace braid is set length, allowing the lightning struck Quartz to hang down 38 cm (15") measured from the back of the neck to the top edge of the Quartz - i.e. the all-around length of the necklace braid is 76 cm (30"). The Quartz point is just over 8 cm (3") tall and just over 2 cm (0.8") at its widest.
There are no metals in this necklace so would be particularly suitable for those with metal sensitivities, energy workers and those who simply prefer not to wear metal.
You'll receive this one-of-a-kind crystal healing necklace in one of Spirit Carrier's fabric draw-string pouches, great for the safe-keeping of the necklace. Gift-wrapped at no extra charge.

Read here how to take care of your crystal jewellery.
CRYSTAL PROPERTIES
LIGHTNING STRUCK QUARTZ (aka Lightning Strike Quartz)
Connecting to all chakras, this high frequency crystal balances one's energy fields, cleansing them of discordant energy. Deeply held emotional patterns, fears and obstacles can be released with the help of this crystal in order to progress on one's soul path. A bridging crystal for consciously directing higher dimensional energies in healing work.
CLEAR QUARTZ
The universal master crystal that has a harmonising effect on all levels of being. Programmable by intention, so can be used for versatile purposes. Quartz can clear, enhance, amplify, transmute, balance, focus and transmit energy. Raises one's energetic vibration. Brings clarity and filters out distractions. A deep soul cleanser, attuning its keeper to their higher self. Each Quartz crystal is unique with its own character and teachings it offers, all are known as "Stones of Power" and "Master Healers".
Recently Viewed